During the month of February, the University of Detroit Mercy coordinated a host of celebratory events to learn more about African American art, history, and culture in honor of Black History Month.  In addition to the University's schedule, the School of Dentistry hosted two additional special events to enlighten and inspire.
"We Are Because They Were", featuring Hazel Whitney
The Office of Diversity and Inclusion, in partnership with the Detroit Mercy chapter of the Student National Dental Association, hosted the event "We Are Because They Were" on Thursday, February 26.  The featured guest speaker was Hazel Whitney, a civil rights activist and educator who was very active during the civil rights movement in the South in the late 1950s to early 1960s. She and her late husband, Reverend Whitney, welcomed people from many walks of life into their Mississippi home, including the freedom riders and other leaders of the movement, particularly Dr. Martin Luther King Jr. and Medgar Evers. She also had the privilege of teaching mathematics, science, writing and was a guidance counselor.
Ms. Hazel Whitney captivated the audience by speaking about her experience growing up in Louisiana and being a part of the civil rights movement during her adulthood. She challenged the audience to be involved and active in their communities; to work hard to examine our prejudices in order build a stronger society.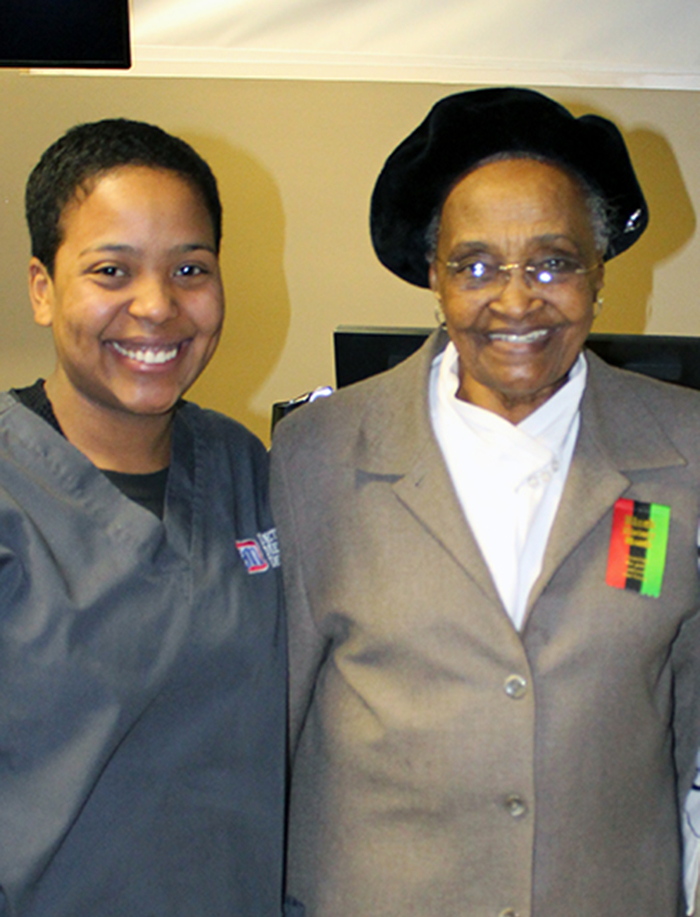 Ladies High Tea Luncheon
The Student National Dental Association (SNDA) hosted their annual Ladies High Tea luncheon on Saturday, February 24 at the Iroquois Club in Bloomfield Hills, Mich. The theme of this year's event was "Higher, Faster, Stronger" and featured guest speaker and alumna, Lauren Jefferson, D.D.S. '11.  Dr. Jefferson, who served as the President of the SNDA during her time at Detroit Mercy Dental, inspired attendees to reach out for help when needed, understanding personal worth and value, the importance of utilizing networks and resources available, and practice management tips.  The last part of the event was open to a Q&A, which allowed faculty and administrators to give advice to students about their future careers.