Everyday, there are special achievements and newsworthy headlines happening at the School of Dentistry. In effort to give proper acknowledgement and share these successes, please tune in for the monthly Dean's High 5 as we acknowledge those responsible for the top five stories happening at Detroit Mercy Dental.
Congratulations on your hard work – you make Detroit Mercy the place to lead and learn.
---
ADEA /FEMA donates KN95 masks to the School of Dentistry
In response to COVID-19, ADEA—in collaboration with FEMA and Henry Schein. Inc.—is distributing close to 3 million KN95 masks to U.S. dental schools and allied dental education programs to be used for patient care. Detroit Mercy Dental has received our shipment of over 44,000 KN95 masks. Thank you to ADEA and FEMA for their generous contribution as we continue to strive to keep our students and patients safe, happy and healthy.
---
Dr. Anthony Neely receives the Excellence in Teaching and Mentoring Award by the American Academy of Periodontology (AAP)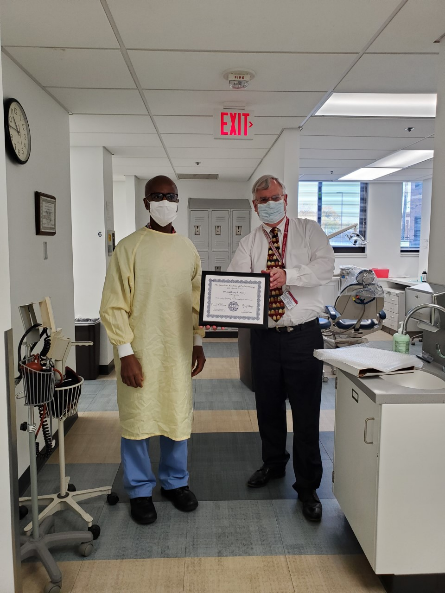 Congratulations to Detroit Mercy Dental associate professor Anthony Neely, D.D.S., M.Dent.Sc, Ph.D., who was chosen as the AAP 2020 Excellence in Teaching and Mentoring Award recipient. This award is presented to the periodontal educator at each dental institution who has demonstrated a commitment to excellence in providing education in the full scope of periodontics and relays that enthusiasm to students. Neely will be presented with this award at the AAP 106th Annual Meeting (Virtual), Nov. 6-15.
---
Virtual Commencement Invitation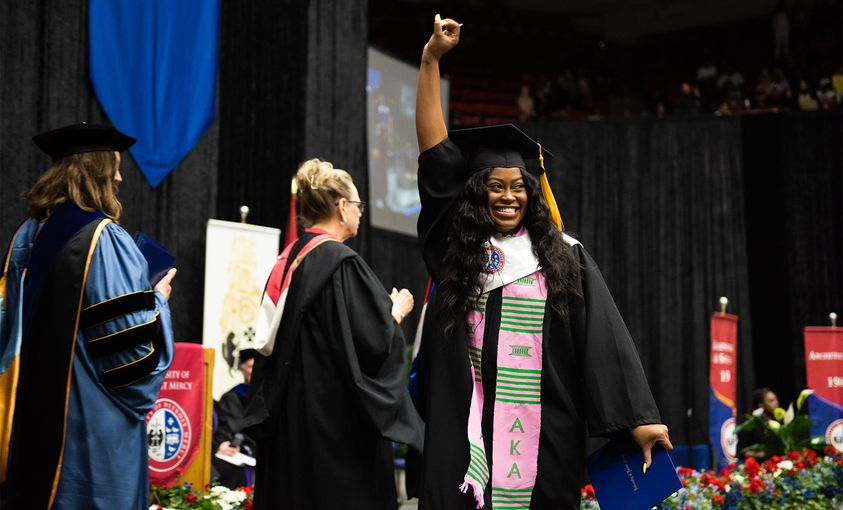 We are pleased to announce that University of Detroit Mercy will honor the Fall 2019 and Winter and Summer 2020 graduates at three virtual commencement ceremonies on Sunday, Nov. 15 at the following times:
• 1 p.m. – McNichols Campus graduate and undergraduate ceremony
• 2:30 p.m. – School of Dentistry
• 4 p.m. – School of Law
Save this date and invite friends and family members to click the appropriate video below and participate in the ceremony. On Nov. 15, each commencement video will be available 30 minutes prior to the scheduled ceremony start.
Visit udmercy.edu/2020 for more details.
---
Promotions with the Office of Educational Technology
Congratulations to former Director of Instructional Development L. Michael Verdusco, Ph.D., who will be transitioning to a new department and position as Director of the Center for Excellence in Teaching & Learning at Detroit Mercy. This new position will focus on faculty development and support University-wide, including the School of Dentistry.
The new position is the result of Detroit Mercy receiving a $1.6-million, five-year Title III Part A Strengthening Institutions Program (SIP) grant from the United States Department of Education, Office of Postsecondary Education. This grant will fund the creation of the Center for Excellence in Teaching and Learning (CETL).
Congratulations to Thomas Zielonka who has been promoted to Director of Instructional Development at the School of Dentistry effective Nov. 9. Zielonka joined the School of Dentistry in 2015 as an instructional designer and has been an integral part of the transition to remote learning, teaching and testing.
---
School of Dentistry donates to Detroit Mercy Safety Street 2020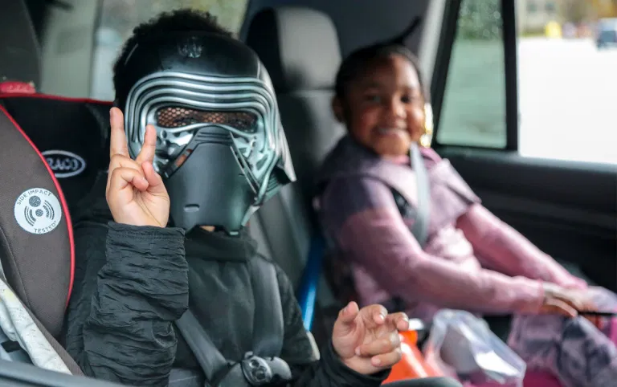 Despite a socially distant Halloween for children across America this year, Detroit Mercy's annual Safety Street Halloween event was a great success. On Friday, Oct. 23, curbside and contactless, volunteers distributed more than 600 pounds of donated candy to neighborhood trick-or-treaters on the McNichols Campus. More than 120 families received candy bags along with oral hygiene kits donated by Detroit Mercy Dental, which included toothpaste, floss and other dental supplies.
---
Please note: Covid-related furloughs and layoffs have caused some of our staff colleagues in need of financial support. The University has set up an Employee Emergency Fund. To make a contribution, please visit:  https://www.udmercy.edu/faculty-staff/covid-emergency-fund.php