In honor of it being Health Professions Week (#HPW2017), we would like to humbly point out that earlier this year, US News ranked Dentist as the best job to have in the list of 100 Best Jobs of 2017! Many other dental specialties ranked within the top 20.  This study was based on a variety of factors such as salary, job market, future growth, stress, and work/life balance.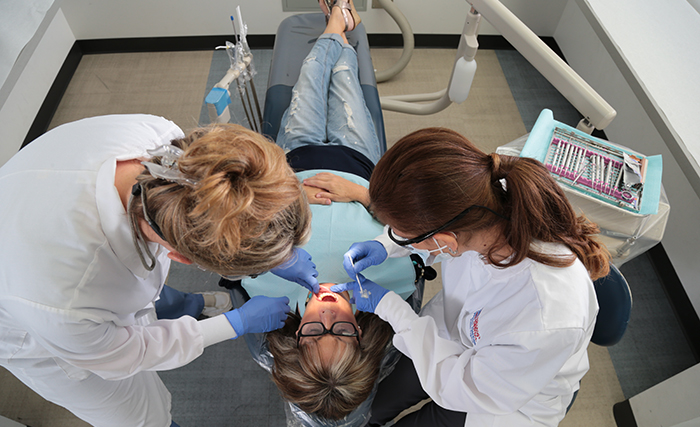 If this is not reason enough to explore the range of careers in oral health, we developed a list of other motives to consider:
Make an impact in the lives of others and your community
A career in oral health care means coming to work every day knowing you are making someone healthier.  When it comes to teeth, dental hygienists and dentists can improve not only oral health conditions, but quality of life, and confidence.  As an expert in oral health, you will become a pillar in your community, role model to children, and leader in the profession.
Thrive in a people-oriented atmosphere
As an oral healthcare provider, you will interact with all sorts of individuals who are seeking your services, many people you never would have otherwise met.  In this type of position, you will realize that mostly everyone has something interesting about them.
Explore a variety of paths
Within the oral health field, it is easy to design your own career path and find the niche unique to you.  Some choose to work with children, others prefer a community health setting; or you can opt to advance your degree with a specialty.  Many oral health professionals choose to be educators, or consultants, impacting the future of the profession.
Enjoy a flexible schedule
There are many options for work-schedules for oral health professionals, ranging from temporary to part-time and full-time, allowing you to find the right combination of days and times that works best for your lifestyle.  It is rare to bring work home with you and you can easily rely on a having time for your family time and favorite hobbies.
Earn a comfortable salary
Incomes across the dental specialties vary, but all earn competitive salaries.  According to the US Bureau of Labor Statistics, in 2016 dental hygienists made a median income of $72, 910 per year, while the annual wage for a dentist was $159, 770.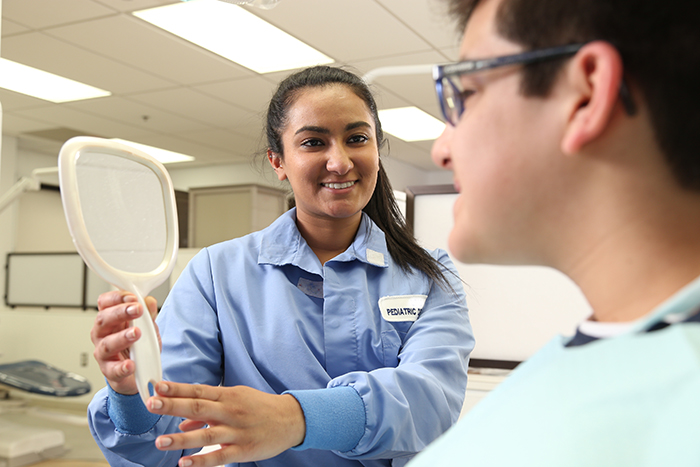 Whether you are interested in becoming a dental hygienist, general dentist, or invest yourself in a specialty, first comes the education.
At the Detroit Mercy Dental, you will receive an excellent education to prepare you for a fulfilling career.  If you are committed to excelling in a dynamic and comprehensive academic environment, dedicated to becoming a provider of top-notch clinical care, and believe that a professional life includes serving those in need, then our school is the choice for you.
We invite you to be part of a collaborative, comprehensive culture of influencers, learners and leaders.  We invite you to be part of Detroit Mercy Dental.
"Launch your dental career as Detroit celebrates its resurgence.  This is an exciting time in the history of our city.  Join us and be a part of something special!" – Jeffrey Parent, D.D.S., director of Admissions