Everyday, there are special achievements and newsworthy headlines happening at the School of Dentistry. In effort to give proper acknowledgement and share these successes, please tune in for the monthly Dean's High 5 as we acknowledge those responsible for the top five stories happening at Detroit Mercy Dental.
Congratulations on your hard work – you make Detroit Mercy the place to lead and learn.
Prof. Michael Haddow to be recognized with prestigious award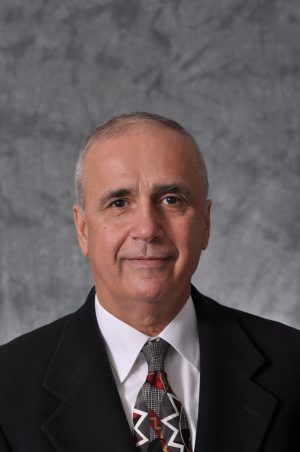 Michael Haddow, D.D.S., affiliate associate professor, was selected by the American Academy of Periodontology (AAP) Board of Trustees to receive the H. Dalton Conner Humanitarian Award. This award is presented to an AAP member who has given selflessly through extraordinary actions that benefit a deserving population. Haddow has volunteered for more than 30 dental mission trips overseas, helping those less fortunate around the world. He is heartfelt and compassionate in all he does and is an asset to the School of Dentistry and the profession. He will be presented at an awards ceremony in November at the 2019 AAP Annual Meeting in Chicago, Ill.
Prof. Melanie Mayberry elected to ADA House of Delegates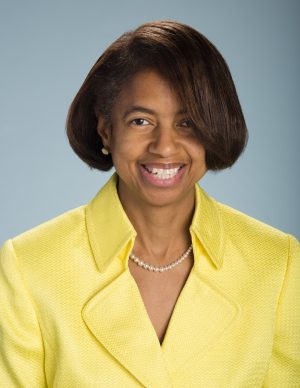 In April, at the Michigan Dental Association (MDA) Annual Meeting, Melanie Mayberry, D.D.S., M.S.-HCM, director, Division of Practice Essentials and Interprofessional Education, was one of three delegates elected to represent Michigan in the American Dental Association (ADA) House of Delegates. Eight alternates were also elected by the 102 member MDA House of Delegates. Mayberry's term became effective immediately. She is responsible for critically reviewing, addressing, advocating, and legislating issues that promote the welfare of the dental/oral health profession and the patients we serve. The House of Delegates, as the legislative and governing body, is the supreme authority in the American Dental Association. It speaks for the more than 163,000 dentist members of the Association and for the dental profession in the United States. We are proud to have her leadership in the profession among us.
Iftar dinner provides cultural experience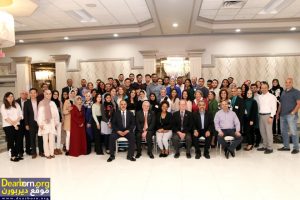 The Office of Diversity and Inclusion hosted a wonderful Iftar dinner, the breaking of the fast during the holy month of Ramadan. It was an enlightening cultural experience with Muslim members of our academic community who helped promote shared knowledge and mutual understanding for our entire faculty, staff and student body. The event was held at Banquet Hall in Dearborn, Mich. and was graciously sponsored by Ali Sobh, D.D.S. '96. Photo via dearborn.org
Periodontal residents awarded at MDA Annual Meeting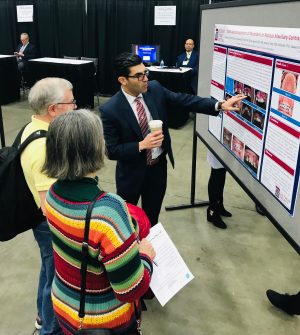 Periodontal residents presented research findings to oral health professionals at the 2019 MDA Annual Meeting in early May. Congratulations to the following residents who took top spots in the poster competition:
First Place: Khashyar Azimi, D.D.S. '18, "Tooth Autotransplantation of Mesidens to Replace Maxillary Central Incisor"
Second Place: Omar Mario Masabni, B.D.S., "Gingival Cleft Repair Using Connective Tissue Graft and Double Pedicle Flap"
Continuing Education at Detroit Mercy Dental celebrates notable achievement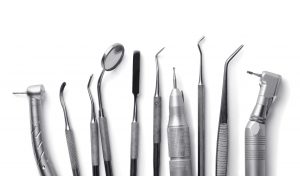 The Institute for Advanced Continuing Dental Education (IACDE) at Detroit Mercy was recently awarded a six-year accreditation approval period, an increase from four-year approvals. This has been achieved by only five percent of all nationally approved AGD PACE program providers; IACDE is the only university program to have accomplished this. During the past two accreditation cycles, IACDE has met or exceeded all standards as outlined by AGD PACE with a proven track record of offering quality programs.