Everyday, there are special achievements and newsworthy headlines happening at the School of Dentistry. In effort to give proper acknowledgement and share these successes, please tune in for the monthly Dean's High 5 as we acknowledge those responsible for the top five stories happening at Detroit Mercy Dental.
Congratulations on your hard work – you make Detroit Mercy the place to lead and learn.
Construction update: entryway and reception area project
We are proud to announce that significant progress has been made on our reception area construction project. So far, the following has been completed: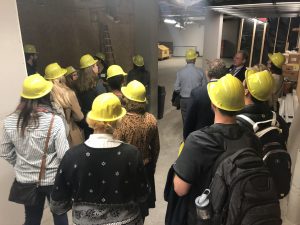 structural footings including support footings for the glass-ceiling approach to the building
the ceiling, drainage and structural steel for the added reception area
structural steel in preparation for installation of the main glass wall and clerestory windows
Concrete flooring in the additional space
Next steps will include installation of framing and glass surfaces for the main glass wall and clerestory windows. Completion of outside glass installation will set the stage for all other rough and finish construction with a completion date of early January 2020.
Dental students treat special needs patients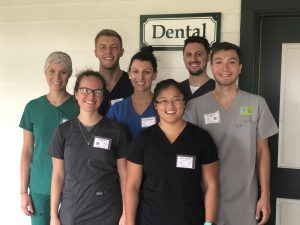 For a week in August, a group of dental students traveled to the Upper Peninsula to treat special needs campers at Bay Cliff Health Camp, including (left to right) Shelby Koschuck, DS4, Erica Eden, DS3, Brian Van Rooyen, DS3, Elizabeth Macchione, DS4, Steven Santarossa, DS3, and Garrett Marchant, DS4. Macchione described her motivation to participate in the experience by saying "as dentists, we cannot fully uphold our duty to do good if we are not including all members of our community in our practice." It was a wonderful experience for the students who now feel more comfortable treating special needs patients after graduation.
Juliette Daniels earns a Doctor of Education degree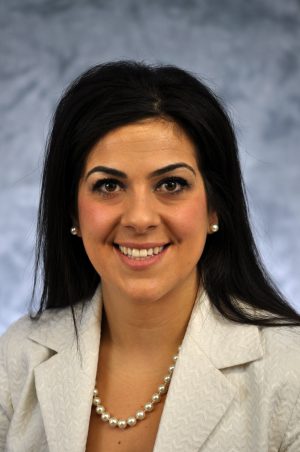 In October, Juliette Daniels, assistant dean for Student Services and Enrollment received a Doctor of Education in Higher Education Administration from Gwynedd Mercy University in Philadelphia, Penn. Her dissertation was titled, "Impostor Phenomenon in Dental Students." This is the first known focused study of the extent to which impostor phenomenon impacts dental students in United States. Daniels recently presented the study results at the ADEA Fall Meeting and a full presentation will be part of the upcoming ADEA annual session in March 2020.
Administrators present at national conference to colleagues in Student Affairs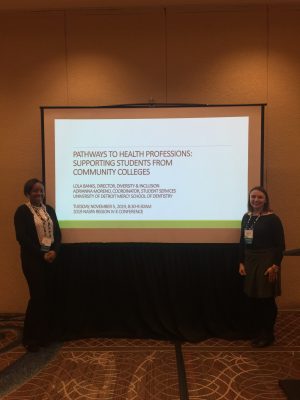 On Tuesday, Nov. 5, Adrianna Moreno, Student Services Coordinator and Lola Banks, director of Diversity & Inclusion, presented to other Student Affairs administrators in higher education at the NASPA Region IV-East Regional Conference in Des Moines, Iowa. Their presentation was titled "Pathways to Health Professions: Supporting Students from Community Colleges."
Student Government Association introduces Thanksgiving event
This year, the Student Government Association is excited to introduce a new tradition Dental Friendsgiving! Join them on Wednesday, Nov. 20 at 5:45 p.m. in Special Functions for Thanksgiving dinner and festivities. SGA asks that faculty and staff bring beverages to share and that all attendees bring non-perishable items to donate to the school's Family Pantry. The group looks forward to seeing you there!