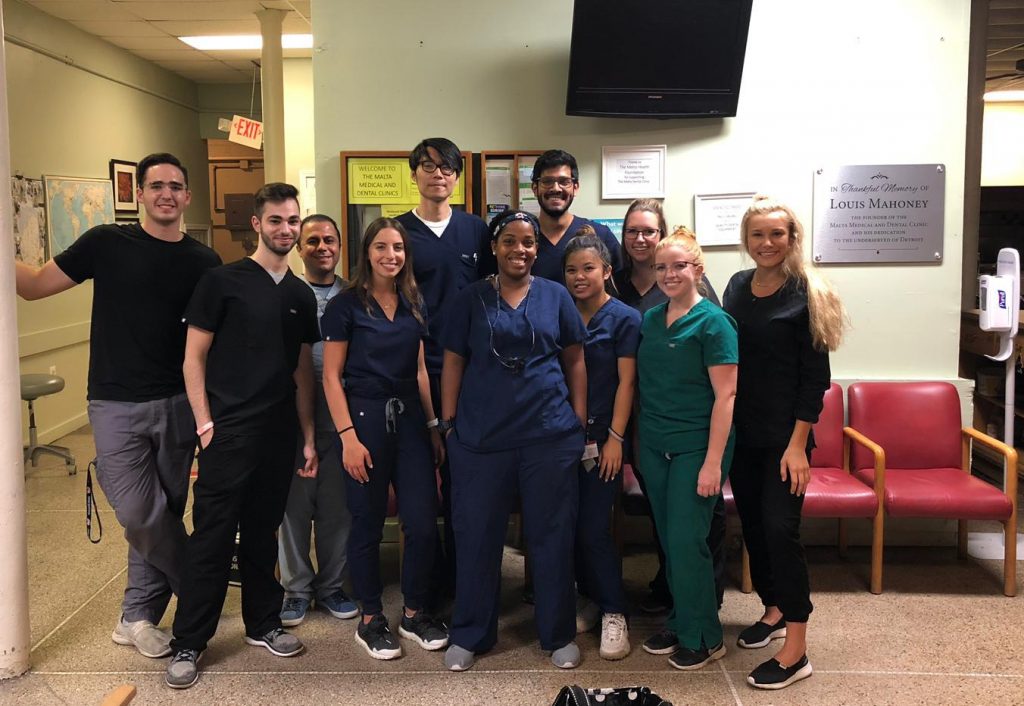 Students from University of Detroit Mercy's School of Dentistry will be serving even more members of the community free of charge thanks to a grant from the American Dental Association Foundation's E. "Bud" Tarrson Dental School Student Community Leadership Award.
The $11,417.83 grant is to support the work of the Detroit Mercy Outreach and Community Service (DOCS)/Malta Free Dental Clinic.
"Both the entire DOCS organization and I are honored to have won this grant," said Detroit Mercy Dental student Matthew Stratton, the Primary Student Volunteer on the grant. "We encounter patients at the Malta Clinic who are very poor and in dire need of dental care. This grant money will go a long way toward improving the experience for these patients."
DOCS is a student-run organization which provides dental care to underprivileged members of the Detroit community.
DOCS works at The Malta Clinic, which is a medical and dental clinic serving those in the Detroit area who do not have proper access to healthcare.
"The Malta Clinic is held in a basement of a St. Leo's Catholic Church where a soup kitchen is run Tuesday through Saturday," Stratton said. "The people of the community are able to enjoy meals, while also learning the importance of oral health."
Since DOCS is made of volunteers from Detroit Mercy Dental, the student-run clinic is able to provide dental care at no cost to patients.
"Patients are always thankful for our services," Stratton said. "The students are ecstatic to be providing dental care this early in their careers and thus give patients their undivided attention. The complete attention of a healthcare provider is seldom seen in our community and is why our patients are thankful."
The DOCS provided free care to 100 patients over 12 months. They hope to serve at least 200 patients this year.
"The grant is going to help this project through purchasing much-needed, high-speed drills and dental materials," Stratton said. "Often the simplest materials are forgotten; so the grant will also be used to purchase gloves, masks and sterilization bags. The DOCS students are also always eager to become more involved during the week and so we also hope to be involved Monday through Friday as much as possible."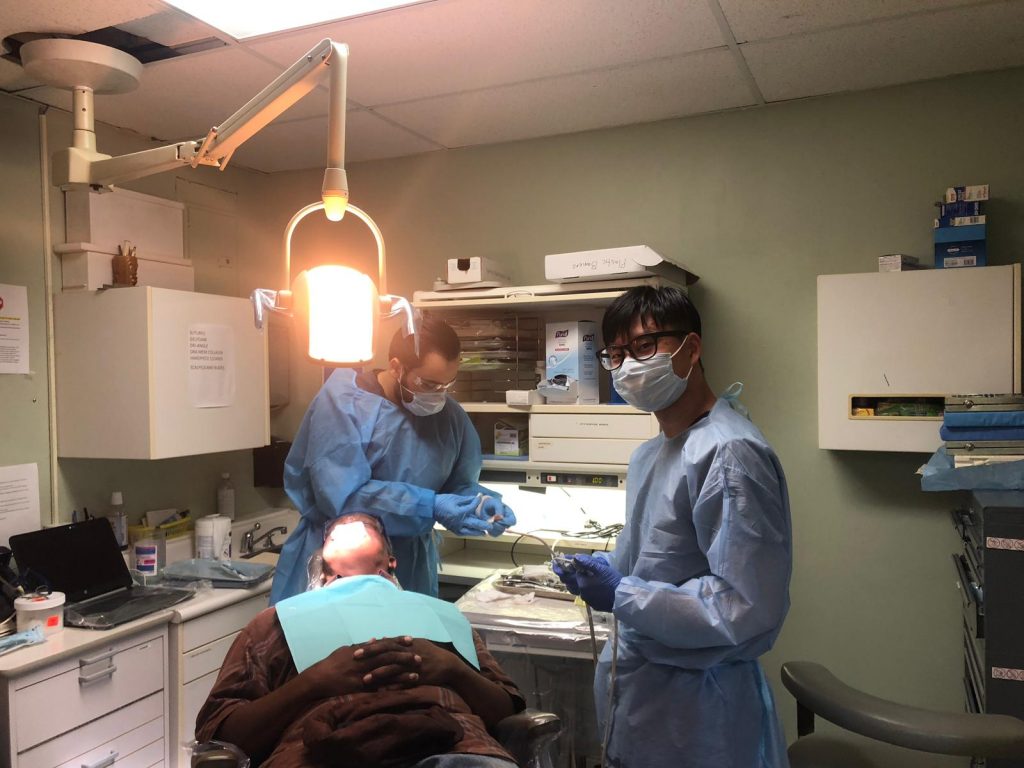 "It helps them have more clinic days, serve more patients," DOCS Faculty Advisor and Detroit Mercy Dental's Director of Dental Public Health and Outreach Divesh Byrappagari said. "One of the things they are going to do this year through this project is provide free dentures to some of those uninsured patients."
Byrappagari believes clinics like this one are positive for both the community and the students.
"It helps students recognize the needs of the underserved population here in the City of Detroit," said Byrappagari, who is also an associate professor. "It provides an opportunity for the students to understand the social determinants of health and how it impacts the delivery and utilization of dental care in underserved populations. It also helps them to think about solutions to address these issues in their own communities. I think it's a win-win, both for the community as well as the students."
Fourth-year dental students primarily complete the treatments, while first-, second- and third-year students assist and observe.
"It's vital for dental students to be involved in philanthropic work at some point in their career," Stratton said. "Getting students involved at this stage encourages them to find something where they can give back later after graduation. The experiences at DOCS provide students a nurturing environment where they learn proficient techniques, while having the patients' best interest in mind.
"A big part of the University's mission is service and social justice, these clinics fit perfectly into that," Byrappagari said. "Even though this isn't mandatory or part of the Dental School's curriculum, these outreach activities help add a service-learning component, which is a key piece of the core curriculum of the University."
For more information on DOCS, email dentaloutreach@udmercy.edu. For more information on the Malta Clinic visit maltaclinic.org or call 313-894-2240.