Detroit Mercy Dental alumni are known for their passion to serve others.
By Kimberly A. Raleigh, R.D.H. '01, M.H.S.A. '06, DES
The University of Detroit Mercy School of Dentistry has long taken pride in graduating oral health practitioners that are as skilled with their hands as they are with their hearts.
This year marks 90 years since the University of Detroit Mercy School of Dentistry opened its doors. Since then, we have graduated over 10,000 dental professionals, each with their own story.
The following five stories are a small sample of individual alumni who have made marks in their professions and in the world. Though their experiences have been different, they all embody what it means to be a Detroit Mercy alumnus.
ALL ABOUT VIVIAN COHEN, R.D.H. '62
When Vivian Cohen was in hygiene school, she found two loves – dental hygiene and her husband. 
This year marks 60 years since Vivian Cohen, R.D.H. '62, graduated from the dental hygiene program, and she still maintains her hygiene license. The profession has undoubtedly seen a lot of changes since her time as a student, but Cohen remains just as fond of her alma mater and profession as she did on the day she received her diploma.
When Cohen was a dental hygiene student, the all-female* profession was relatively new, and patients were not always accustomed to having someone other than their dentist provide treatment. She and her classmates often found themselves educating patients about the profession almost as much as they did on oral health care.
With strict protocols and high expectations, Cohen recalls hygiene students being treated differently from their dental student counterparts. At the time, hygiene students were typically accepted out of high school, and in a sense, transitioned from girls to women through their shared experiences. She recalls the strict environment as a lesson in ethics and professionalism, which have became less how she interacts and more of who she was and is. She states, "I believe the strict, Jesuit education and advanced training that I received at the University of Detroit Mercy Dental School captured the essence of what it means to be a Dental Hygienist: dedicated, intellectual, ethical and professional!"
Cohen met the love of her life and husband of 41 years, Philip Cohen D.D.S. '64, M.S. while in school. The Cohens lived what Vivian calls a "charmed life". Because of their mutual support, Cohen was able to live life with a purposeful passion and credits both her profession and husband for helping her to discover who she is and what drives her.
Years after beginning her career, Cohen worked in a pediatric dental office, which helped her to realize how much she loved children. With the support of their husband, she was able to work a flexible and intermittent schedule while raising their three children. With a house full of love and the desire to make a difference, the Cohens became foster parents. Forty-five years later, the Cohen family has served as a safe space and a comforting home for over 150 children.
Vivian's pride in her husband and children is almost palpable, but it isn't without heartache. Philip had a lustrous and fulfilling career, including serving as an officer in the Air Force and the president of the American Association of Endodontists (AAE). In 2005, Philip was honored with a lifetime achievement award at the AAE Annual Meeting, and just minutes after accepting the award, he died suddenly and tragically. His unexpected passing was hard on the Cohen family, who were with him at the time. Still, they were comforted knowing he experienced the genuine appreciation and admiration of his colleagues.
Today, Cohen splits her time between Florida and Michigan and seems to make a splash wherever she is. She remains an active foster parent, volunteers with the Special Olympics, has traveled overseas on mission trips and keeps up on her continuing education. Cohen's other passion is gardening, and at a young 80, she is still a Master gardener and donates much of her time to the beautification of community gardens.
When we asked Cohen what advice she would give to the younger generation, her advice was simple – know thyself. She believes much of her happiness comes from within and was discovered by reflecting on what fueled her soul. Cohen encourages others to pay an equal amount of attention to what pushes them and what holds them back. She recognizes that some of the things that make people the happiest are not always the most obvious – but once realized, they can lead to a life well-lived.
*In 1964, the American Dental Hygienists' Association removed "Female" from their constitution, making way for the first male dental hygienist to graduate in 1965.
ALL ABOUT RICHARD STILWILL, D.D.S. '79
Although he didn't realize it at the time, Richard Stilwill's weekly donning of his Cub Scout handkerchief was the beginning of his lifelong dedication to service, leadership and voluntarism.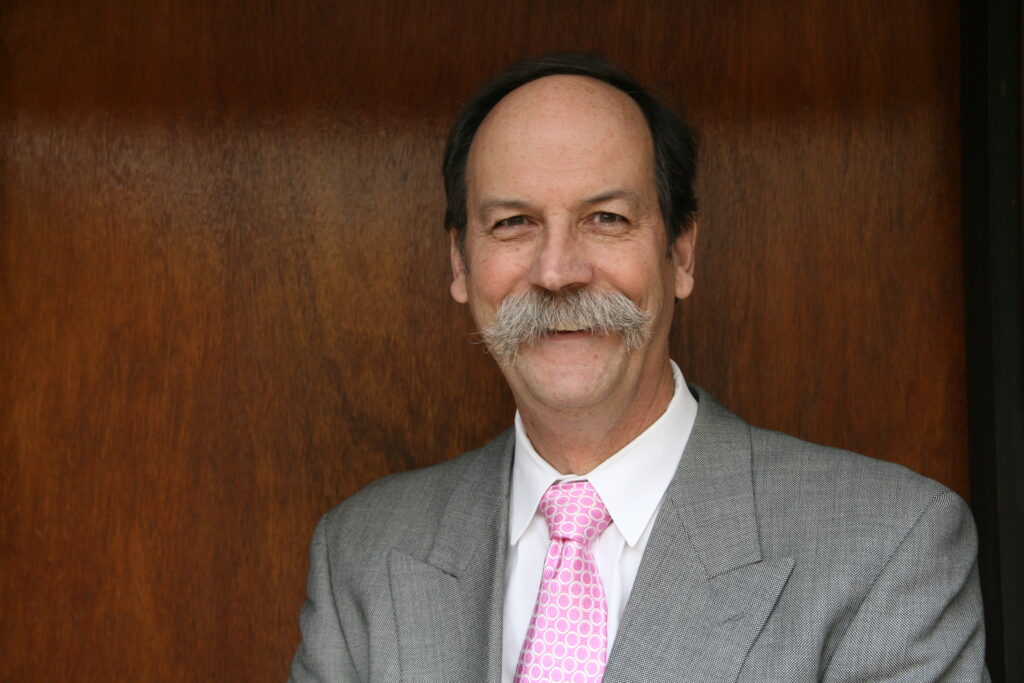 As a child, Richard Stilwill, D.D.S. '79 climbed the ranks through the Boy Scouts of America, an organization that helps develop youth by teaching leadership skills, ethics, and how to be a good citizen. Little did Stilwill envision these foundational experiences would shape him into the dedicated servant leader he is today.
Upon graduation, Stilwill returned to his hometown of East Lansing, Michigan to practice alongside his childhood dentist. During that time, a family friend, who just so happened to be the Michigan Dental Association (MDA) president, encouraged him to attend his first district dental society meeting. It wasn't long after that Stilwill's leadership skills prevailed, and he was asked to be the first chairperson of the MDA's Young Dentists' Committee. Having since held multiple positions at the district, state, and national levels of the American Dental Association, this first role in organized dentistry was the beginning of many years of leadership and service to the profession. Stilwill, whose passion lies somewhere between volunteerism, ethics, and leadership, seems to be most proud of his tenure with the American College of Dentists. He held various positions over the span of 32 years, and ultimately served as the national President of the American College of Dentists from 2017-2018. One of the main reasons Stilwill values his involvement with the American College of Dentists is because of their strong commitment to ethics, a value that parallels the Boy Scouts of America.
Although Stilwill dedicated much of his time to organized dentistry, he still managed to volunteer and share his talents in nontraditional ways. Stilwill provided dental care to the Potter Park Zoo animals for nearly ten years. He treated over 20 species as a volunteer, including lions, baboons, spider monkeys, and otters. Not only did Stilwill happily treat these animals, but he also committed to bringing an observer each time he performed a procedure. Some of these observers have gone on to become veterinarians or dentists.
Outside of dentistry, Stilwill is still an active Eagle Scout and currently teaches leadership skills to potential Scout Masters. His service recently earned him a National Outstanding Eagle Scout Award through the National Eagle Scout Association and the Michigan Crossroads Council, recognizing his outstanding achievements as an Eagle Scout. This prestigious award honors those who have made a significant impact through distinguished service on personal and professional levels.
Most recently, Stilwill has been enjoying an active retirement. He has been an avid skier for 62 years, and during the warmer months, you can find him participating in sailboat races or bike tours that frequently includes Mackinaw Island as the destination.
Stilwill, who is incredibly humble, credits much of his success to being supported by individuals who had his best interest in mind and for being at the right place at the right time. Not surprisingly, he believes that although you can obtain individual success, the success achieved by a group is far greater.
ALL ABOUT ROBERT R. OLSON, D.D.S. '59
Robert R. Olson has had many experiences, each with a lesson. 
Robert R. Olson, D.D.S., '59, practiced dentistry for almost 50 years. During this time, he transitioned from belt-powered drills to highspeed handpieces. Although the world is very different from when Olson began his professional career, many of his experiences taught him lessons that are as beneficial to today's students as they are to seasoned practitioners.
One of Olson's most memorable experiences at dental school came as a fourth-year student. When taking the national board exam, the answers to his multiple-choice questions didn't read the way he expected, and he left feeling defeated and sure he would need to retake the exam or perhaps repeat a year of school. A few weeks and several sleepless nights later, the dean called him into his office, which made Olson much more confident he failed. To his surprise, he was congratulated for having earned the third highest score in the country! Lesson: Have faith in yourself and follow your first instinct.
Olson had hoped to resume his paused commitment to the Air Force, but when he was a junior, he was disappointed to learn they were not accepting dentists at the time. Olson had a strong desire to serve his country and looked forward to the stability it could bring, so he attempted to join the Army; however, this was not possible because of his prior training and obligation to the Air Force ROTC. Olson was subsequently put on the (dentist) draft Air Force list. Lesson: There are always other opportunities.
While waiting for his name to come up, Olson practiced as an associate and as a temp for multiple practices across Metro Detroit. One of his earliest career highlights was when Olson practiced under the Michigan Dental Association (MDA) president. This experience lasted the duration of the presidency and was intended to provide release time and flexibility for the then MDA president. This associateship was, in a way, like an extension of dental school, but with lessons that could only be learned through practice. Olson's experience was so valuable that he felt as though he should have paid for the knowledge gained instead of having been paid. Lesson: Find a mentor and learn through their experiences.
In stark contrast, another associate position led Olson to work in a professional building that housed other dental practices as well as a dental lab. It was an unspoken expectation that the dental tenants were to send their work to the lab technician. Olson, however, was not satisfied with the quality of work that the technician produced, and therefore didn't send the in-house lab any cases. The lab tech, who was less than thrilled with Olson's stance, forced him to pay a sizeable amount of protection money. Olson recognized that this was extortion at its finest but obliged the request because he wanted to protect his patients and him, especially since he had witnessed the violence that ensued from a colleague who previously crossed the technician. Lesson: Do what is best for the patient AND yourself.
Olson states that he never practiced dentistry as a business, rather, he practiced it as a profession. While others were concerned about production and pushing the boundaries on fees, he was focused on doing what is right for the patient, regardless of their ability to pay at the time. Olson believes that the mutual respect and admiration that he had with his patients is what made his practice successful and his life rich. Lesson: Treat patients like friends and respect them as such. Those friendships will last far longer than your practice and the benefits of doing what is right will come back tenfold.
Before increasing "access to care" or "serving the underserved" were common phrases, Olson was living it. For 25 years, Olson and his team served all the children at the Royal Oak Judson Center. It was important for him for the children to receive the same quality of care that other children could. He made sure the Judson residents had rides to and from appointments which sometimes meant picking them up. He claims that although the kids enjoyed the prizes and attention, he and his team were really the ones who benefited from being able to treat them. Lesson: When it comes to giving back, you often get more than you give.
Although Olson does not refer to himself as a trailblazer, he is. What started as Olson serving as a dental liaison to a nursing home in Detroit turned into an opportunity to establish a permanent dental office within the nursing home. Olson initially recognized the need when the nursing home staff slept through the yearly mandated staff training, despite the poor oral health of the residents. He worked with the state and federal government to get approval and develop building and practice parameters and pioneered what is believed to be the first complete in-house dental office in a nursing facility in the United States. Upon establishing the nursing home practice, Olson realized that the benefits extended far beyond the improved oral health of the residents, as they looked forward to the social aspects of the visit more than the care they received. Lesson: Wonderful things can come from unlikely places.
Almost 40 years after Olson was added to the draft list, he was astonished to receive a letter stating his name had come up to begin his service in the Air Force. Equally confused as he was excited, he eagerly let the Air Force know that he was all in. They quickly let Olson know that they had changed their minds, realizing their mistake. Lesson: Never lose hope and find humor in life.
Perhaps it is the combination of his experiences or his inherently optimistic disposition, but Olson's outlook on life and the lessons that it teaches are just part of what makes him an exceptional person and professional.
To read more about Olson, check out his recently authored book "Open Wide, Please" which is a humorous story about his love and commitment to dentistry.
ALL ABOUT WILLIAM CHASE, D.D.S. '72
Many words could describe William Chase, but there is not one that could adequately articulate the impact that he has had on the world.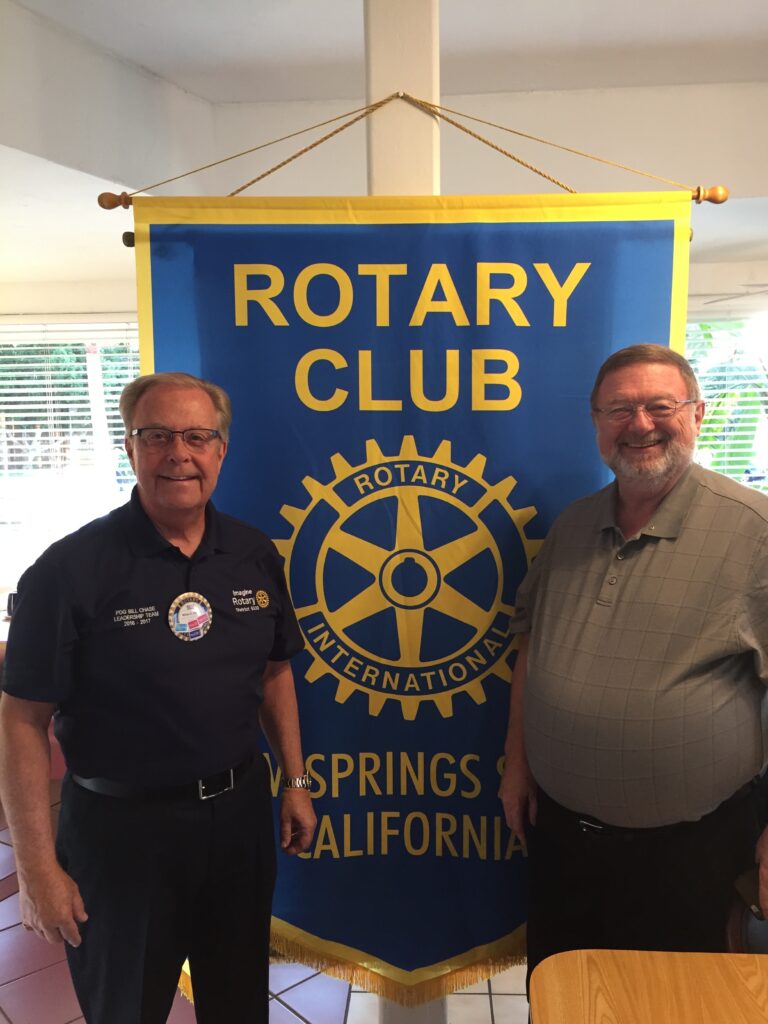 William Chase, D.D.S. '72, who is no stranger to adversity, has dedicated his life to making an impact while embracing what it means to truly "live in the dash." Chase, who is one of three children and an identical twin, was raised on an orchard in Adrian, Michigan. Growing up with a father who was an entrepreneur and a mother who was a professional dancer, it is no surprise that Chase, who married business with art, became a dentist.
When Chase and his twin brother, Chuck, were about to begin their first year of college, their father became ill, changing the trajectory of their academic journey. Chase knew he wanted to be a member of the health profession, and after his father lost his battle with multiple myeloma at the age of 56, he further solidified his desire to fulfill his dreams. After withdrawing their acceptance into Western Michigan University to help their mother run the family business, the Chase twins enrolled in Adrian College. Three years later, Bill found himself sitting across from the then dean of the University of Detroit, where he was offered a seat in the Dental Class of 1972.
Chase's all-male dental class lost almost 20 students between the first day of class and graduation, but those who did finish became family and remain a cherished group. His fondest memories of his time in dental school center around friendships born from the experience.
In 1973, just a year after graduation, Chase found his true calling, volunteerism, by way of dentistry. His initial exposure was through the Detroit Dental Clinic Club when he and other members traveled to Belgium to teach fellow dentists westernized dentistry. This was the first of several trips aimed at helping teach fellow dentists, whose access to education was restricted, how to better serve their patients.
Eleven years after his initial overseas volunteer experience, Chase was the recipient of a grant funded by the Rotary International's Health Hunger and Humanity Program. The grant work took him to the Filipino island of Palawan for the sole purpose of treating Vietnamese refugees. Over the course of a month, Chase was tasked with taking care of the dental needs of over 2,500 refugees – all from a one-room dental clinic with no running water or electricity. As the only dental provider, he performed dental extractions from sunup to sundown, after which he received daily nighttime greetings by hundreds of cockroaches.
Though his first experience was one that he knew he would someday repeat, it took Chase eight years to mentally and physically prepare embark upon another humanitarian trip. He ultimately completed 13 assignments over 25 years, with the majority being personally funded.
In 1993, one of the Brazilian clinics he worked in and raised renovation money for was named in his honor. The clinic, which was once, at a minimum, subpar, had been renovated to a state-of-the-art facility. The naming and dedication of the Clinica Dentaria Bill Chase was a humbling surprise and an honor that, to this day, gives him great pride, but not in the way many would think. His pride stemmed from the realization that the clinic would help treat and alleviate the pain of more patients than ever before – all because the renovated clinic would make it easier to recruit volunteer dentists.
Although many of Chase's volunteer and humanitarian efforts took him overseas, where he treated over 10k patients, he has spent a considerable amount of time serving in the States. He has held several leadership positions within organized dentistry, including President of the Michigan Dental Association. The organization that seems closest to Chase's heart is Rotary International, with whom he has been a proud member and recognized leader for the past 50 years. He remains involved in the club and spends much of his time teaching leadership skills to other Rotarians.
As an openly gay man, Chase is also a champion for diversity, equity, and inclusion. He encourages others to understand and appreciate different cultures. He explains that the more we know about our differences, values, and orientations, the more we accept them and make decisions based on facts, not emotions.
Chase's transformational leadership style has benefited all he has touched. Though he credits much of his success to others, he believes a life well lived is defined by how you use your time and talents. He encourages others, especially those who are reluctant to take on new challenges, to be adaptable, and take a chance on change. When asked the secret to success, his advice is simple–Take chances and seize opportunities as they come, even if you are afraid.
It is evident that Chase has touched many people's lives from across the globe. Some he treated, some he led, others he taught, and even more he befriended; no matter the relation, all were left with footprints in their heart and mind.
ALL ABOUT N. MICHELLE NGUYEN, D.D.S. '16
N. Michelle Nguyen is an everyday superhero whose cape is a whitecoat.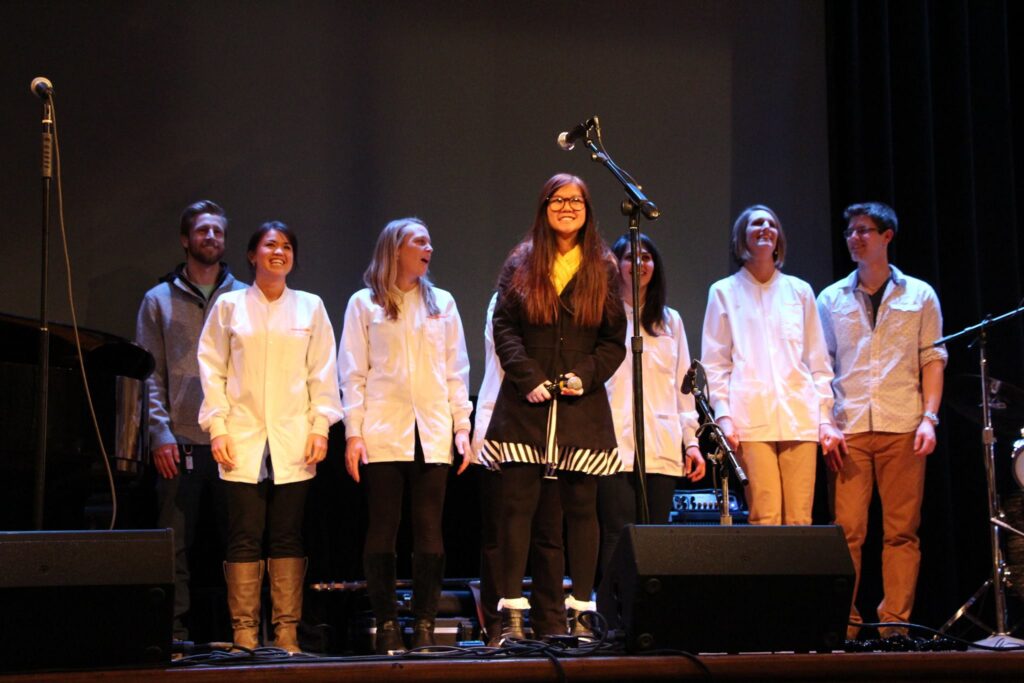 N. Michelle Nguyen, D.D.S. '16, who was born in Vietnam, is the youngest of nine children. At two years old, she and her family moved to the United States, but it wasn't until kindergarten that Nguyen learned to speak English.
When Nguyen was in junior high, she, along with her classmates, took a career test to help determine which professions fit her interests, strengths, and personality. When the results listed "dentist" at the top, she knew it was a perfect fit. As she proceeded to navigate through secondary school, she began to develop anxiety, but was afraid to acknowledge it.
Nguyen had a wonderful childhood and had always been close to her family, which is why she wanted to stay in Michigan for dental school. Throughout her undergrad program, she continued to struggle with anxiety and bipolar disorders. She was drawn to Detroit Mercy Dental's seven-year program because it saved a year of prerequisites by providing a prescriptive schedule and removed the need to navigate through an undergraduate program alone.
The summer before starting dental school, Nguyen was hospitalized following a suicide attempt. She started the program as planned, terrified that people would find out about her struggles. The first two years of dental school are notoriously difficult for most students, and Nguyen was no exception as she battled anxiety and bipolar depression.
One of her biggest hurdles was recognizing that mental health disorders, though invisible, are real. Although she initially did not want help or even accept the fact that she needed it, Nguyen eventually realized that her condition, like any other medical condition, requires care and attention.
A psychiatrist once told Nguyen that no one would want her as a dentist if they knew she had mental health struggles. Thankfully, she didn't listen. She credits much of her healing and the ability to complete the program to the personal counseling services she received through former Detroit Mercy Dental professor Kimberly Werth, R.D.H. '82, M.S. '05. Nguyen initially saw Werth twice a week and eventually sought her care as needed.
Because of her mental health conditions, Nguyen states that she had a lot of difficulties with the social aspects of dental school. Despite this, she was able to find comfort and support through trusted friends and faculty. One of the highlights of her time as a student was her involvement with the Christian Dental Association, an organization that she still holds close at heart. At one point, Nguyen even served as president.
Nguyen's experiences have helped her gain insight into who she is as a person and helped define her biggest passion, helping others. She appreciates the one-on-one aspect of the patient-provider relationship and often finds herself in tune with the emotional stressors of her patients. Nguyen seems to have the innate ability to connect with people on a deep level and help them to identify their feelings.
Today, Nguyen finds that balancing life and work is both her biggest challenge and her biggest success. She is happily married to her husband Brad and has a five-year-old daughter, Ruby. And at just five years post-graduation, Nguyen owns her own dental practice, proving you can have it all.
This year will mark ten years since Nguyen's suicide attempt, and she has never been happier. Nguyen appreciates how the stigma surrounding mental health continues to be demystified and that, as a society, we are more comfortable talking about it. She wants others to know that with help, you can not only get better, but triumph. In true superhero fashion, Nguyen is willing to share more of her personal experiences and help anyone who needs it.