Every day, there are special achievements and newsworthy headlines happening at the School of Dentistry. In an effort to give proper acknowledgment and share these successes, please tune in for the monthly Dean's High 5 as we acknowledge those responsible for the top five stories happening at Detroit Mercy Dental.
Congratulations on your hard work – you make Detroit Mercy the place to lead and learn.
---
Detroit Mercy Dental Partners with the Michigan Oral Health Coalition

Detroit Mercy Dental has become a Platinum Partner of the Michigan Oral Health Collation (MOHC).
This partnership allows the School of Dentistry to work alongside the MOHC in advocating its mission to connect Michiganders to optimal oral health through policies and resources.
The MOHC aims to create a network of local, state and national advocates dedicated to improving the oral health of individuals through awareness, advocacy and education.
In addition, Dean Mert N. Aksu has been named the new president-elect of MOHC.
---
Marinele de Campos receives fellowship

Clinic Assistant Professor Marinele de Campos has been awarded the Primary Care Educator Fellowship with the National Dental Training Center for Primary Interdisciplinary Care Educators, at the Eastman Institute for Oral Health of
University of Rochester Medical Center.
The training center serves as a resource and training hub for junior primary care dental faculty in the United States, preparing them to become inter-professional clinical educators capable of addressing issues of diversity and health equity, as well as leaders in primary care dentistry.
The two-year fellowship begins in September.
---
State legislators visit School of Dentistry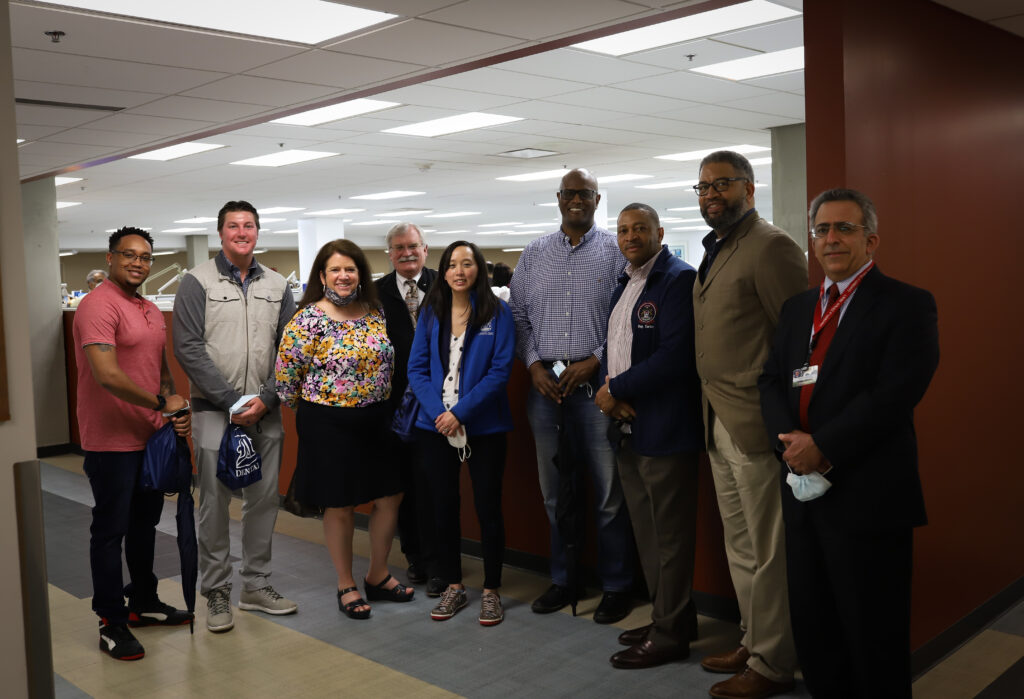 On April 25, various Michigan legislators toured the School of Dentistry Corktown campus with Dean Mert N. Aksu. The group spoke with students who shared their stories of the path that led them to the School of Dentistry and how the care that the school provides the community is personally meaningful.
The School of Dentistry is grateful to the legislative leaders who took the time to visit, connect and discuss the future of the dental profession and oral healthcare of the community.
---
Congratulations School of Dentistry Class of 2022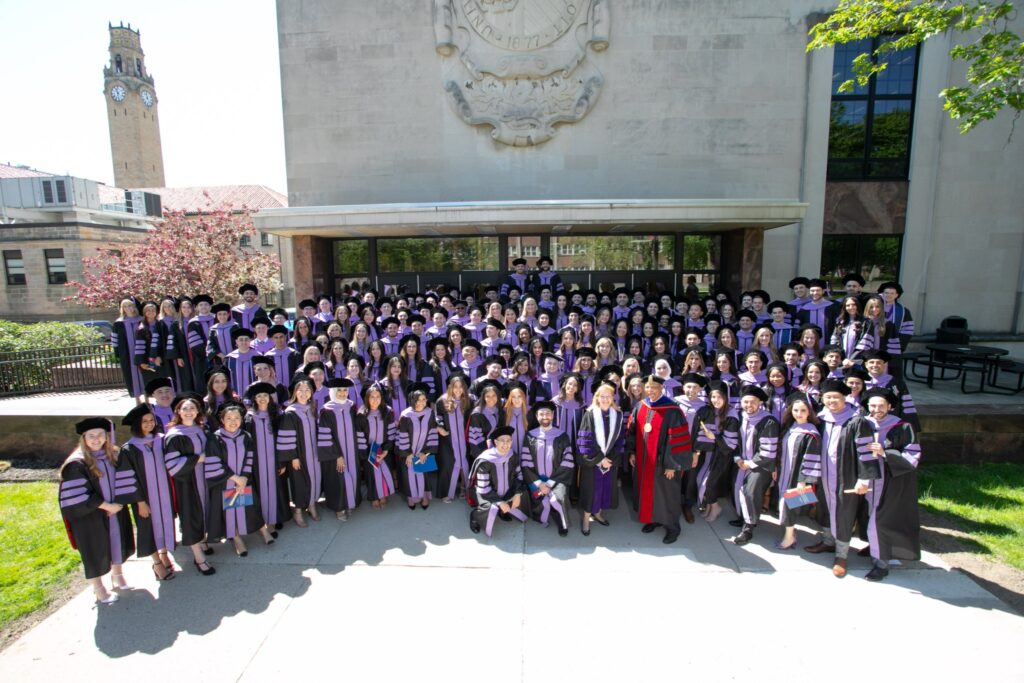 Congratulations to the School of Dentistry Class of 2022 graduates!
Hooding, Pinning and Commencement ceremony photos and videos are now available to view and share online, see the links below.
Dental Hygiene Pinning and Advanced Dental Program Hooding Ceremony
Dental Hooding Ceremony
School of Dentistry Commencement
---
School of Dentistry Annual Student Research Day returns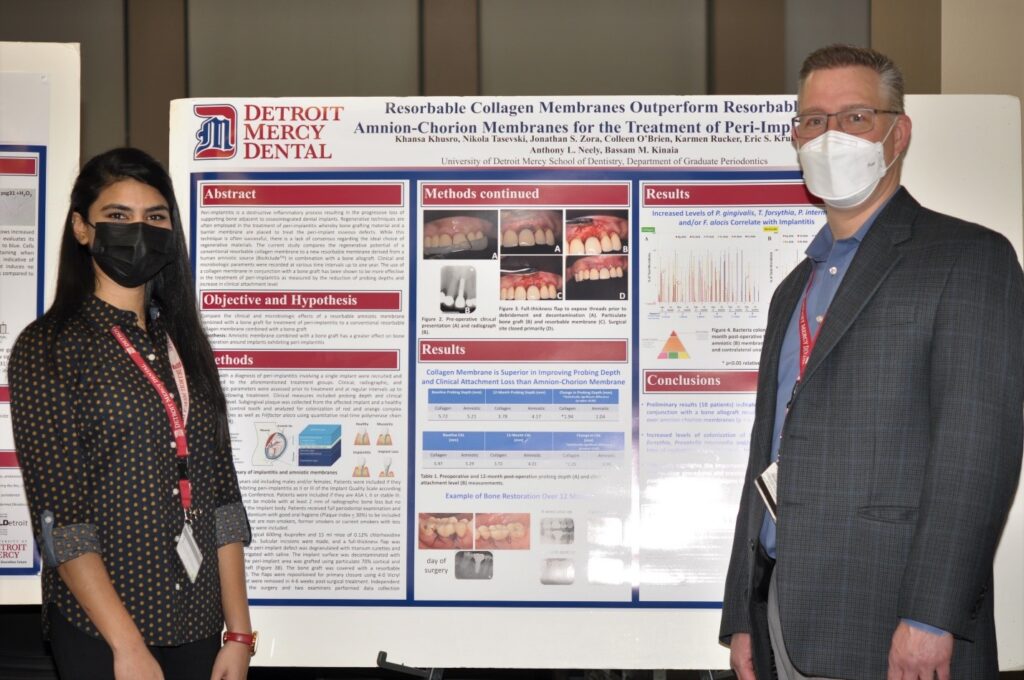 After a two-year (COVID-19) hiatus, the Student Research Group hosted the Annual Student Research Day on April 22. Student researchers presented their findings on various topics, including, "Antiviral Evaluation of Commercial Mouthrinses Using Bacteriophage" and "Resorbable Collagen Membranes Outperform Resorbable Amnion-Chorion Membranes for the Treatment of Peri-Implantitis" to a panel of faculty judges. First- and second-place winners were chosen as well as a People's Choice winner.
For a full list of winners, authors and poster presentations see the following link: https://news.dental.udmercy.edu/2246-2/