Everyday, there are special achievements and newsworthy headlines happening at the School of Dentistry. In effort to give proper acknowledgement and share these successes, please tune in for the monthly Dean's High 5 as we acknowledge those responsible for the top five stories happening at Detroit Mercy Dental.
Congratulations on your hard work – you make Detroit Mercy the place to lead and learn.
---
University announces a new campus expansion in Novi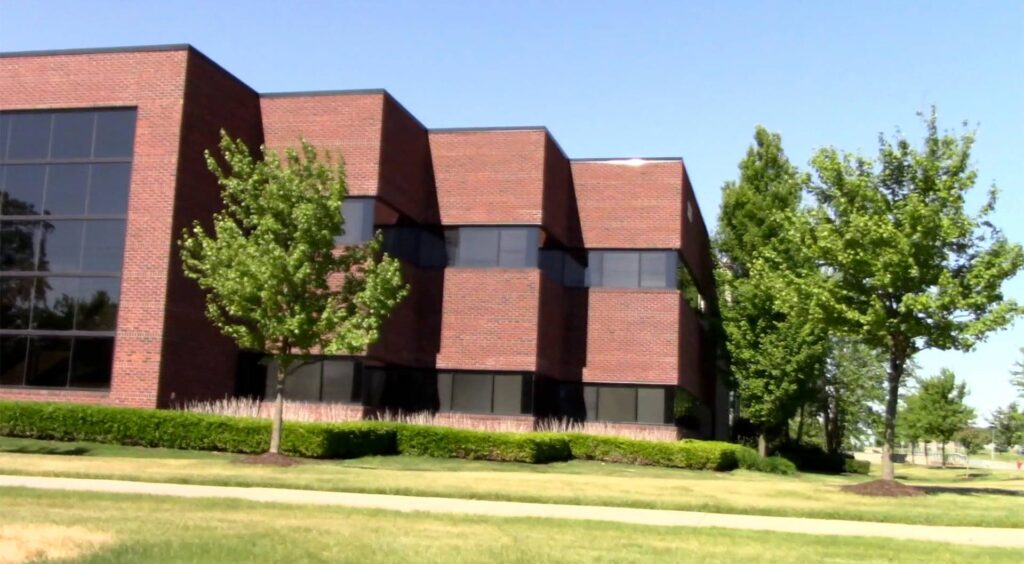 University of Detroit Mercy has acquired a new 40,000-square-foot facility in Novi that allows the institution to expand graduate and health education programs and provides space for future offerings.
This new campus comes at an important time for the University and the community as demand for healthcare graduates grows. With the impact of the COVID-19 pandemic on business, industry and education, Detroit Mercy's newest location will provide access to the institution's nationally ranked programs for students who wish to stay close to home and their employer.
The campus is located in Novi at the intersection of Twelve Mile and Meadowbrook Roads. According to the University, Detroit Mercy will be able to expand its current graduate and health education programs while providing space for new educational offerings in healthcare and related fields.
To read more see https://sites.udmercy.edu/alumni/2020/10/07/university-of-detroit-mercy-announces-a-new-campus-expansion-in-novi/
---
Promotions within the Office of Diversity and Inclusion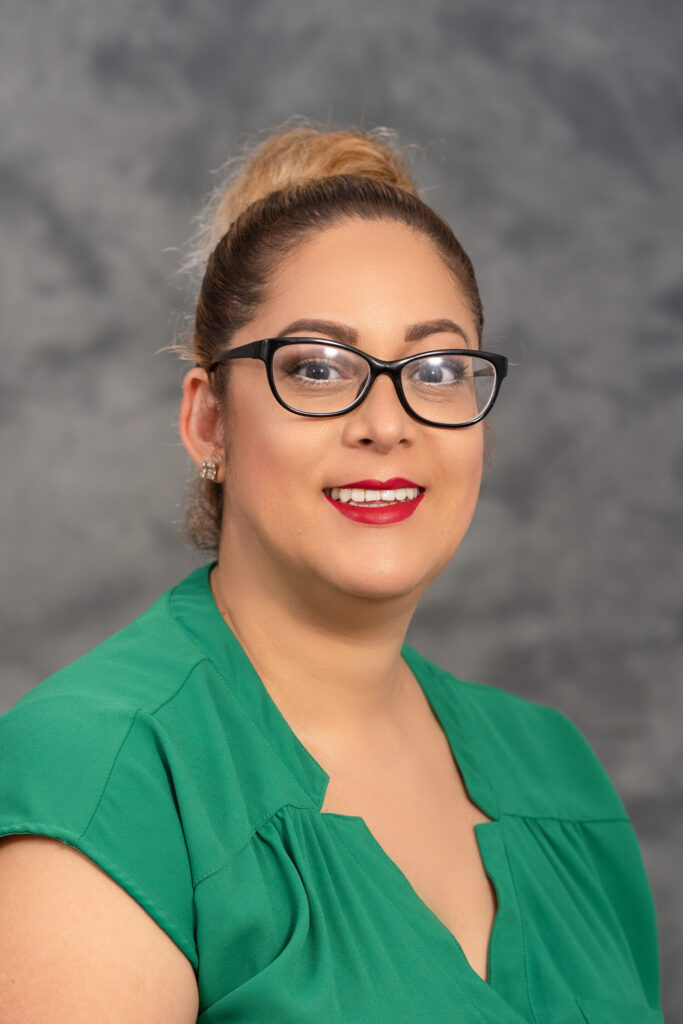 Congratulations to Melvin Lunkins, promoted to director of Diversity and Inclusion and Bethsave Lozano, promoted to coordinator of Diversity and Inclusion (D&I).
Lunkins has been with Detroit Mercy Dental since 2017. During his time as coordinator for D&I, the school has seen continued growth in pipeline programs, such as Dental Imprint, Summer Enrichment Program and Wayne State University C2 Pipeline programs. Lunkins has a B.S. in Community Development from Central Michigan University and an M.A. in Social Justice from Marygrove University.
Lozano has been with Detroit Mercy Dental since 2008. She joined as an administrative assistant in the Office of Dental Admissions where she became an integral member of the admissions team, contributing her efforts and talents in growing the admissions programs, administering interviews and selection processes, and moving the office forward with new initiatives. Lozano has a B.S. in International Business & Economics, and an M.A. degree in Higher Education Administration both from Madonna University.
Please congratulate these two on their new roles.
---
CARES Act Funds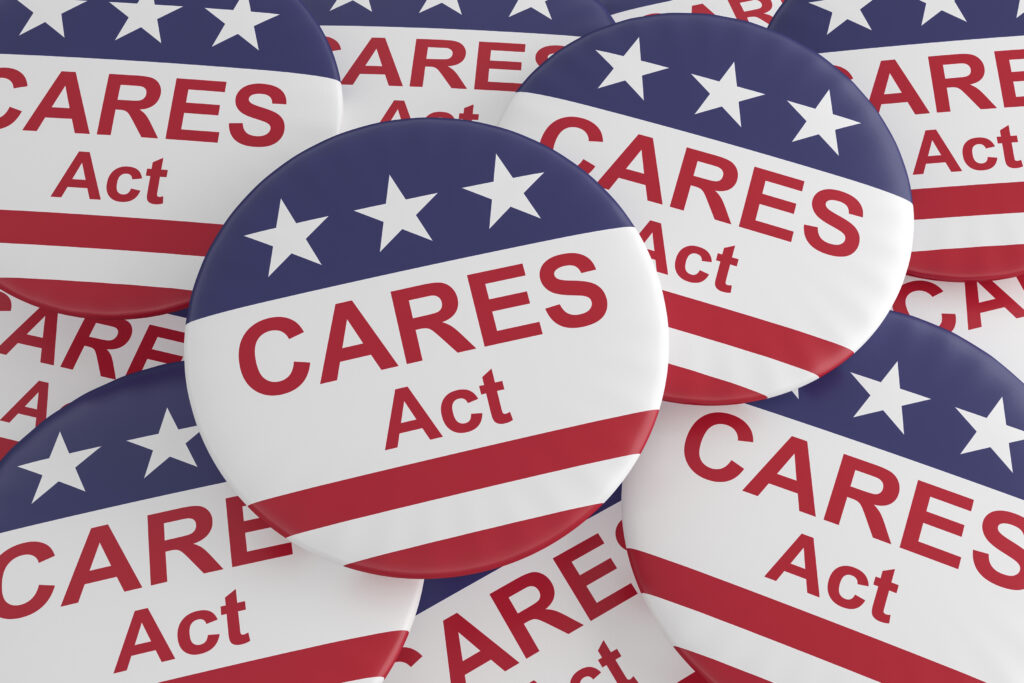 The Coronavirus Aid, Relief, and Economic Security (CARES) Act was passed by Congress with overwhelming, bipartisan support and signed into law on March 27, 2020. This over economic relief package worth more than $2 trillion protects the American people from the public health and economic impacts of COVID-19.
The CARES Act provides fast and direct economic assistance for American workers, families and small businesses, and preserves jobs for our American industries.
Because of the CARES Act Grant, Detroit Mercy Dental was able to help 532 Dental students in their time of need. See https://news.dental.udmercy.edu/cares-act-funds-granted-to-detroit-mercy-dental-students/ for figures.
Detroit Mercy Dental COVID Funds are still available for those in need. As of September 2020, the school has raised over $67,070 in COVID Funds. If you are a student in need of financial assistance please contact Financial Aid Coordinator Angela Orlando at orlandan@udmercy.edu.
Please note: Covid-related furloughs and layoffs have caused some of our staff colleagues in need of financial support. The University has set up an Employee Emergency Fund. To make a contribution, please visit: https://www.udmercy.edu/faculty-staff/covid-emergency-fund.php
---
Delta Sigma Delta PINK OUT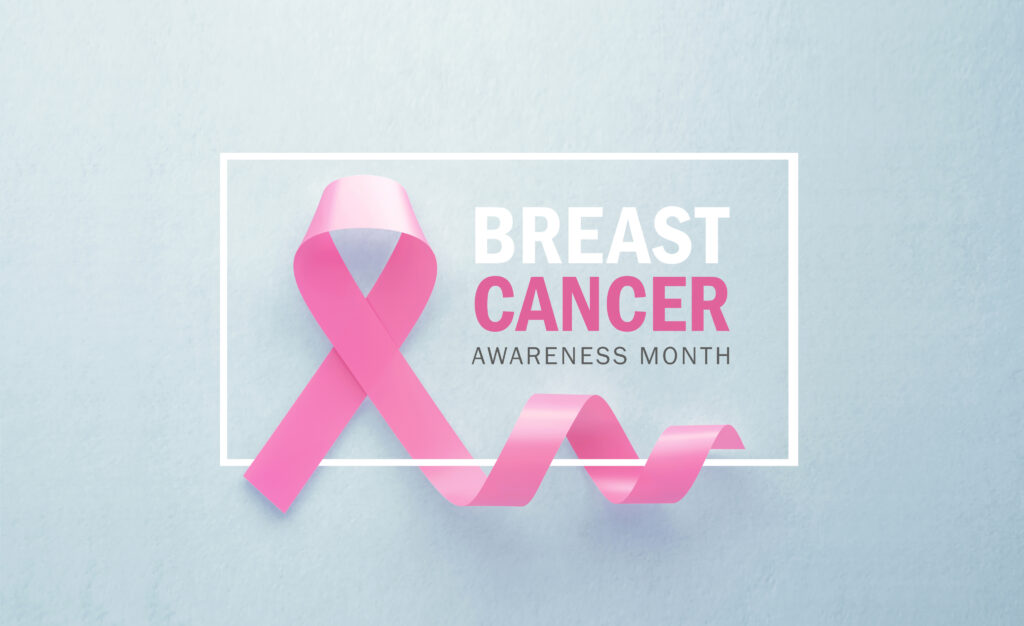 October is Breast Cancer Awareness Month and Detroit Mercy Dental is going PINK to raise money for breast cancer research. Dental students and faculty are encouraged to wear all things pink to show support! This includes pink scrubs, pink hair ties, pink socks, and pink shoes.
Delta Sigma Delta has a goal of raising $750 to donate to the Breast Cancer Research Foundation. To make a contribution, see the pink donation box located at the security desk or purchase a $1 breast cancer ribbon from dental students Lauren Bedro, Anna McDevitt, Emily Heatwole, or Mollie Mahoney.
---
Dental Hygiene Month Celebration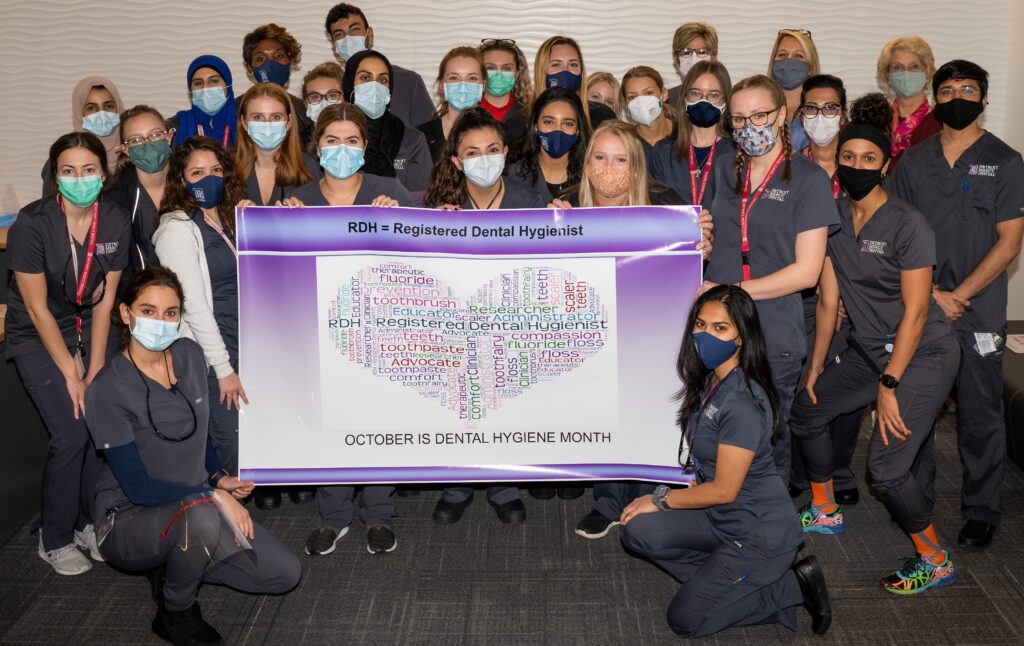 October is National Dental Hygiene Month! An annual reminder for the nation to practice the daily habits that promote healthy teeth and gums. Dental hygiene students will be handing out stickers all month long.
Check out the Detroit Mercy Dental Instagram page for Dental Hygiene takeovers and tips on how to keep a healthy smile!