Everyday, there are special achievements and newsworthy headlines happening at the School of Dentistry. In effort to give proper acknowledgement and share these successes, please tune in for the monthly Dean's High 5 as we acknowledge those responsible for the top five stories happening at Detroit Mercy Dental.
Congratulations on your hard work – you make Detroit Mercy the place to lead and learn.
---
Welcome Dental Class of 2024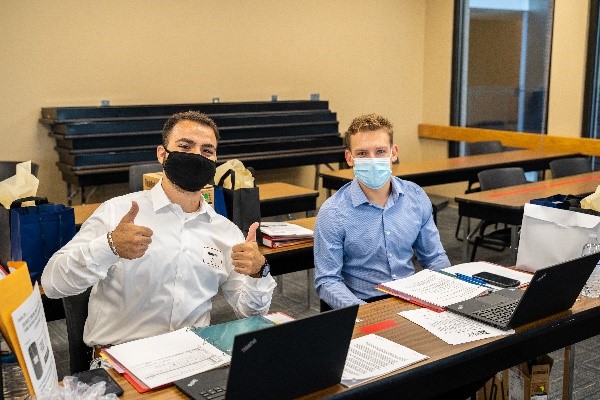 The University of Detroit Mercy School of Dentistry would like to officially welcome the Dental Class of 2024!
Dental students completed a virtual student orientation Aug. 17-21, a week full of informative online modules, social media challenges and social distance-compliant check-ins on campus! Detroit Mercy Dental also joined forces with our American Student Dental Association (ASDA) chapter and the Michigan Dental Association (MDA) for a fun Orientation Week Bingo.
For a full summary of Orientation Week see https://news.dental.udmercy.edu/welcome-dental-class-of-2024/
---
Enhanced Entryway Opening
On Monday, Aug. 24, the doors to our new enhanced entryway were opened for our patients to enjoy! Patients were greeted by a new three story glass structure, terrazzo flooring, and four stained glass panels from the Mercy College chapel.
Due to Covid-19 and social distance guidelines, seating is available for no more than 50 patients at one time. Only patients receiving treatment will be able to enter the building (unless they need to be accompanied by a parent or guardian). Receptionist will scan each patient at the door for their temperature and ask if they have any COVID-19-related symptoms.
Further plans are under way to continue to provide a safe and comfortable waiting area for our valued patients. The Office of the Dean would like to thank the dental community for its patience during this renovation.
---
DS3, Laura Hagerty awarded 2020-21 American Student Dental Association (ASDA) National Leadership Position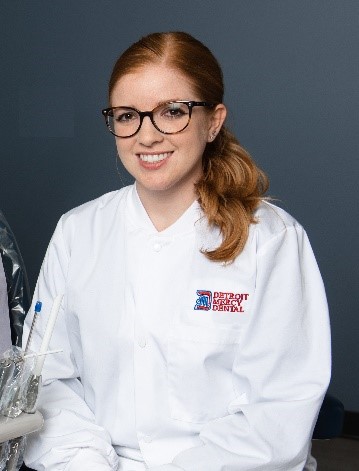 Congratulation to Laura Hagerty, D3 on being selected for a 2020-21 national leadership position of Editorial Board Electronic Editor with the American Student Dental Association (ASDA). Laura was chosen from a competitive field of extremely qualified national candidates and will play an important role in achieving the association's goals for the coming year. The last national ASDA position held by a Detroit Mercy Dental student was 2013-14.
---
DS3, Taylor Robertson wins Third Place in the 2020 AADR / Dentsply Sirona Student Competition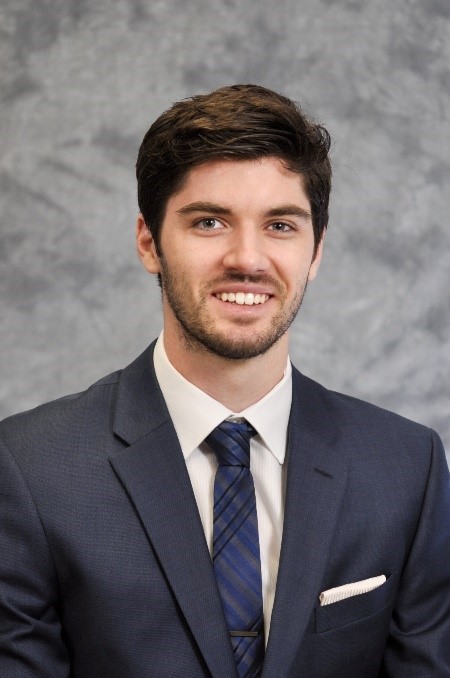 Taylor Robertson, D3, received third place in the Clinical Science and Public Health Research category of the 61st Annual AADR / Dentsply Sirona Student Competition for Advancing Dental Research and its Application. Robertson's research was focused on spectral analysis of one-shade nanofilled resin composites under different lights.
The study evaluated the optical properties of a novel resin evaluated composite that, according to the manufacturer, is "the world's first universal composite that esthetically matches every patient, from A1 to D4, with a single shade". Robertson and his mentor, Rafael Rocha Pacheco, D.D.S., M.Sc., Ph.D., assistant professor, developed a method to better understand the concept. The research was presented at the 2020 IADR/AADR/CADR General Session.
---
Take the "Titans Together" Pledge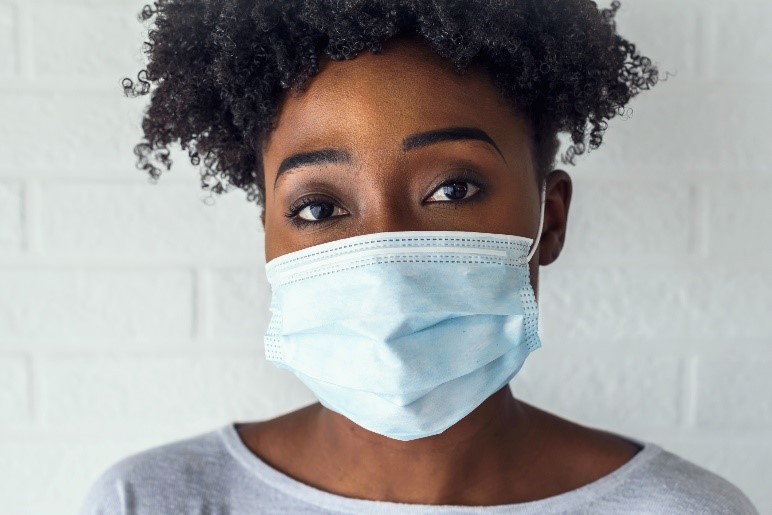 As members of the Detroit Mercy community, we all play an important role in the Titans Together effort. We share a mutual obligation to care for each other, and the Titans Together Pledge supports our Jesuit and Mercy mission. Please help our community by taking this pledge to overcome the COVID-19 pandemic and to ensure the health and safety of everyone who visits our campuses
https://www.udmercy.edu/coronavirus/titans-together/pledge.php
Please note: Covid-related furloughs and layoffs have caused some of our staff colleagues to be in need of financial support. The University has set up an Employee Emergency Fund. To make a contribution, please visit: https://www.udmercy.edu/faculty-staff/covid-emergency-fund.php