A career as a dental hygienist offers a flexible lifestyle, a wonderful work/life balance with a competitive salary, a people-oriented atmosphere and the opportunity to make your patients smile brighter! To be successful in your career, you must have a superb foundation of knowledge and skill-set. By choosing University of Detroit Mercy, you will be confident and practice-ready on day one of your new career. Here is what we have to offer: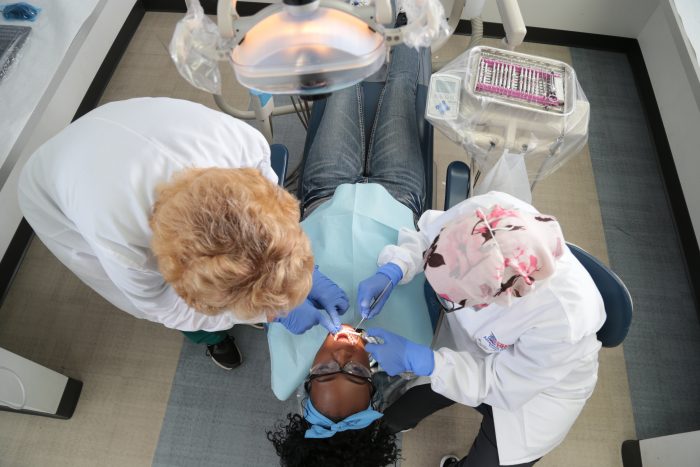 1 – Upon completion, you will earn a Bachelor of Science in Dental Hygiene degree! Whether you want to work with patients or are interested in other career paths in oral health, your degree will provide a variety of professional opportunities.
2 – Our program is integrated within a dental school, which will allow you to learn from a variety of experts and specialists in their field, including dentists, physicians, social workers, nurses, and more!
3 – As you work alongside dental students, general dentists, and dental specialists; you will provide patient care as a member of the dental team. Together, you will provide assessment, diagnosis, and treatment for your patients.
4 – Our urban community provides our students with a diverse population of medically, mentally, emotional, and periodontal compromised patients.
5 – Interprofessional collaboration is an integral part of our curriculum, you will engage in activities with students from Detroit Mercy's College of Health Professions.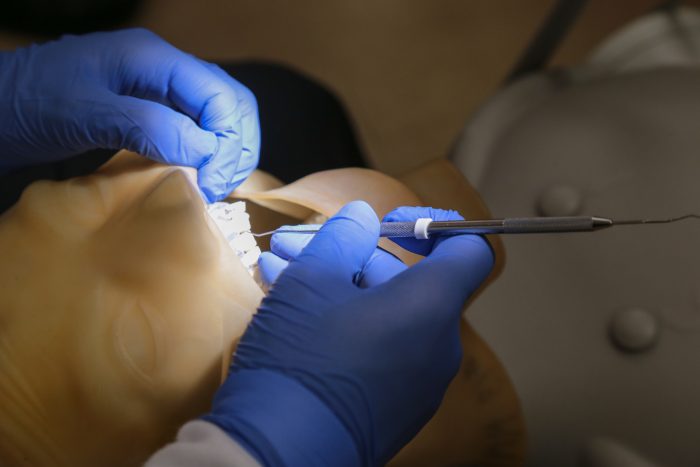 6 – Standardized Patient experiences provided through Wayne State University will prepare you to communicate effectively with patients and other healthcare providers.
7 – There is no better way to learn than learning hands-on! During your second-year, you will engage in local community outreach opportunities. Students travel to off-site rotations to provide care for patients at Wayne County Healthy Communities Clinic, Covenant Community Care Dental Clinics, nursing homes, and various Metropolitan Public Schools.
8 – You will get special experience working with pediatric patients through our Shield a Smile mobile program, delivering care to school children on-location during their school day.
9 – Choose to take Registered Dental Assisting (R.D.A) elective courses in conjunction with your Dental Hygiene curriculum. This will allow you to take the R.D.A. licensing exam after completing the dental hygiene program. Upon graduation, this double certification will make you highly attractive to employers!
10 – Our caring and compassionate dental hygiene faculty strive to ensure your success!!