Everyday, there are special achievements and newsworthy headlines happening at the School of Dentistry. In effort to give proper acknowledgement and share these successes, please tune in for the monthly Dean's High 5 as we acknowledge those responsible for the top five stories happening at Detroit Mercy Dental.
Congratulations on your hard work – you make Detroit Mercy the place to lead and learn.
Provost Zarkowski acknowledged by Crain's Detroit Business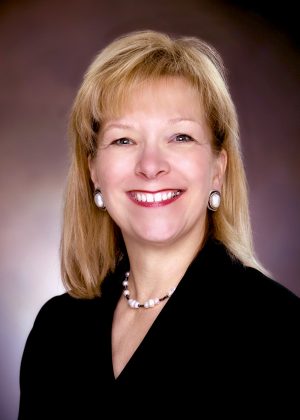 Congratulations to Vice President for Academic Affairs Pamela Zarkowski who was recently named by Crain's Detroit Business as one of 35 educators they deem as Notable Women in Education Leadership. Zarkowski has been with the University for many years and under her leadership, the University has established dozens of new degrees, certificates, majors and minors and led the implementation of a new core curriculum. She speaks nationally about dental curricula, law, ethics and sexual harassment. The women included on the list were chosen by Crain's editors "based on their career accomplishments, track record of success in the field, contributions to their community and mentorship of others."
Professor Jones recognized by Department of Veteran's Affairs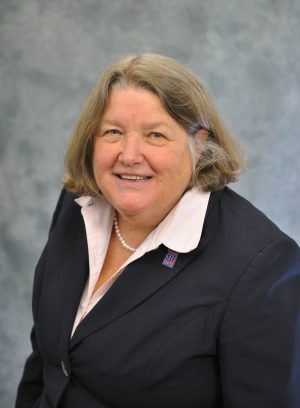 Professor Judith Jones recently received a commendation for years of excellent service to the Department of Veteran's Affairs (VA).  She is the original director of Oral Health Quality Group; a group that was started in 2008 by the VA's Central Office of Dentistry.  There, she provided guidance and expertise in the development of assessment tools and clinical recommendations that continue to influence the quality of care provided to Veterans across the nation.
Volunteers represent Detroit Mercy Dental at annual Men's Health Event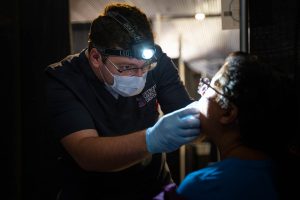 For the 10th consecutive year, the School of Dentistry partnered with the MIU-Men's Health Foundation to perform oral cancer screenings for attendees at their annual event at Ford Field. On Sunday, Sept. 22, faculty, student and resident volunteers provided oral health instruction, tobacco cessation information, and oral cancer screenings to event attendees. It was a busy day with a total of 438 individuals screened; 50 received abnormal readings and five were referred for biopsy.
SNDA's Oral Cancer Walk proves another success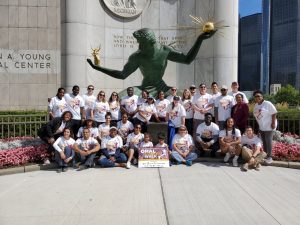 Detroit Mercy Dental's SNDA put the spotlight on oral cancer Sept. 14 when the group hosted its annual Oral Cancer Walk in downtown Detroit.  The free health fair for the public preceded the walk; in total, 20 individuals were screened for oral cancer. After the fair, 60 students, faculty, staff and friends of Detroit Mercy Dental walked through the city wearing matching shirts and carrying signs to spread their important message. The event raised $3000 for the Oral Biopsy Fund thanks to generous sponsors!
Dental students prioritize the visually impaired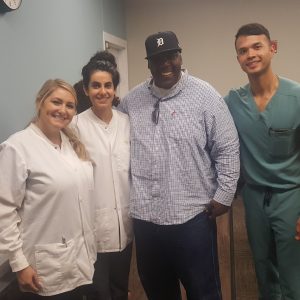 On Friday, Sept. 20, three students (left to right) Chelsea Brockway, DS3, Roya Afshan, DS3 and Michael South, DS4, presented to the Inner Vision Support Group who help the visually impaired. The students expressed the importance of oral health and brushing and flossing technique. The support group was very receptive and learned important information to better aide their patients with proper oral hygiene.