By Bailey Andersen, L.M.S.W.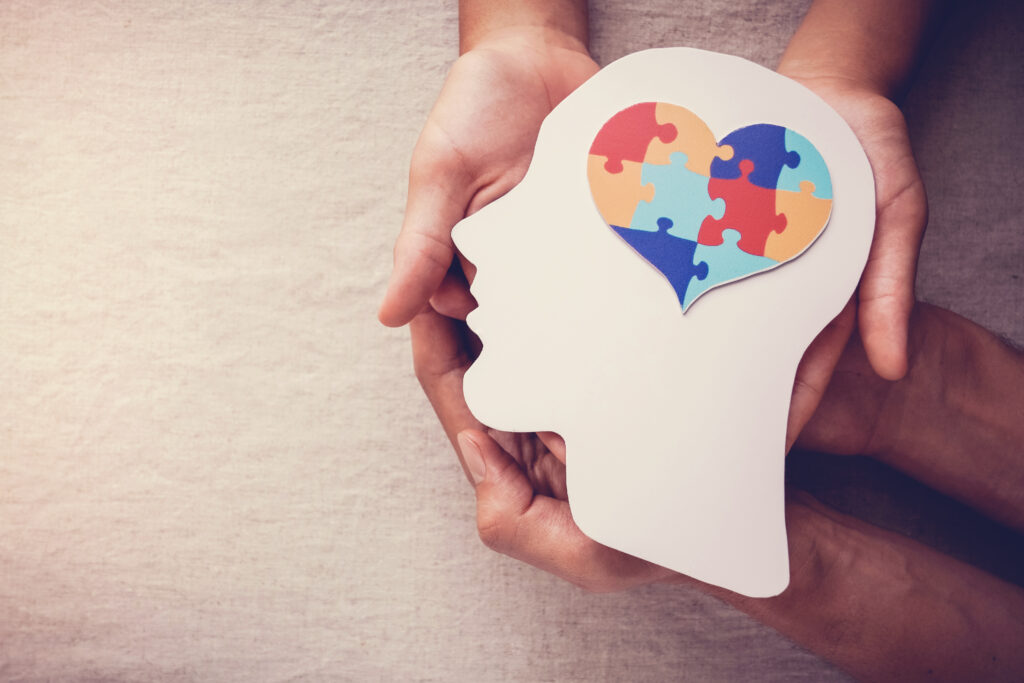 Let's talk mental health.
Over the past few years, mental health has become a more common and less stigmatized subject. For healthcare providers, the COVID-19 pandemic has created or exacerbated existing feelings of burnout and exhaustion. One 2020 CDC survey reported 42.4% of essential workers self-reported having anxiety or depressive disorder as compared to 29.9% of nonessential workers and 12.1% of retirees. Dental professionals have carried the heavy burden of continuing to provide essential care in the face of the unknown, the sometimes scary, and the often arduous. This has resulted in many providers seeking help for the first time this past year.
Defining mental health
Mental health refers to our social, emotional and psychological well-being. It affects how we think, act and feel. It influences how we handle stress, interactions with others and our decision-making process. In place of "health" sometimes you'll hear the terms disorder, problem, condition, illness. But many clinicians prefer using the umbrella term of mental health or mental wellness, as it is more reflective of the broader complexities of living in a confusing, chaotic and challenging world.
Finding the right kind of help
Credentials vary state by state, but all require either a master's or doctoral degree. Most therapists come from three disciplines: counseling, social work or psychology. Most counselors and social workers are masters-level clinicians and have the following letters behind their names: LMSW/LCSW (social work) or LPC, LPCC, LMHC (counseling).
Clinical psychologists also do therapy, and while some have a master's degree, most have a Ph.D.
Psychiatrists are medical doctors who specialize in mental health. They are the only mental health professionals who can prescribe medicine, and their credentials are either M.D. or D.O. Psychiatrists often work in tandem with other mental health providers by helping to balance medication with therapy. Recently there has been an increase in the prevalence of life coaches. Though some find coaches to be beneficial, it is important to note there is no oversight or mandated state or federal qualifications. That means life coaches do not have to adhere to the same quality of care and ethical or legal standards as licensed healthcare providers.
Common reasons people seek therapy
Therapy should be considered a routine part of maintaining health and wellness. Many people worry that seeking out therapy is admitting something is "wrong" with them, but this couldn't be further from the truth. Here are common reasons to seek therapy:
You have fallen into a pattern or habit you are hoping to change or learn more about
You are experiencing a crisis or just feeling "off"
You notice changes in mood, irritability levels, difficulty with relationships or sleep (too much, too little)
You have experienced or are about to experience a significant change or transition
You want to improve your self relationship
Many people struggle with mental health at various times in life, rarely does this mean their feelings are abnormal or disordered. Long-term effects of stress can have serious and life-threatening implications on our physical health. The benefits of therapy extend far beyond mental health and wellness. Just as dental professionals educate patients on how to best care for their unique oral health needs, mental health professionals help patients understand how to improve their mental wellness, or simply help to make the good, great.
How to find a therapist
Common ways people find a therapist are through their primary care doctor, insurance provider or even word of mouth. Psychology Today has a database where clinicians advertise their practice. You can search providers based on location, insurance and specialties. To start your search www.psychologytoday.com/us/therapists. This website is a great resource to bookmark and can be a beneficial tool.