By Brittany Schweiger, D.D.S. '21

As my final year at Detroit Mercy Dental comes to a close, I sit back and reflect on the last four years.
What first comes to mind are the numerous sleepless nights, the countless board exams and the tremendous growth I have seen in both my education and clinical skills. But what resonates with me the most are the people who surrounded me and supported me along this journey. My friends, colleagues and faculty members made these last four years the most memorable years of my life.
Early into my dental school career I became the best of friends with seven individuals who I am eternally grateful for. Our friendship began with many late-night study sessions, spending hours going over biochemistry pathways. Our study sessions eventually turned into dinner celebrations and social gatherings. During the second year of dental school, we even attended the wedding of one of our best friends. We enjoyed many boat cruises, talent shows, Delta Sigma Delta ARM trips, ski trips and "Mandiballs" with one another, the memories are endless. We experienced both the good and the bad days, side-by-side. We truly conquered this journey together and I can honestly say that I could not have made it this far without them. As our time as students comes to an end, I look forward to sharing future endeavors throughout this next chapter of our lives.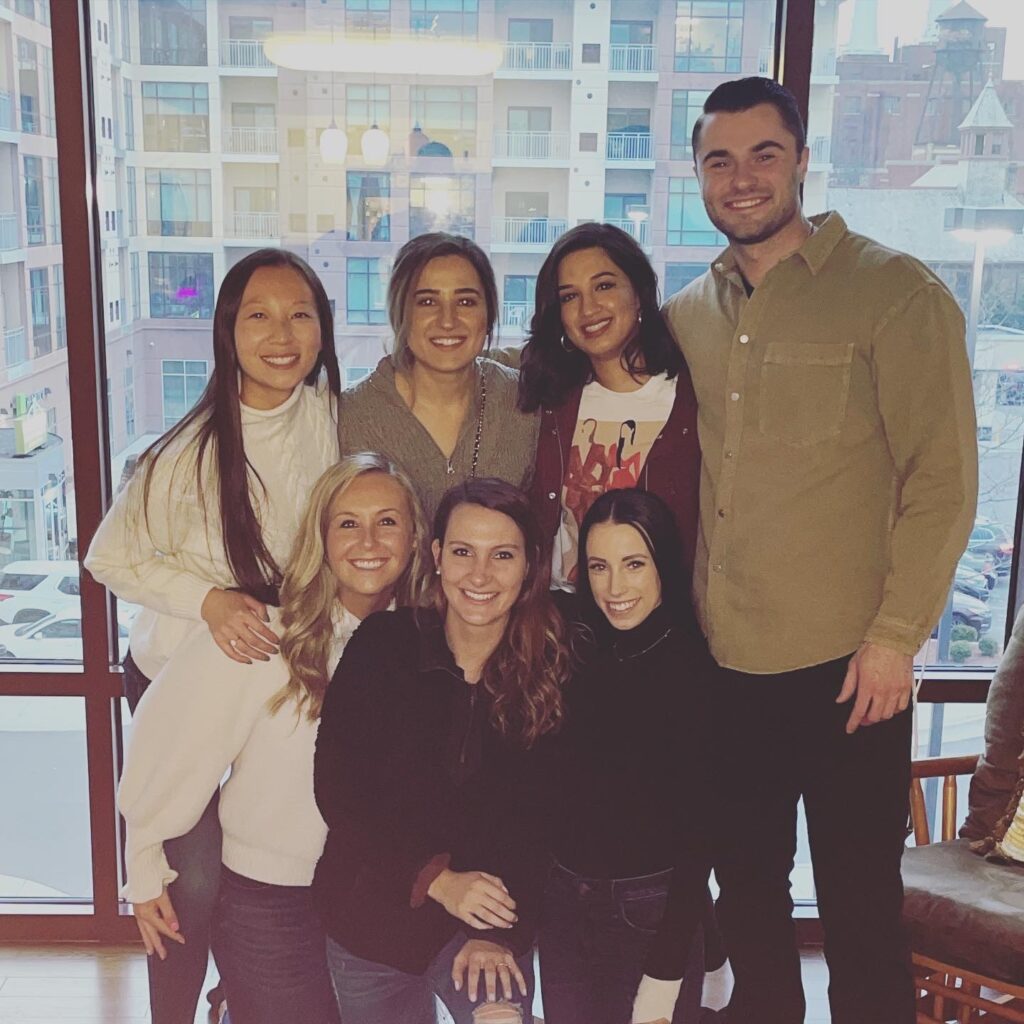 During my first year, I went to Louisville with the American Student Dental Association (ASDA) for the District 6 and 7 conference. I caught "ASDA fever" and realized I had a true passion for organized dentistry. I continued my involvement throughout the last four years and went to numerous meetings across the country. Little did I know that while at these conferences, I would meet some of the greatest individuals! At the District 6 leadership retreat, I became acquainted with multiple students from West Virginia University's dental school. We exchanged ideas on how to improve our ASDA chapters and eventually supported each other while applying to residency programs. We have kept in touch throughout the years and even send each other holiday treats! Networking opportunities created lifelong friendships and memories which I will forever cherish.
---
"What I will remember most are the people who made this
journey a memorable one."
---
In clinic, I have had the opportunity to work with multiple incredible faculty members. One doctor specifically has made such an influence on my education. Professor Patel, D.D.S., is the kindest, most humble and patient instructor I have ever worked with. He truly looks out for every single one of his students and ensures that they are on the path to graduate on time. When things become challenging, he takes the time to sit down and turn the situation into a learning opportunity. Professor Patel has taught me so much throughout the last two years in clinic and I feel so fortunate to have worked under his supervision.
When I look back on my time spent at the Detroit Mercy Dental, what I will remember most are the people who made this journey a memorable one.