Researchers can now enjoy more space, equipment and resources thanks to an expansion of the biomedical science research laboratory on the Corktown Campus.
Additional laboratory space was needed due to expanded programs in undergraduate research, including scholars in the ReBUILDetroit program and dental and dental hygiene students in the Student Research Program.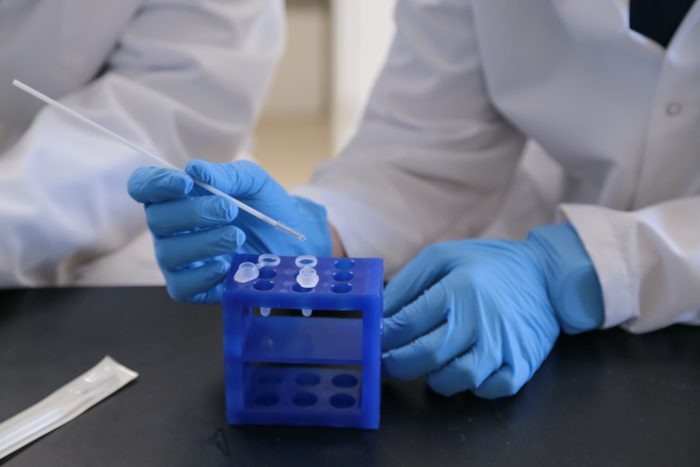 During the winter term, three rooms on the second floor of the Clinic Building were renovated into an upgraded, spacious research facility.
"At points last summer, when students are most active in research, there were more than 20 people working in the main research lab at the same time," David Fischer, assistant professor in the division of Integrated Biomedical Sciences, said. "This led to shortages of laboratory work space and difficulty scheduling experiments."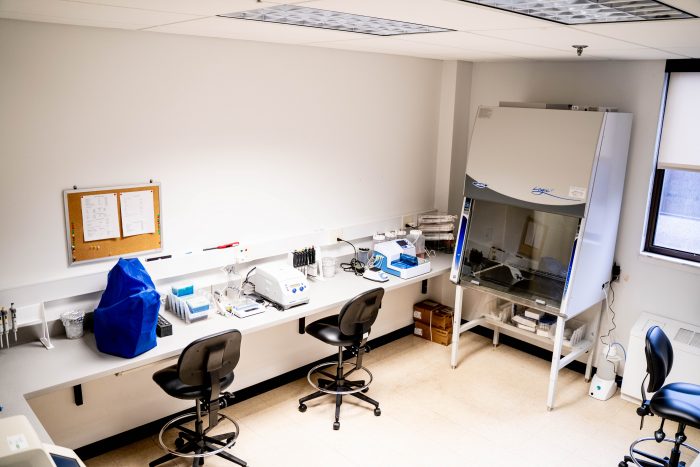 "As our student involvement continues to grow, and with the investment in multiple research projects headed by ambitious junior faculty, we needed more laboratory space," explained Joshua Thomson, assistant professor in the division of Integrated Biomedical Sciences. "We appreciate the administration's support as our research program expands."
In addition to the extra space, researchers now have new equipment including an additional biological safety cabinet, a cell culture incubator and an experimental plate washer. The renovated lab also offers additional clean space for quantitative polymerase chain reaction setup, to test changes in gene activity.