"SEP helped me learn more about myself and how to improve my dental school application, like preparing for the DAT, interviews and strengthening my essay. SEP introduced me to people willing to help me on my path to success and I made new friends with similar goals and interests." – 2019 Summer Enrichment Program participant
Twenty ambitious college students representing an array of cultures, ethnicity and backgrounds joined us for five weeks in June to participate in the seventh year of the Summer Enrichment Program. Participants spanned the country, traveling from a total of thirteen states – as far as California, Maryland, Georgia and Wisconsin – all with the desire to one day attend dental school and become an oral health professional.
The program is designed to help participants achieve their educational goals by providing guidance for applying to dental schools, DAT preparation, interview coaching, and financial aid and admission counseling. In addition, participants receive education in microaggression, implicit bias and cultural competency.
Participants were exposed to the dental education and the profession by attending lectures on various topics, gross anatomy observations, oral health research workshops and completing hands-on modules. The group was most excited to spend time assisting and observing in the pre-doctoral, AEGD, periodontics and oral surgery clinics where they shadowed students and residents and were counseled by faculty members.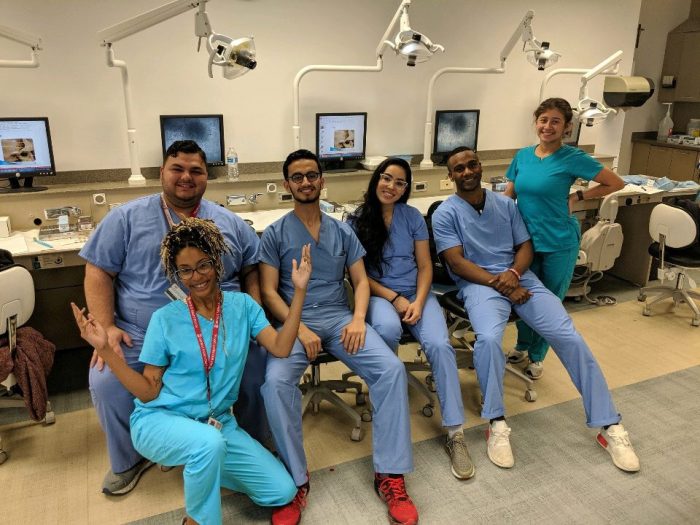 This year, a new community outreach component was introduced to SEP. With the help of Detroit City Council Member, Scott Benson, participants fulfilled volunteer roles at the 5th Annual Marshmallow Drop and Family Resource Fair on Saturday, June 8. Participants embraced the experience with a great display of altruism and enthusiasm, so much so that the Detroit City Council invited participants to a council meeting on where each was presented with a Spirit of Detroit award.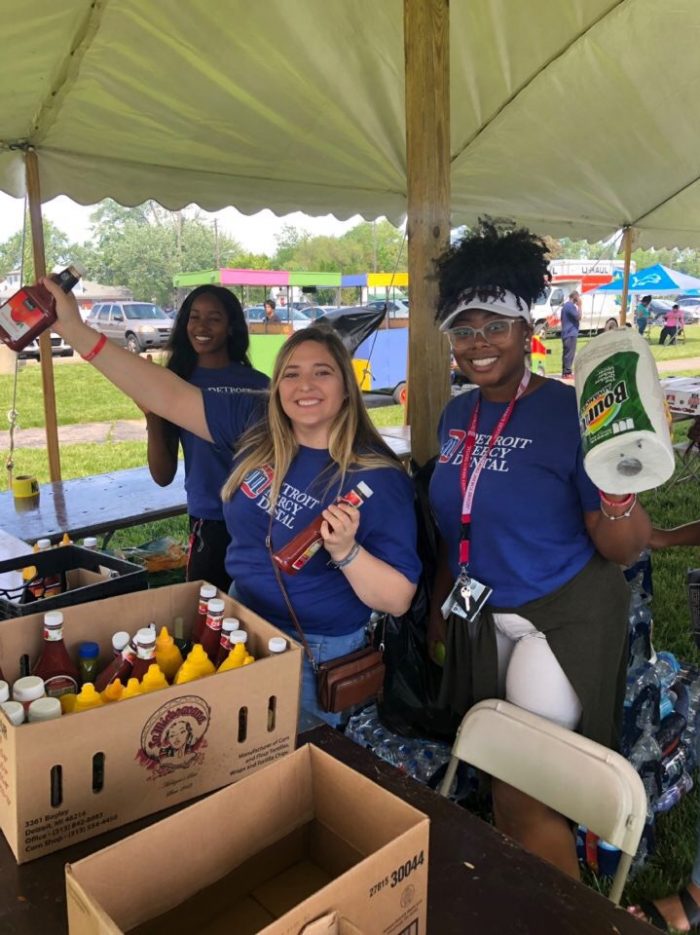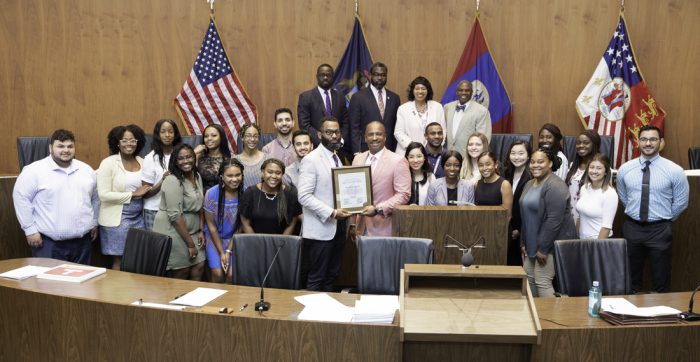 During the program, participants also learned about life as a dental student and as a future provider. A panel of SNDA members answered questions for participants about what to expect as a student at Detroit Mercy. Participants also attended several networking opportunities with alumni and local dentists who offered advice to the aspiring professionals.
"We had a very hardworking cohort of participants this year.  Each took advantage of every opportunity offered to them during SEP.  I encouraged all participants to apply to Detroit Mercy Dental in the upcoming cycle and hope to see their friendly faces on campus as students in the future," said Program Director, Melvin Lunkins.
SEP was conducted by the Office of Diversity & Inclusion with funding from the Office of the Dean. Special thanks to Wayne State University for allowing participants to stay in dorms for the five-week dental education experience.