Everyday, there are special achievements and newsworthy headlines happening at the School of Dentistry. In effort to give proper acknowledgement and share these successes, please tune in for the monthly Dean's High 5 as we acknowledge those responsible for the top 5 stories happening at Detroit Mercy Dental.
Congratulations on your hard work – you make Detroit Mercy the place to lead and learn.
Jamal Alhabeil recognized with university-wide award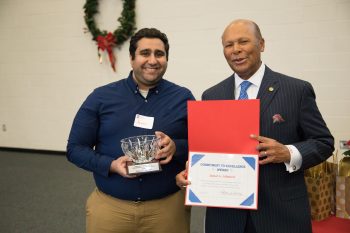 We proudly congratulate Laboratory Research Assistant, Jamal Alhabeil, who received the university-wide Commitment to Excellence Award. Jamal's outstanding research activities go above and beyond what is required. His enthusiasm for new ideas and projects and patience with training new students and residents in molecular biology techniques make him an invaluable resource for the School of Dentistry. This award is well-deserved, and we are happy to see his contributions have been recognized. Jamal was presented with the award on Friday, Dec. 18, 2018 at the University's annual Christmas party.
Detroit Mercy Dental well represented at Michigan Periodontal Association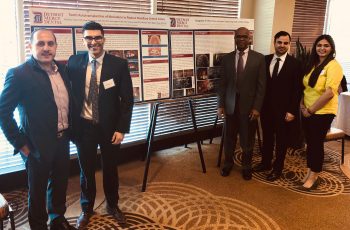 On Saturday, Jan. 26, Periodontics residents presented posters at the 2019 Michigan Periodontal Association's resident poster competition. Great job to all who presented six posters total. Congratulations to the following winners:
Drs. Azimi and Agarwal for their poster titled "Tooth Autotransplantion of Mesiodens to Replace Maxillary Central Incisor"
Drs. Khoshnevizadeh and Gupta for their poster titled "Management of Delayed Eruption and Impacted Canines Using Closed and Open Techniques"
Endodontic residents and faculty learn from esteemed visiting professor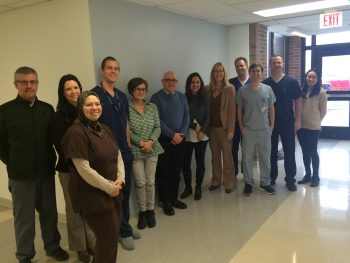 Prof. Meetu Ralli Kohli from University of Pennsylvania School of Dental Medicine's visited Detroit Mercy Dental on Thursday, Nov. 15, 2018. She provided an insightful presentation on the use of bioceramics in endodontics and endodontic retreatment to Endodontics residents and faculty. Prof. Kohli is a clinical associate professor and the director for Continuing Education and International Postdoctoral Program at University of Pennsylvania. She is highly esteemed and recognized in the field of endodontics.
Detroit Mercy Dental wins big at first annual Titan Winter Blast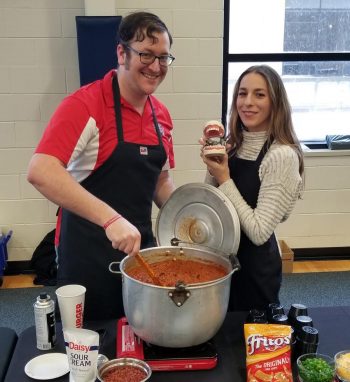 Alumni Board President, Michael Vilag, D.D.S. '13 and fourth-year dental student Alexandra Palamaru spiced up Saturday, Jan. 19 at the University's Titan Winter Blast. The pair cooked up a delicious batch of sweet chorizo chili and won the School of Dentistry first-place in the annual Chili Cook-off! A job well done by our special chefs – thanks for bringing the trophy home.
Two exciting February events you won't want to miss!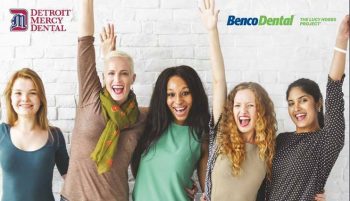 Lucy Hobbs Project You – Thursday, Feb. 7, 5:45 p.m. in the Special Functions Room: Join us for an evening of networking and inspiring conversation about how to ignite your passion. We are excited to have Professor Pamela Zarkowski, J.D., M.P.H., B.S.D.H., Provost and Vice President for Academic Affairs present the keynote address, "Giving it Your Heart". The free event is co-sponsored by Benco Dental.
Talent Show – Friday, Feb. 8, 7 p.m. at the Gem Theatre: This is a favorite annual event you need to see for yourself! Watch students, faculty and staff show off their surprising and special talents as Prof. Chand comedically narrates the evening. Tickets are required for entry and available for  purchase through Friday at the window booth across from the cafeteria.