Everyday, there are special achievements and newsworthy headlines happening at the School of Dentistry. In effort to give proper acknowledgement and share these successes, please tune in for the monthly Dean's High 5 as we acknowledge those responsible for the top 5 stories happening at Detroit Mercy Dental.
Congratulations on your hard work – you make Detroit Mercy the place to lead and learn.
Congratulations to the 2019 OKU Inductees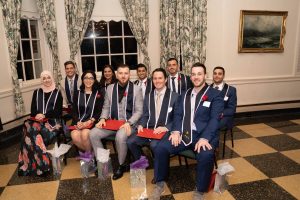 Omicron Kappa Upsilon (OKU) is the national dental honor society. The organization was founded in 1914 and the Greek letters Omicron Kappa Upsilon translate as "Teeth and Health." Students with high scholarship are first considered, in addition to other factors including character, potential for leadership, professionalism and ethics. Congratulations to following Dental Class of 2019 OKU inductees: Mohammed Ameen, Donya Dabiri, Michael Herman, Hadi Khazaal, Jae Ha Kim, Ayah Koleilat, Brian Lang, S. Moniba Mirkhani, Vinay Patel, Mohammed Sobh, Michelle Tra, and Jonathan Zora.
Research activity expands into renovated space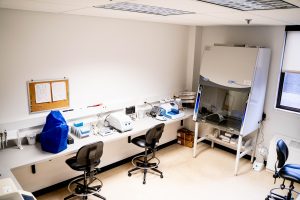 Researchers will now enjoy more space, equipment and resources thanks to an expansion of the biomedical science research laboratory. During the winter term, three rooms on the second floor of the Clinic Building were renovated into an upgraded, spacious research facility. In addition to the extra space, researchers will have new equipment including an additional biological safety cabinet, a cell culture incubator and an experimental plate washer. The renovated lab also offers additional clean space for quantitative polymerase chain reaction setup, to test changes in gene activity. It will be ready for research activities during the summer months.
Students travel to Jamaica for mission trip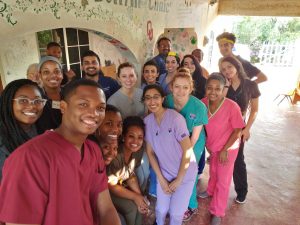 On behalf of the SNDA and Christian Dental Society student groups, twelve students traveled to St. Elizabeth Parish, Jamaica during Spring Break to provide dental services to underserved communities. Prof. Halcyon Inniss also went with the group serving as faculty advisor. Students worked alongside specialists from various other universities as well as faculty and students from the local dental school, University of the West Indies. Approximately 300 patients were seen during a four-day period; more than 500 procedures were completed including fillings, extractions, root canals and dental
Dental student writes for national publication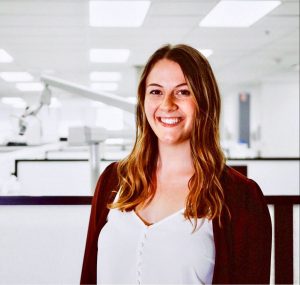 In January, Casey Rhines, DS3 was named Contributing Editor for the American Student Dental Association's print magazine, Contour. Her role is to help drive content development for Contour and determine strategy and themes for the publication. In the March edition of the magazine, Rhines wrote an interesting article about music therapy titled, "Bring Your Headphones: The impact of music on health." We look forward to reading more from her in the future.
Prof. Chand presents at two state level conferences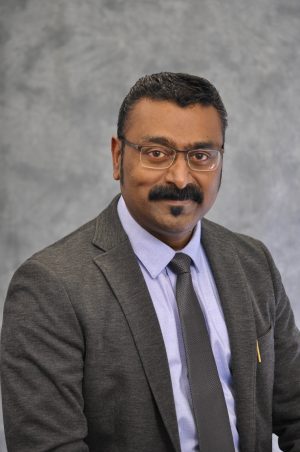 Professor and Director of Infection Control and Safety, Sanjay Chand M.D., was the plenary speaker for West Virginia's Academy of General Dentistry's Annual Conference in Charleston, W. Va. and Midwest Dental's Annual Conference in Chicago in April. At each event, he spoke of the current opioid crisis in the United States and presented an update on current guidelines for opioid prescribing in the dental practice. He also presented the pharmacology of commonly used drugs in the dental practice. More than 200 oral health professionals attended each conference.