Everyday, there are special achievements and newsworthy headlines happening at the School of Dentistry. In effort to give proper acknowledgement and share these successes, please tune in for the monthly Dean's High 5 as we acknowledge those responsible for the top 5 stories happening at Detroit Mercy Dental.
Congratulations on your hard work – you make Detroit Mercy the place to lead and learn.
Prof. Carolynn Zeitz makes her mark on the profession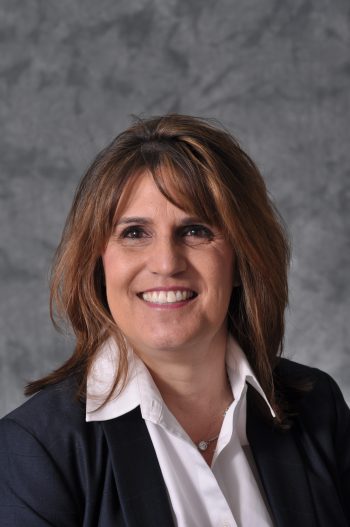 Carolynn Zeitz, R.D.H. '04, R.D.A. '04, M.A. '12, clinical associate professor was elected president-elect of the American Academy of Dental Hygiene (AADH) for a two-year term, 2018-2020, in August. She will continue as president for two additional years through 2022. Additionally, she authored the chapter, "The Pediatric Patient," in the Esther M. Wilkin's textbook Clinical Practice of the Dental Hygienist, 13th edition to be released in 2020; she previously authored the same chapter in 12th edition in 2016. These accomplishments are well-earned, and we are proud to be among her passion and expertise.
Dr. Thompson attends collaborative program to promote research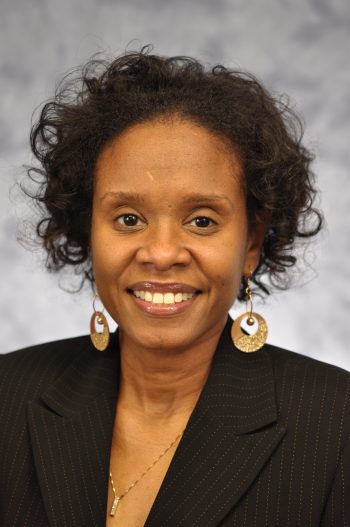 Clinical associate professor, Tamika Thompson, D.D.S., M.S., attended the Osteology Research Academy in Ann Arbor from Sept. 17-20, which focused on "Research Design and Methodology". The course was offered by the collaborative efforts of the Osteology Foundation, Harvard School of Dental Medicine, and University of Michigan School of Dentistry. The aim of the program was to improve research quality, promote young researchers, and clinicians and to foster an interactive research network.
Volunteers represent School of Dentistry at ACCESS Back to School Health Fair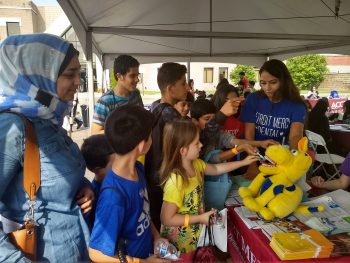 In August at the ACCESS Back to School Health Fair, Tarik Shounia, B.D.S., M.S., D.D.S., clinical assistant professor, AEGD residents, and students of the Arab American Student Dental Group represented the School of Dentistry. At the fair, Detroit Mercy Dental volunteers emphasized the importance of oral health by providing booklets about dental health in English and Arabic, distributing oral health goodie bags, and sharing information about Titans for Teeth Mobile Clinic, which now provides dental services every Friday at ACCESS in Dearborn. Thank you to all those who donated personal time to reaching a community in need.
Detroit Mercy ASDA wins four awards at the Annual District 6 & 7 Meeting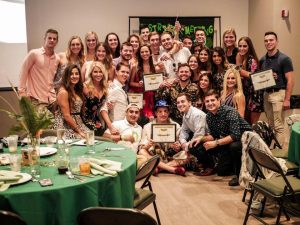 The Detroit Mercy chapter of the American Student Dental Association (ASDA) traveled to Columbus, Ohio, Sept. 14-16 for the annual District 6 & 7 meeting. After a day of learning, the group of future dentists attended to the Gold Onlay Awards Ceremony at the Columbus Zoo. They were recognized with four awards for their efforts including Best Website, Best Newsletter Article, Outreach, and Best Fundraising Initiative. Congratulations to our students who worked hard on each of these initiatives. Your enthusiasm and drive stand out among your peers!
Patients speak highly about experiences with staff, students, and faculty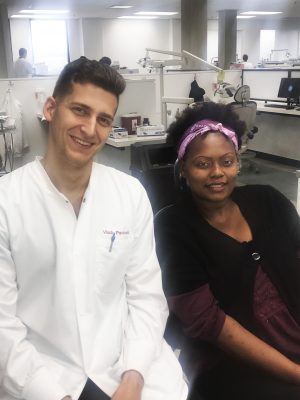 Our clinical success is measured by the happiness of our patients. Since the start of Fall term, there has been an influx of compliments and exceptional feedback from patients. They have spoken to their experiences with accommodating clinical staff, informative conversations with students and faculty, and satisfaction with treatment outcomes. To each of you that provides an attentive, helpful, and positive patient experience, we recognize and appreciate you!