We often talk about the Detroit Mercy Dental educational experience; what to expect, what makes us different from other dental schools, and what makes us unique based on our location in Detroit.
But for students, Detroit is also a playground for leisure and fun.  Third-year dental student, Monica Garay, recently won the Detroit Mercy ASDA chapter award for Best Newsletter Article with "The Detroit Dental Life."  Here is her take on learning and living in Detroit: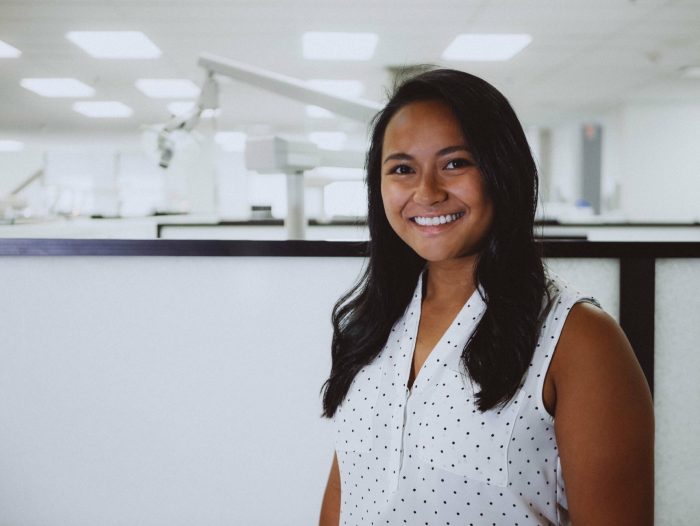 ______________________________________________________________
The Detroit Dental Life
What is Detroit? What is it like to attend dental school in Detroit? A typical day of a dental student in Detroit is unlike any other experience. Many people that are unfamiliar with Detroit often see it as a city that may perhaps be unsafe and unkempt. However, the city is growing with new business, activity, and more and more people trying to a get a taste of the renaissance of Detroit.
Having the pleasure to attend the University Of Detroit Mercy School Of Dentistry is an experience in itself. D1 and D2 years are focused on mastering hand skills, brushing up on sciences, and dipping one's toes in some treatment planning. Third and fourth years are able to try their hands at treating patients in the clinic. Planning and doing treatment on the community of Detroit allows us to see cases that you may never see outside in private or corporate practice. Detroit Mercy also prides itself in the outreach that we do to the city of Detroit like participating in a Men's Health event screening for oral cancer, doing multiple OHI events in the schools of Detroit, and many more.
When we finish our long days at school, we still gather the energy to explore all the things that the city has to offer. First, let's start with the views. Detroit is situated on the Detroit River allowing us opportunities of boating or even just running along the Riverwalk taking in the views of the river and the Ambassador Bridge. Detroit also has some of the best restaurants that caters to people of all palates. You can catch a good sandwich at Corktown's Mudgies, some awesome sushi at Maru Sushi, delicious Ramen at Johnny Noodle King, some awesome BBQ at Slow's, and much much more. The nightlife in Detroit is also great. There is something for everyone. You can listen to some great tunes at one of the different music festival in Detroit like MoPop and the Movement Festival. You can also do something active like axe throwing or fowling.  Similarly, Detroit has many bars that you can dance at while grabbing a drink or two.
Attending Detroit Mercy has allowed us to learn so much clinically while still enjoying an up and coming city.