To Vaccinate or Not to Vaccinate: How HPV is Affecting Treatment of Oral and Oropharyngeal Cancer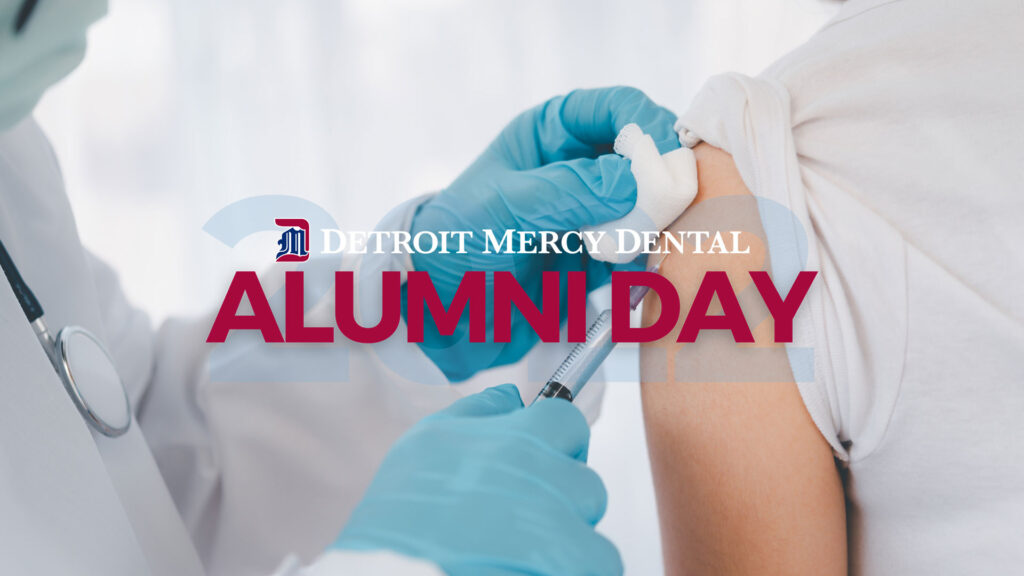 Thursday, May 12
8:15 a.m. – 2 p.m.
The Dearborn Inn
Dearborn, Mich.
5 CEUs
We hope to see you at the Detroit Mercy Dental Alumni Day 2022 at The Dearborn Inn. This event always proves to be one of the year's highlights, so mark your calendars for Thursday, May 12 and gather your friends for what is sure to be a great day!
Top 5 reasons to attend Alumni Day:
1. See your peers: Network, connect and high-five your classmates — in real life.
2. Re-stock your trinkets: Schmooze with vendors and peruse the latest gadgets — then grab some of the industry's most fantastic trinkets.
3. Experience some history: Delight your senses at the historical Dearborn Inn by taking in the sights of their beautiful 23 acres of lush landscape. Then enjoy their award-winning fare at our Celebration Lunch, where we get to celebrate YOU!
4. Get up to date on our latest research: Hear about the research conducted by Detroit Mercy's faculty, staff and students by viewing poster presentations.
5. Learn from an expert: This year's featured continuing education course is titled To Vaccinate or Not to Vaccinate: How HPV is Affecting Treatment of Oral and Oropharyngeal Cancerand is presented by alumnus Carlos A. Ramirez, M.D., D.D.S. '05. The course will discuss HPV vaccine-related controversy and the dental practitioner's role in the discussion.
Continuing Education, Networking, Research Presentations, Vendors and MORE!