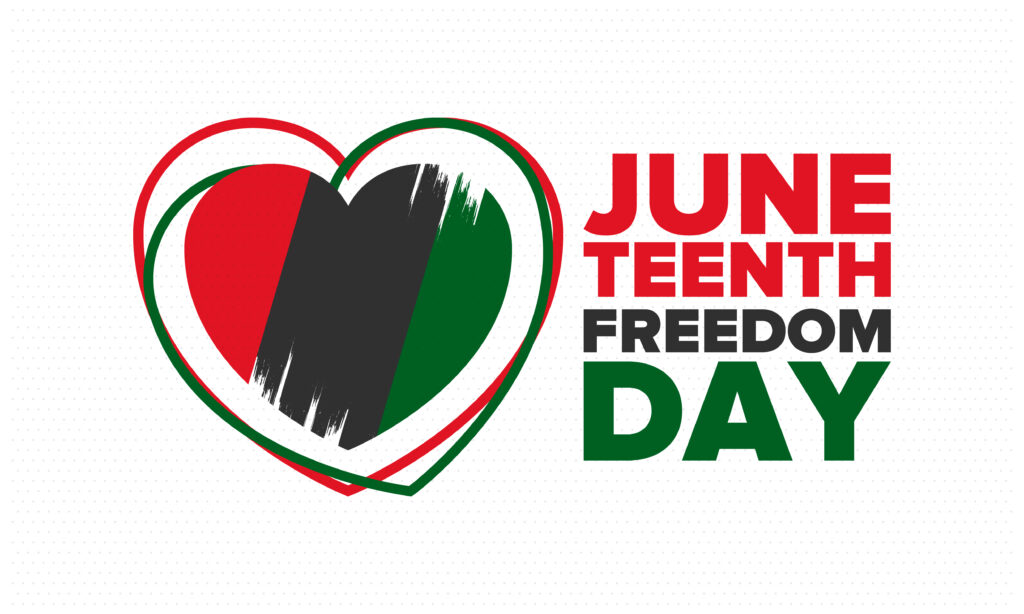 The University of Detroit Mercy School of Dentistry gathers in solidarity with our Black students, faculty, staff, administrators, and community as we celebrate Juneteenth, a holiday observed each year on June 19 to mark the official end of slavery in the United States.
Although the struggles that African American's confront are far from over, we still collectively celebrate today and encourage each of you to take some time to understand the history of Juneteenth.
For 19 minutes, starting at 6 p.m., we encourage you to reflect and observe in your own way. As we each set aside this time, let us collectively remember the oppression and fear endured by enslaved Black Americans. Below are examples of how you can honor and reflect:
Participating in silent prayer, meditation or reflection
Reading a verse, scripture or other texts that evoke ideas of freedom and empowerment
Listening or singing songs that are meaningful, uplifting and healing
Journaling thoughts on how slavery and the end of slavery has impacted you or someone you know
Writing a poem, song or creating art that channels your energy and desire for true freedom and healing
Talking to someone about the impacts of slavery and the ongoing struggles of Black Americans
Reading and reflecting on a historical text that deals with Juneteenth, an aspect of slavery or the end of slavery
Joining the Sisters of Mercy of the Americas Digital March: "Mass Poor People's Assembly and Moral March on Washington." (link here)
Joining other solidarity gatherings, either virtually or in your community (with safety precautions)
With the current climate of racial injustices being brought to light in this country, there is no shortage of articles, videos, training, seminars and books designed to provide education on the topic. Additionally, the School of Dentistry has a jewel in our Director of Diversity and Inclusion, Mr. Melvin Lunkins. If you have questions or would like additional information, you can contact him directly at lunkinms@udmercy.edu
Instead of providing you with a lesson on Juneteenth, we offer the sources below for opportunities for education, celebration, and understanding.
Let us continue to learn, grow and change together!