With a complete week full of fun and informative programming, the School of Dentistry welcomed the Dental Class of 2023.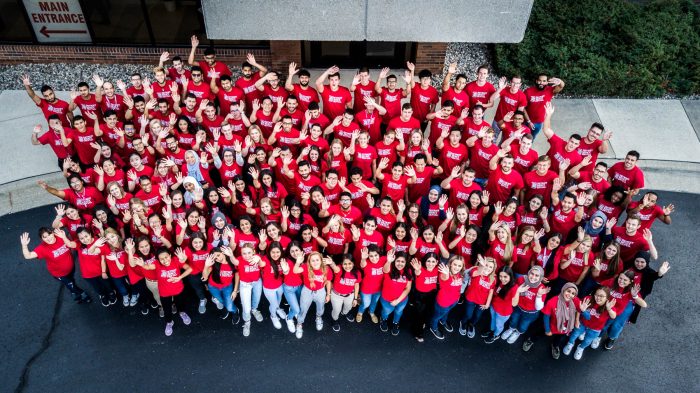 From August 12-16, new dental students were introduced to curriculum, administrators, and resources to help them throughout their education.
They particularly enjoyed a session with Health & Wellness Coordinator, Bailey Anderson who led the group in a mini meditation, shared the many mental resources available to students and created time for them to write a letter of gratitude to someone for supporting them.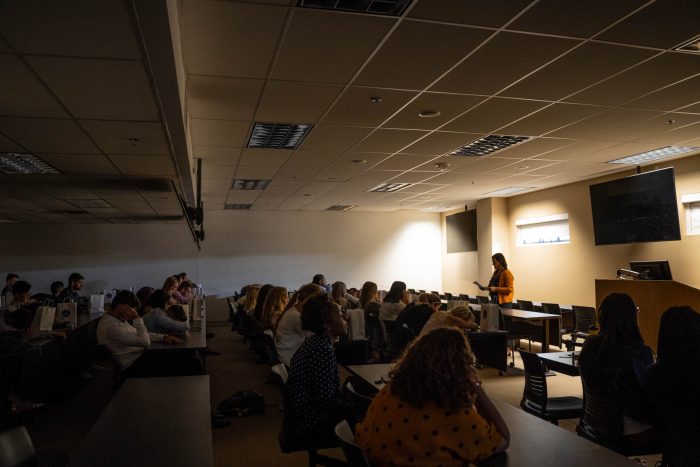 The Class of 2023's attended their first session of the first-year seminar course, Dental 101, checked into the simulation lab and heard from special guest speaker, Aaron Foley, Chief Storyteller of Detroit.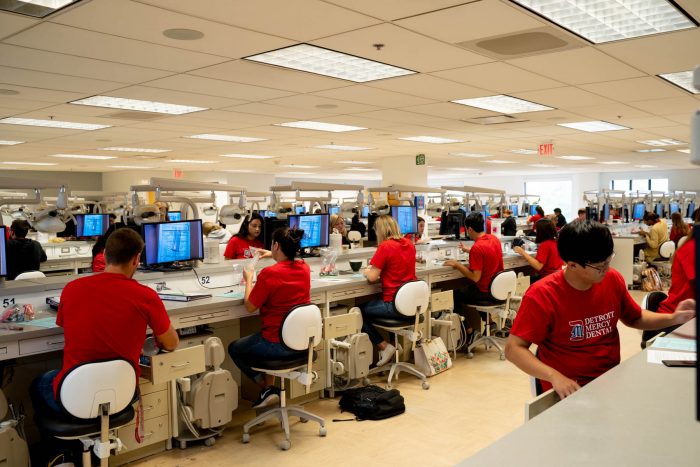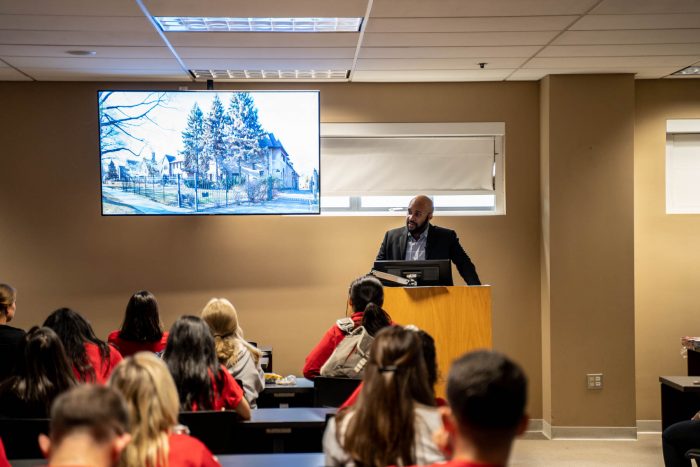 Throughout the week, the group also got to know classmates better, as well as those from other classes. Second, third and fourth-year dental students participated in a panel discussion so the new cohort could ask important, curious questions and receive honest answers from those who were further along in their education.
During the evenings, the new class enjoyed social activities together. One event included an outdoor, twilight Dinner with the Dean at our Corktown Campus. Another night, students played outdoor games, ate and drank at Bookie's Bar & Grille, as they overlooked the Detroit skyline; many thanks to the Michigan Dental Association for sponsoring the event.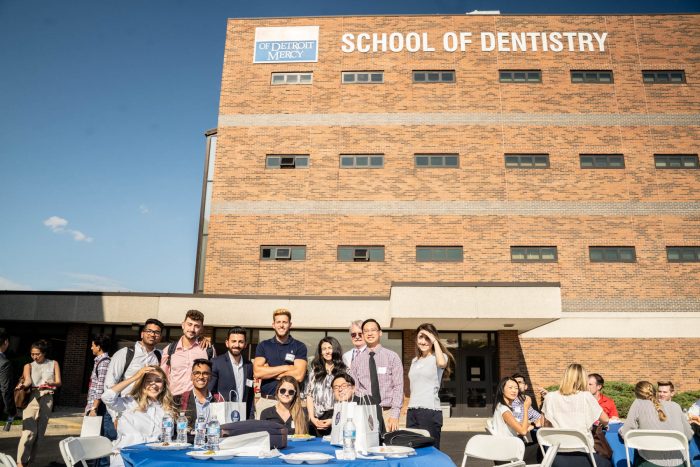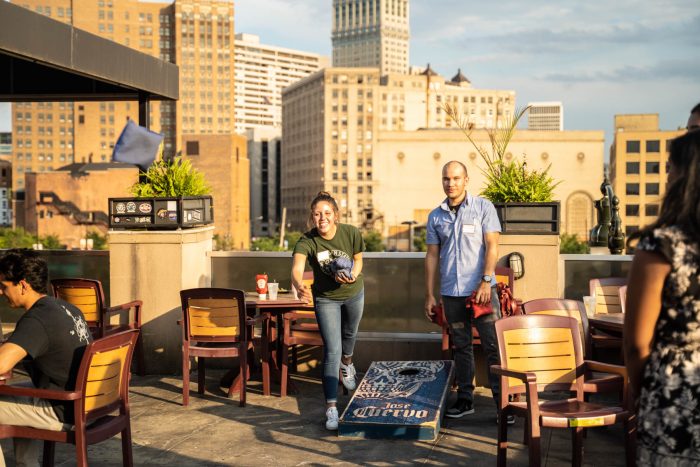 The following weekend, the new students celebrated their entry into the profession with the annual White Coat Ceremony; afterwards, students shared their new school with family and friends.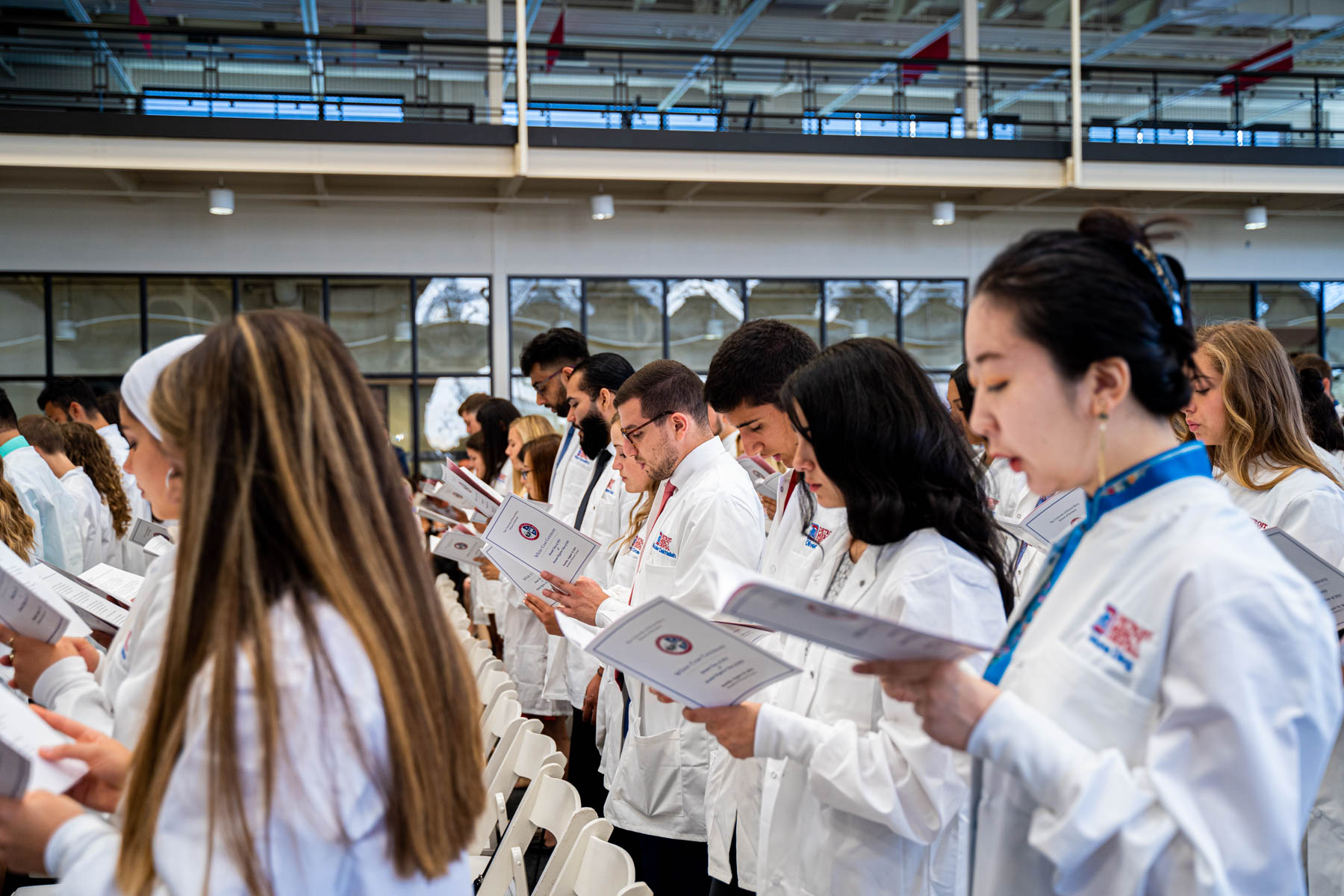 Congratulations to the Dental Class of 2023!  We look forward to watching you grow and succeed throughout the next four years!
For more photos, visit our Facebook page.