Everyday, there are special achievements and newsworthy headlines happening at the School of Dentistry. In effort to give proper acknowledgement and share these successes, please tune in for the monthly Dean's High 5 as we acknowledge those responsible for the top five stories happening at Detroit Mercy Dental.
Congratulations on your hard work – you make Detroit Mercy the place to lead and learn.
School of Dentistry welcomes new classes to the profession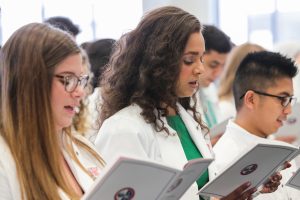 The newest classes of dental and dental hygiene students were welcomed to the profession on Sunday, Aug. 18 at the 2019 White Coat Ceremony. This year, Dean Ameritus H. Robert Steiman D.D.S.'73, M.S.'79, Ph.D., delivered the keynote address and John Dinka D.D.S. '86, vice-president of the Alumni Board, led the recitation of the professional oath. It was a wonderful celebration for students, and their families and friends. For a full album of photos from White Coat Ceremony, visit us on Facebook.
Faculty and student volunteers attend multiple summer health fairs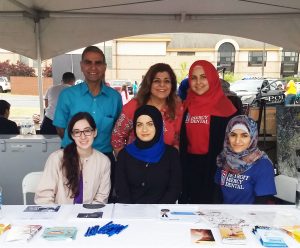 Throughout August, Profs. Tarik Shounia and Lyla Shounia and several dental student volunteers participated in three health fairs: Back to School Health Fair at ACCESS, Dream Street Fair, and Mother of God Chaldean Church. At each fair, volunteers emphasized the importance of oral health by providing brochures in English and Arabic, as well as distributing oral health goodie bags and sharing information on Titans for Teeth Mobile Clinic. At the Dream Street Fair, in partnership with Huda Clinic, faculty and student volunteers provided screenings for children and adults.
Division of Graduate Endodontics learns from endodontic expert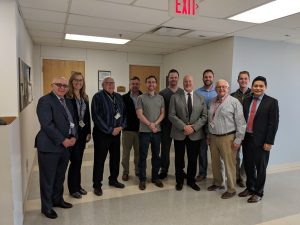 The division of Graduate Endodontics welcomed Dr. Stephen Niemczyk, diplomate of the American Board of Endodontics, to guest lecture faculty and residents. He is the former director of Endodontic Microsurgery at Harvard University in Boston and Albert Einstein Medical Center in Philadelphia, Pa. His presentation was titled "Apical Microsurgery: The Cutting Edge of Current Concepts." Niemczyk spoke about Virtual Microsurgery planning with the aid of Cone Beam Computed Tomography (CBCT) and all aspects of apical microsurgery including new innovations in technology and instrumentation.
Detroit Mercy well-represented at endodontic symposium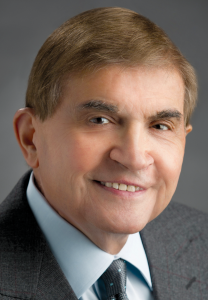 On June 14, graduate endodontic residents presented research findings at the Ralph F. Sommer Endodontic Symposium in Troy, Mich. The symposium was organized in part by adjunct professor, George Goodis, D.D.S., M.S. (photographed), who served as symposium chair. Featured speakers included Dr. Charles Goodis, founder and CEO of EdgeEndo, Dr. Stephen Buchanan, CEO of Dental Engineering Laboratories, and Dr. George Bogen, professor, University of Queensland, Australia.
SNDA's annual Oral Cancer Walk is soon approaching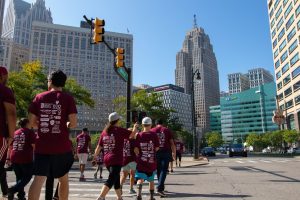 SNDA invites you to help raise awareness for early cancer detection at their annual Oral Cancer Walk! The fundraiser for the Oral Cancer Biopsy fund includes a health fair preceding the walk. The fair will provide the Detroit community with free oral cancer screenings, health screenings, flu shots, toothbrushes and more! Taking place on Sept. 14, the fair will be from 9 a.m.-1 p.m. at the Riverfront campus with the walk throughout Detroit to immediately follow. Walk registration, which includes a t-shirt, is $25 for faculty and staff, $20 for students, and $10 for children under 12. For more information and to register, click here.