On Friday, March 31, alumni spanning generations joined together at the Inn at St. John's for a day of learning, networking, and information about today's Detroit Mercy Dental.  Attendees enjoyed catching-up with one another and recalling memories of years past.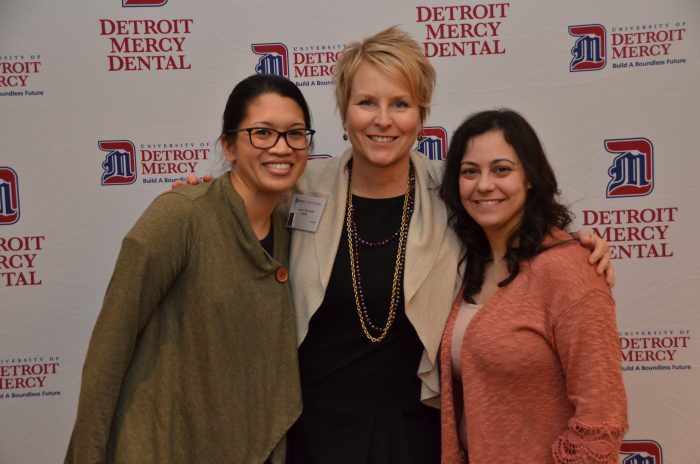 Throughout the day, a consultative continuing education course was provided by Zingerman's, "The Art of Giving Great Service," encouraging group discussion and cross-learning.  Attendees also browsed a vendor show, boards of their research presented by current students and faculty, and shopped Detroit Mercy Dental apparel.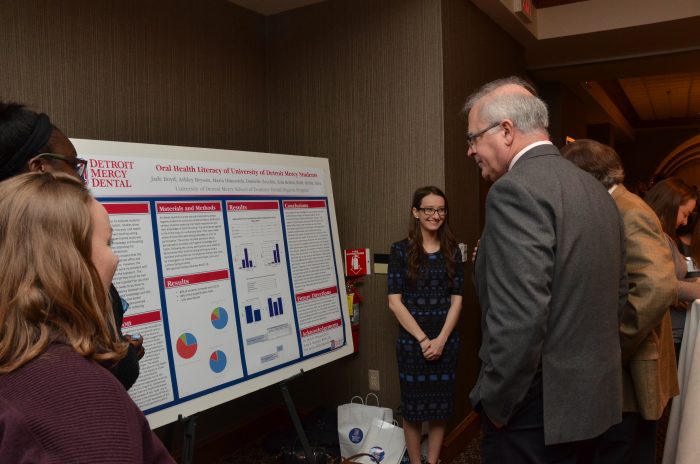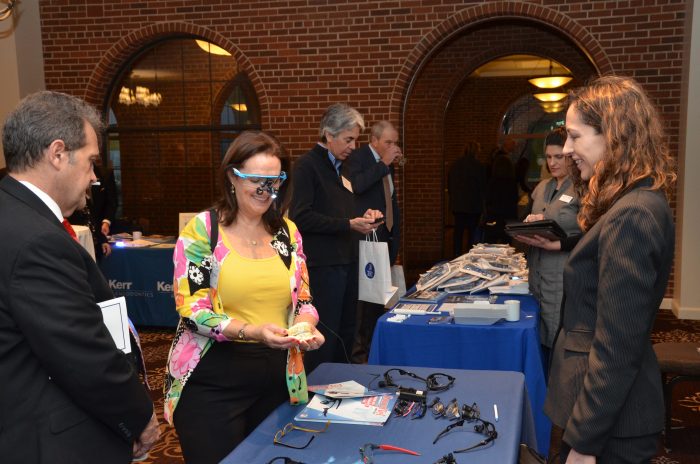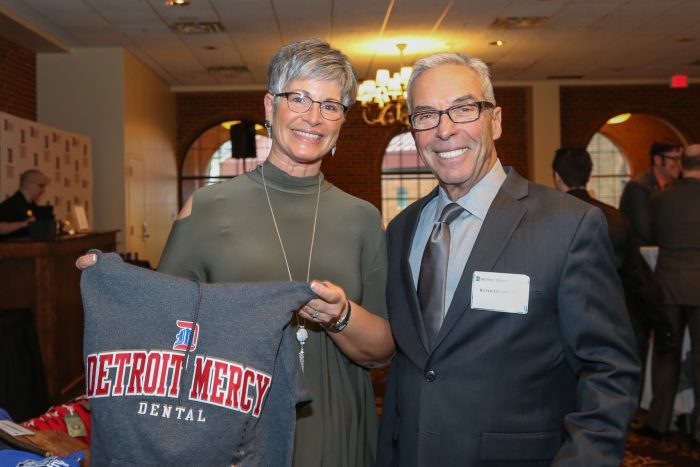 For the second consecutive year, a student panel provided insight into the current educational experience as they answered questions posed by alumni attendees.  SoD alumni appreciated the opportunity to speak with current dental and dental hygiene students about day-to-day learning and life at Detroit Mercy Dental.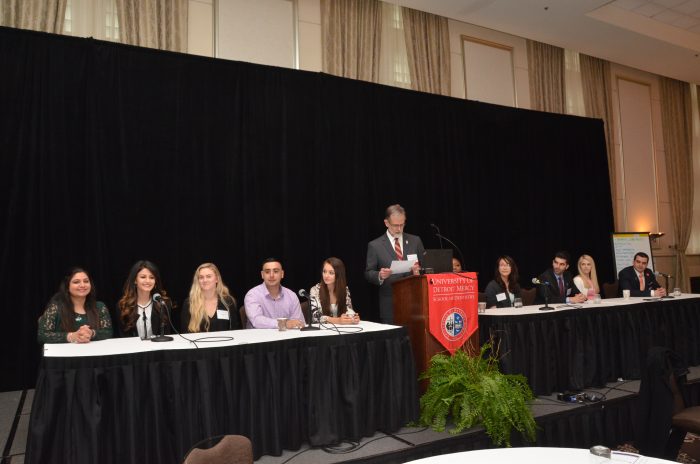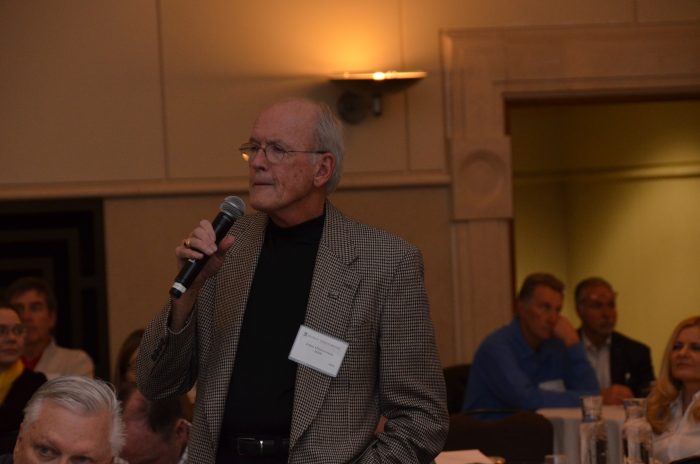 Daytime events were followed by a networking Dean's Reception where colleagues and classmates mingled over delicious appetizers and beverages.  The itinerary segued into class reunions and the OKU induction Ceremony.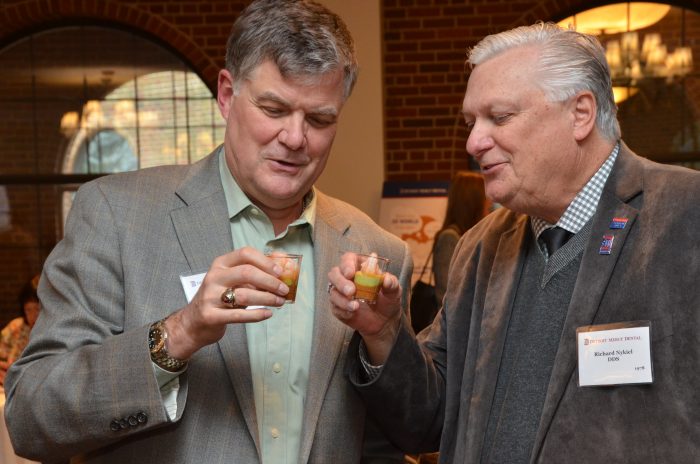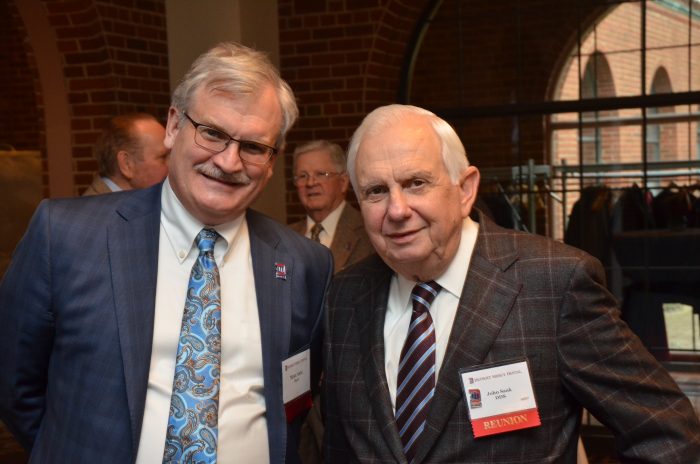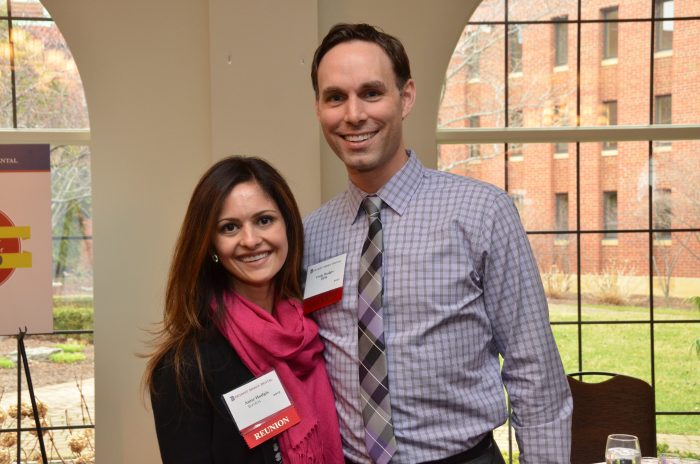 Class Reunions were held for graduation years ending in "2" or "7," as well as the Omicron Kappa Upsilon (OKU) induction ceremony.  Classmates exchanged stories from their time in dental school, reliving the good 'ol days.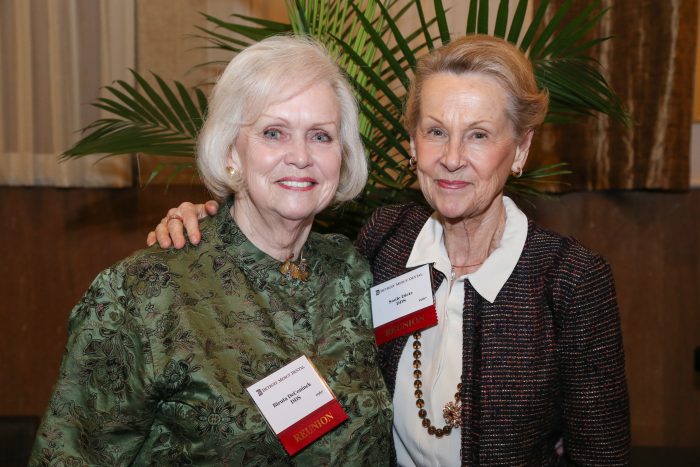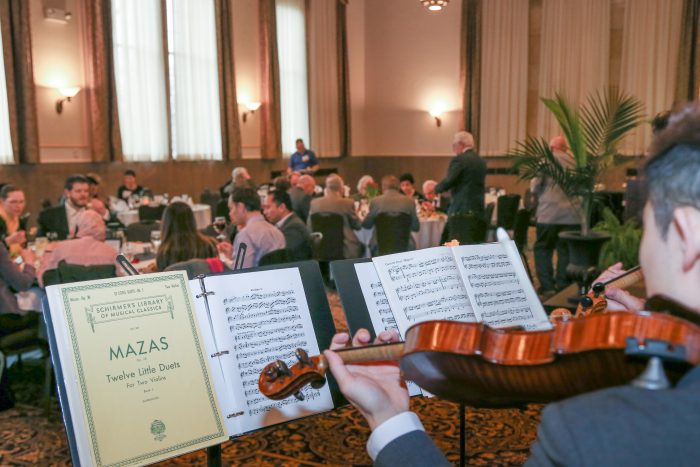 The OKU induction ceremony simultaneously took place as graduating dental students were inducted into the prestigious honors society.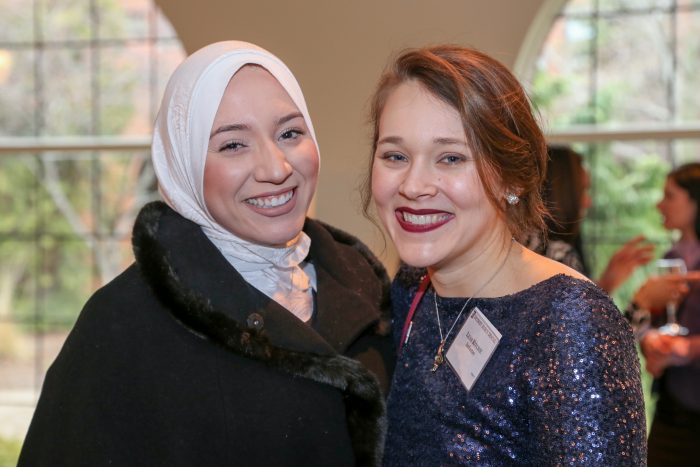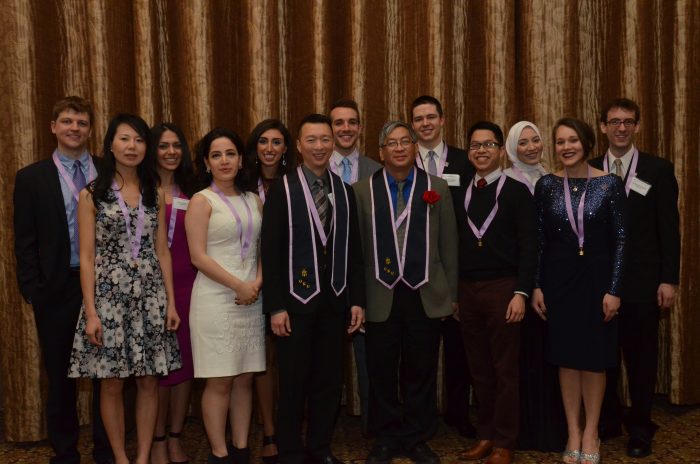 It is always a joy to visit with our alumni! Alumni Day was full of enlightenment, reminiscing, and big smiles.  We are already looking forward to next year's event, which will be on Friday, April 13, 2018!