Everyday, there are special achievements and newsworthy headlines happening at the School of Dentistry. In an effort to give proper acknowledgment and share these successes, please tune in for the monthly Dean's High 5 as we acknowledge those responsible for the top five stories happening at Detroit Mercy Dental.
Congratulations on your hard work – you make Detroit Mercy the place to lead and learn.
---
Dean Kathi Shepherd receives the Michigan Dental Hygienists' Association Frances Shook Award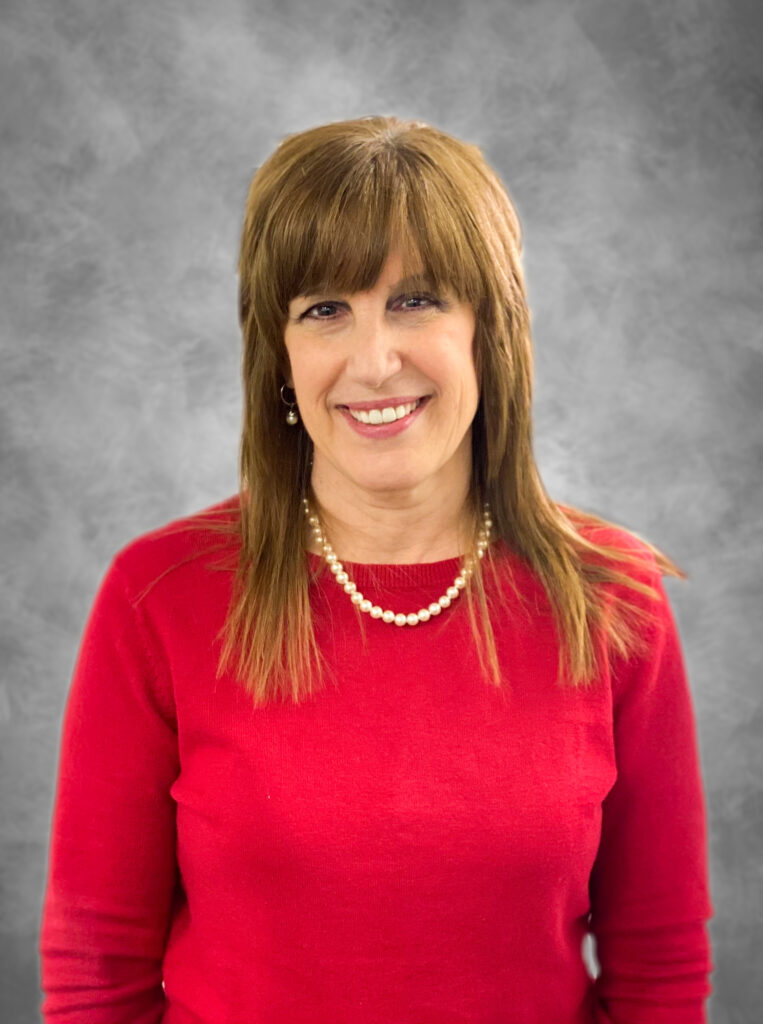 Congratulations to Assistant Dean of Educational Development and Assessment Kathi Shepherd, who was awarded the Michigan Dental Hygienists' Association (MDHA) Frances Shook Award. This prestigious award is presented to a professional who emulates the qualities and attributes of Frances Shook, former president of MDHA, and has significantly contributed to the dental hygiene profession.
Shepherd is active in professional associations, including the American Dental Hygienists' Association, MDHA and the Greater Detroit District Dental Hygienists' Society as a leader, facilitator and advocate. She is a sought-after continuing education speaker because of her expertise, benefiting clinicians throughout the state and region. Shepherd's passion and dedication to her students, colleagues, alumni and peers made her deserving of the recognition as a recipient of the Frances Shook Award.

Congratulations
---
Elizebeth Pitts inducted as new president of Michigan Dental Hygienists' Association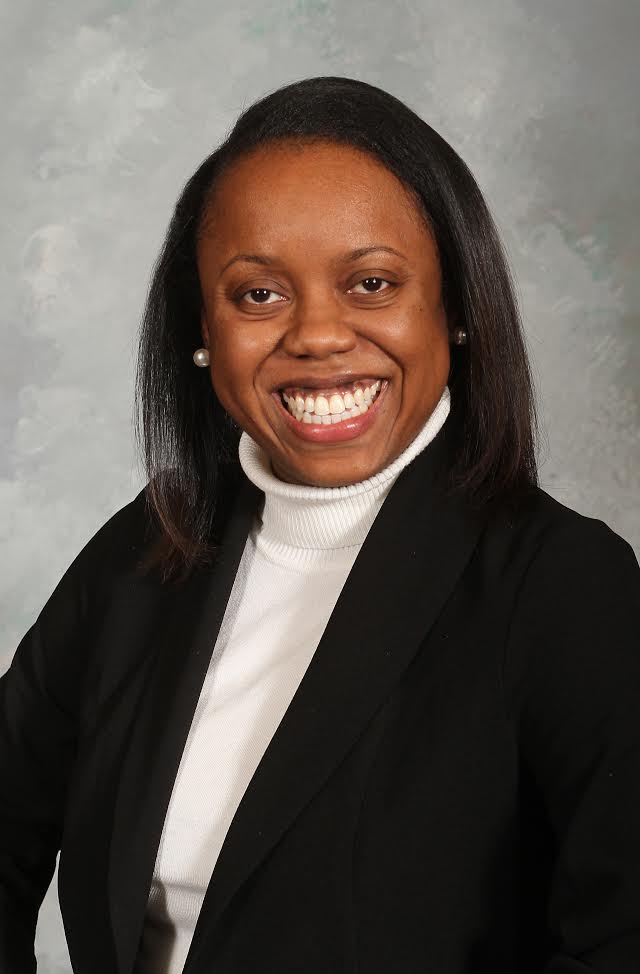 Congratulations to Affiliate Clinical Instructor Elizabeth Pitts who has been inducted as the new president of Michigan Dental Hygienists' Association (MDHA). Pitts is a 2007 graduate from Howard University where she received a Bachelor of Science in Biology. She later graduated from the University of Michigan earning a Bachelor of Science and a Master of Science in Dental Hygiene in 2012 and 2017, respectively. Pitts began her career as a clinical research dental hygienist working at the Michigan Center for Oral Health Research (MCOHR). MCOHR was established as a clinical research facility centered on patient care with a mission to improve oral, dental, and craniofacial health. She also worked as a public health dental hygienist, practicing under Public Act 161 to perform dental hygiene preventive and therapeutic services in access to care shortage areas.
---
Aman Gupta and Ana Janic present at the Midwest Microbial Pathogensis Conference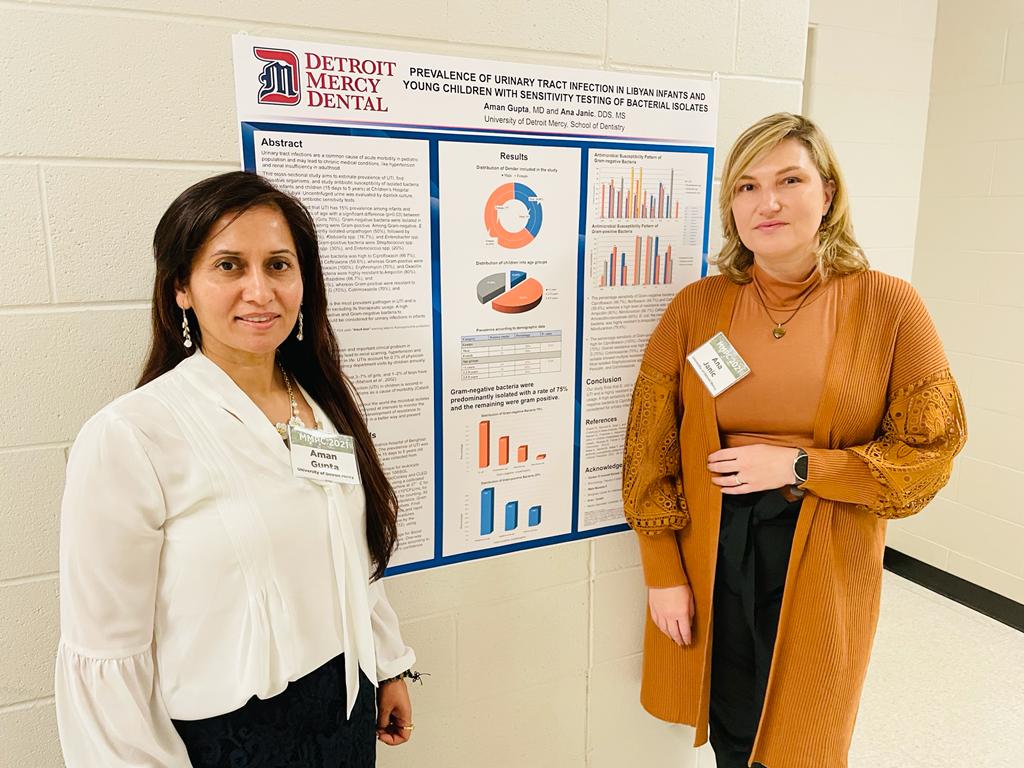 Assistant Professor Aman Gupta and Clinical Assistant Professor Ana Janic presented at the 27th Annual Midwest Microbial Pathogensis Conference (MMPC). Gupta and Janic's poster presentation was titled "Prevalence of Urinary Tract Infection in Libyan Infants and Young Children with Sensitivity Testing of Bacterial Isolates."
Hosted by Michigan State University, the MMPC provides an interactive and engaging scientific forum for investigators to present their work and establish collaborations. MMPC fosters networking between institutions across the Midwest and provides great opportunities for students, fellows and faculty alike to make important new contacts.
Congratulations on a successful presentation.
---
Divesh Byrappagari inducted into the International College of Dentists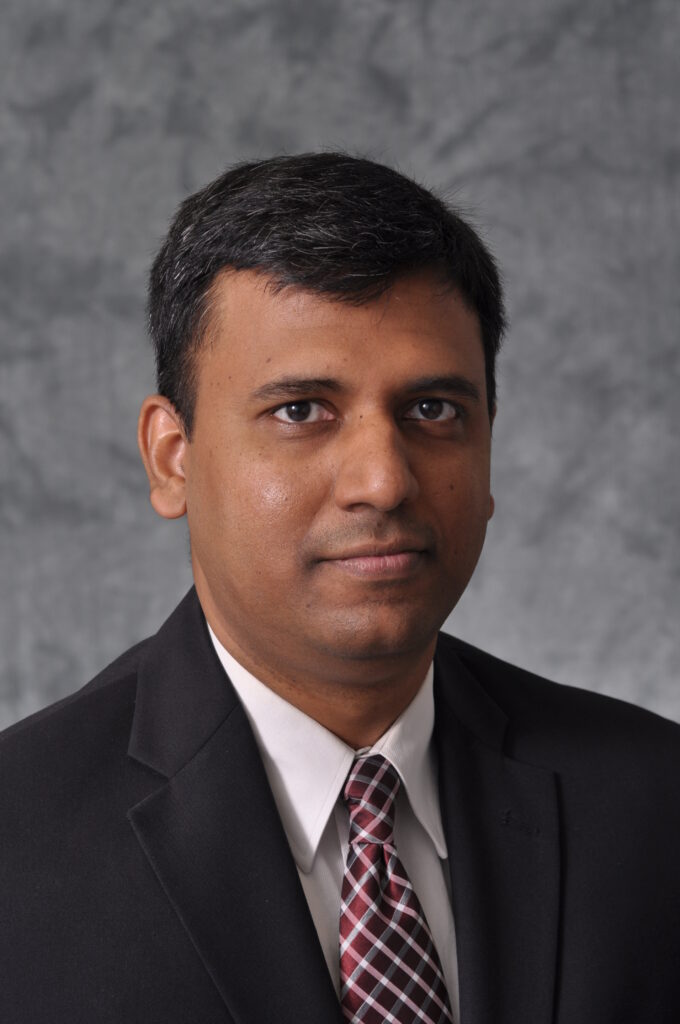 Congratulations to Associate Professor Divesh Byrappagari who has been inducted as a fellow into the International College of Dentists (ICD). The International College of Dentists is the Preeminent Global Dental Honor Society recognizing outstanding professional achievement and meritorious service while advocating for humanitarian and educational Initiatives.
---
Christmas and New Year Holiday Hours and Campus Closure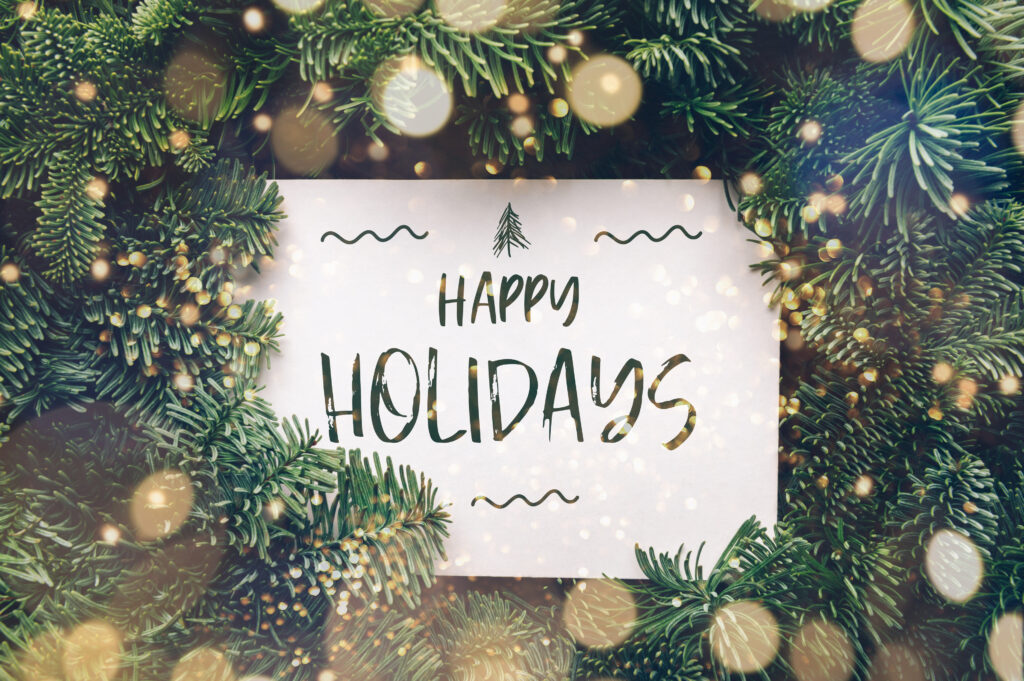 To all Detroit Mercy Dental students, faculty, staff, patients, alumni and administrators, we wish you and your families a very safe and happy holiday season! May this time of year give us all a chance to demonstrate compassion and good service to one another. Merry Christmas and Happy New Year!
In observance of the Christmas and New Year holiday, the Corktown Campus will adhere to the special hours.