On Thursday, October 5, 2017 alumni and friends of Detroit Mercy gathered for the inaugural Women in Dentistry: The Lucy Hobbs Project You Event. Hosted at The Townsend Hotel in Birmingham, 110 attendees felt the camaraderie and support filling the room. It was truly an evening of great success and enlightenment!
Women in Dentistry brought together oral health professionals from across Metro Detroit and fostered important dialogue about the profession, networking opportunity and mentor relationships, and opened the door for continued celebration of, and support for, women in dentistry.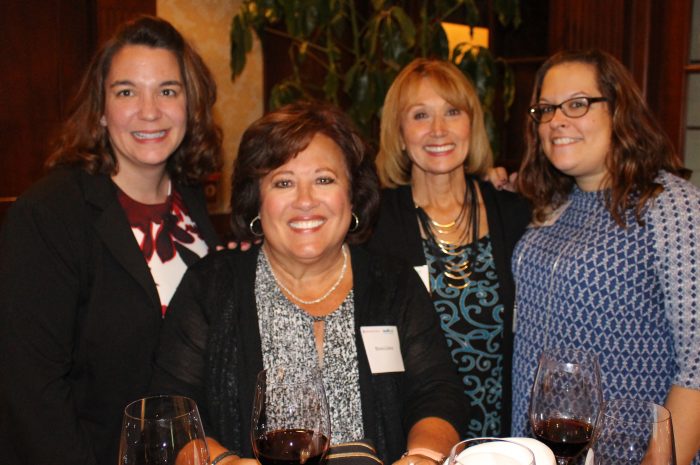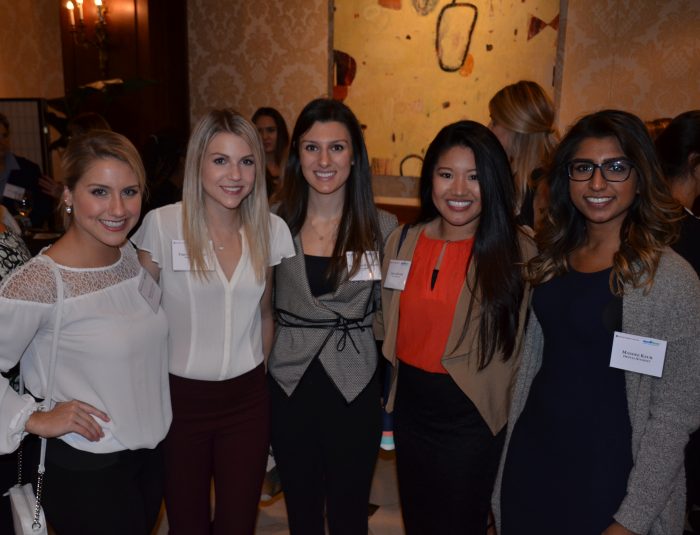 Without the fine alumnae who represented Detroit Mercy, the evening would not have been nearly as special. The event was kicked-off by alumna, Dr. Mary Sue Stonisch '87, who provided the keynote address. She drew inspiration from a variety for her-story makers and segued perfectly into an open forum discussion with a panel of four unique leaders in the dental profession. The panel of alumnae, all with a diverse range of professional perspectives and experiences, touched on tough, but necessary topics, and opened themselves up to candid and encouraging conversation.
Our alumnae panelists were:
The panel was moderated by DS3, Ms. Nicole Christy. Nicole was a great representative of Detroit Mercy Dental and did a fantastic job moderating conversation and transitioning between discussion topics.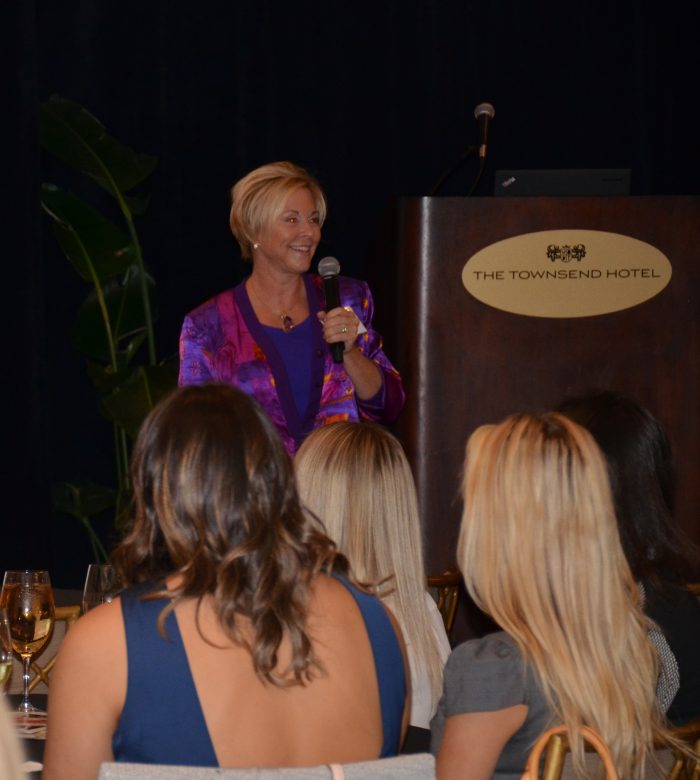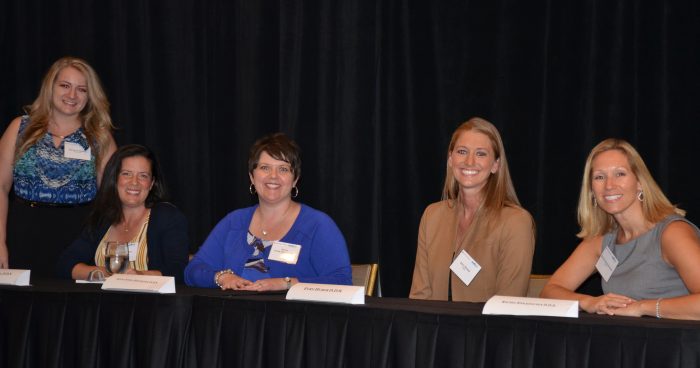 Again, thank you to all who participated and made the evening shine. We look forward to more future women in dentistry events!
This program was truly special for our School and the dental community at large. Many thanks to our co-sponsor, Benco Dental, and all those who helped to make the evening a success – it was the culmination of many individual efforts!
For a full album of images, visit our Facebook.