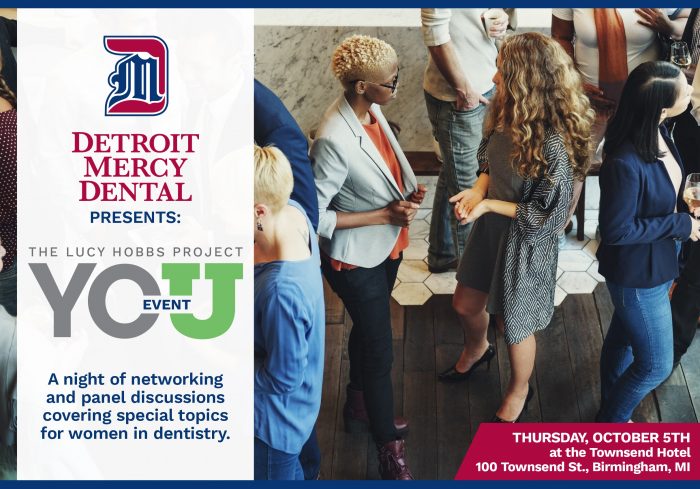 What:
We are excited to announce our upcoming event, "Women in Dentistry – The Lucy Hobbs Project," which is in collaboration with Benco Dental.  Join us for an insightful and enlightening evening as we celebrate women and our profession.
The occasion will begin with cocktails and hors d'oeuvres which will lead in to a keynote presentation by alumna, Mary Sue Stonisch, D.D.S. '87.  Attendees will then hear from a panel of Detroit Mercy alumnae that will discuss a variety of topics unique to women in dentistry.  Our panelists, who range in experience and background, include: Alyssa Cairo, D.D.S. '00, Eryn Huber, D.D.S. '16, Rachel Stockhausen, D.D.S. '02, M.D.S., Alexa Vitek-Hitchcock D.D.S. '04.
The format is an open forum, so we anticipate discuss about a host of topics including work-life balance, practicing with a different professional name, and many other unique challenges women face throughout their careers.  The conversation will be moderated by current third-year dental student, Nicole Christy.
Why:
We created this opportunity to promote open, honest, and important dialogue about special topics that are relatable to today's woman.  This is an exciting event that will not only engage alumnae, students and industry professionals, but connect and empower them.
When:
Thursday, October 5, 2017 from 6:30 p.m. – 9:15 p.m.
Where:
The beautiful Townshend Hotel in Birmingham, Michigan!