On Friday, September 29, Detroit Mercy Dental hosted internationally known, L. Stephen Buchanan D.D.S., to speak to Endodontic Residents and full-time Endodontic faculty from Detroit Mercy and University of Michigan.  Attendees were excited to learn from a ground-breaking leader in endodontic technique and instrumentation, which have now become a standard of practice.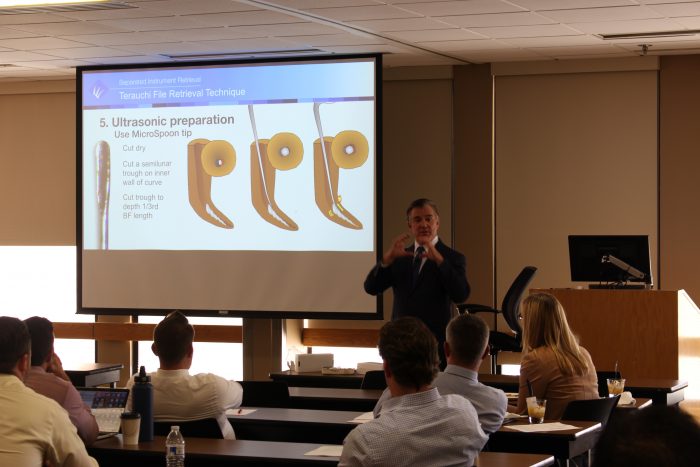 His presentation was interesting and enlightening.  Titled, "The Art of Endodontics: Everything Has Changed Except the Anatomy," a day's worth of information was organized around the following four very practical objectives:
The range of endodontic anatomy and the diagnostic challenges that morphology presents when referring to pain, with emphasis on anatomy and visualization utilizing TrueTooth™ and TrueVision™ technology.
Improving a clinician's understanding of Minimally-Invasive Endodontics (MIE) as it applies to access cavity design and execution, rotary negotiation procedures, shaping objectives and the file geometries that can satisfy that requirement.
The exploration of history, physics, and current state of the endodontic cleaning arts, with special emphasis on MIE principals.
Understand the instrumentation of the Terauchi File Retrieval Kit™ in the retrieval of separated endodontic instruments.
Impressed by Buchanan's knowledge, the full-day special event left attendees eager about the profession and excited to apply new learnings.
"We are grateful for the opportunity to have Dr. Buchanan share his expertise on cutting edge technologies in endodontics. It was a great learning experience for the Endodontic residents." – Dr. Susan Paurazas, director of Graduate Endodontics, clinical associate professor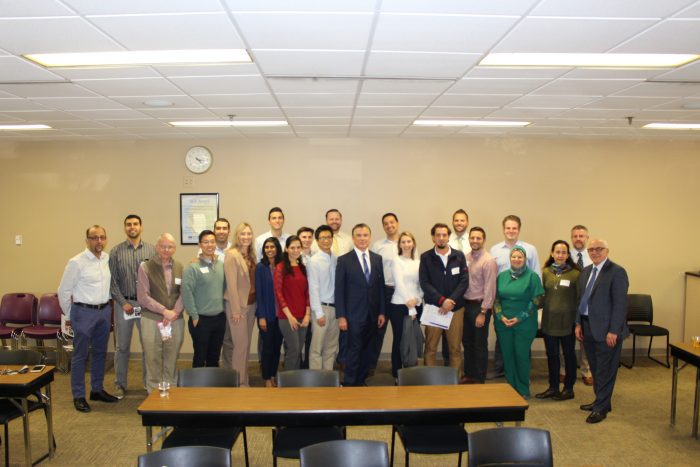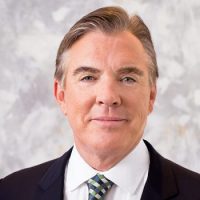 Dr. Buchanan currently serves as an assistant clinical professor at the University of Southern California School of Dentistry and the University of California at Los Angeles School of Dentistry. He also maintains a private practice limited to endodontics and implant surgery in Santa Barbara. 
He began pursuing three-dimensional anatomy research early in his career. In 1986, he became the first person in dentistry to use micro-computed tomography technology to show the intricacies of root structure. In 1989, he established Dental Education Laboratories and subsequently built a state-of-the-art teaching laboratory devoted to hands-on endodontic instruction where he continues to teach. Through Dental Education Laboratories, he has lectured, conducted participation courses around the world, published numerous articles, and produced the award-winning video series The Art of Endodontics. In addition to his activities as an educator and practicing clinician, he holds a number of patents for dental instruments and techniques. Most notably, he was the first to introduce variable-tapered instruments for use in endodontic therapy and pioneered a system-based approach to treating root canals.