On February 3, 2017, Dr. Gary Jeffers (second from left), director of Dental Admissions, with fellow American Dental Association (ADA) Foundation Board members and staff, and Henry Schein, Inc. executives, traveled to New York City for the NASDAQ bell ringing ceremony. This event was in honor of the 15th Anniversary of the ADA's Give Kids a Smile (GKAS) program!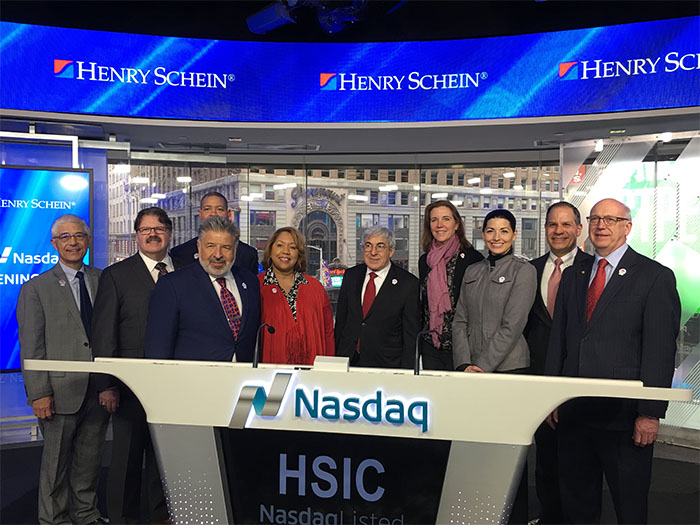 GKAS is celebrated nationally on the first Friday of each February, and with events taking place throughout the year.  Every year, there are more than 1,300 GKAS events nationwide.  Since 2003, 5.5 million under-served children have received free oral health screenings, education, and treatment through GKAS; more than 420,000 volunteers have contributed to the success of this movement.
Detroit Mercy Dental will kick-off the GKAS series of year-round events on Friday, February 24, 2017.