As we continue to celebrate National Children's Dental Health Month, today, we take a closer look inside one of our dental hygiene program's service learning rotations, the Shield a Smile Sealant Program.  This community-based educational experience is a mutually beneficial opportunity for both our dental hygiene students, as well as the underserved youth it reaches.
The Shield a Smile Sealant Program is a mobile program that travels throughout the Detroit area to 12 partner sites where dental hygiene students provide preventive services, under the supervision of licensed dental hygiene faculty, to children and adolescents grades k-12. The mobile equipment is easily transportable; we set-up our dental-units in schools, churches, and community centers. Dental hygiene students provide cleanings, sealants, screenings, and fluoride treatments to children with limited access to dental care.
Children requiring further restorative services are referred to the Corktown Clinic.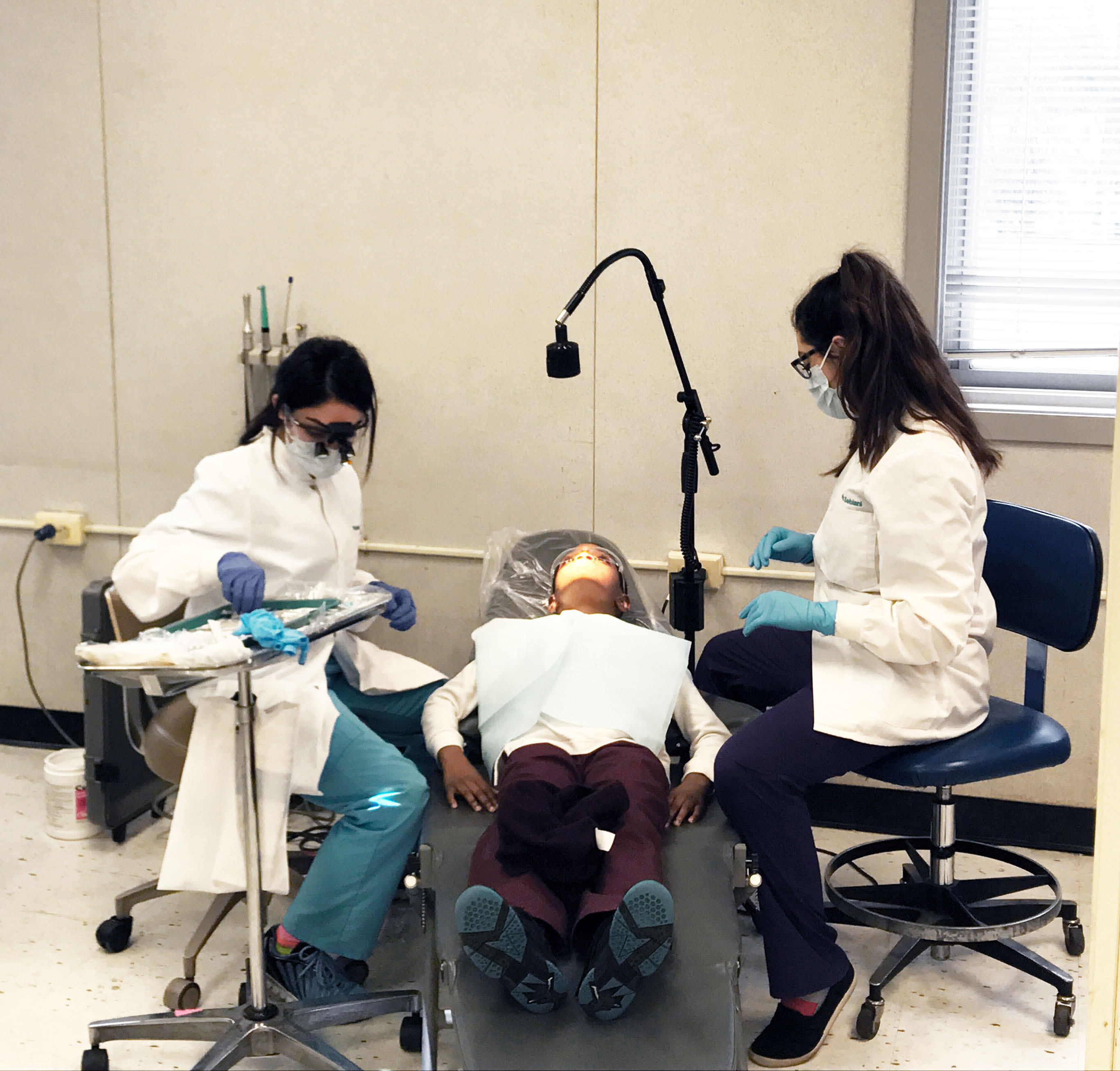 In addition to preventive services, dental hygiene students provide oral health education to children.  Dynamic and interactive information stations help children to learn about nutrition, proper brushing and flossing habits, and sealants.  Using puppets, activity boards, interactive games and videos, each child receives information appropriate to his/her respective age level.  Oral health kits are provided to the all children at the partnering location, regardless if the child has been seen for treatment.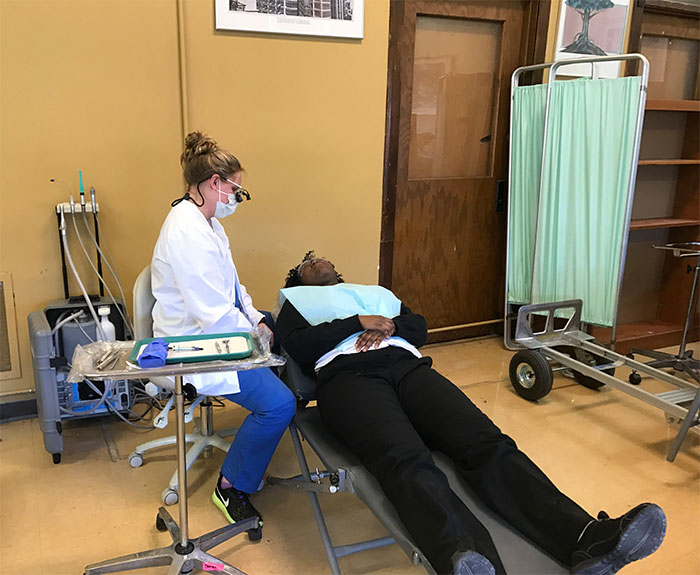 The children seen at our Shield a Smile partner locations are always very excited when the program comes to visit.  Our dental hygiene students make the experienced fun and engaging, and serve as role models as they provide essential services and teach the importance of health and learning!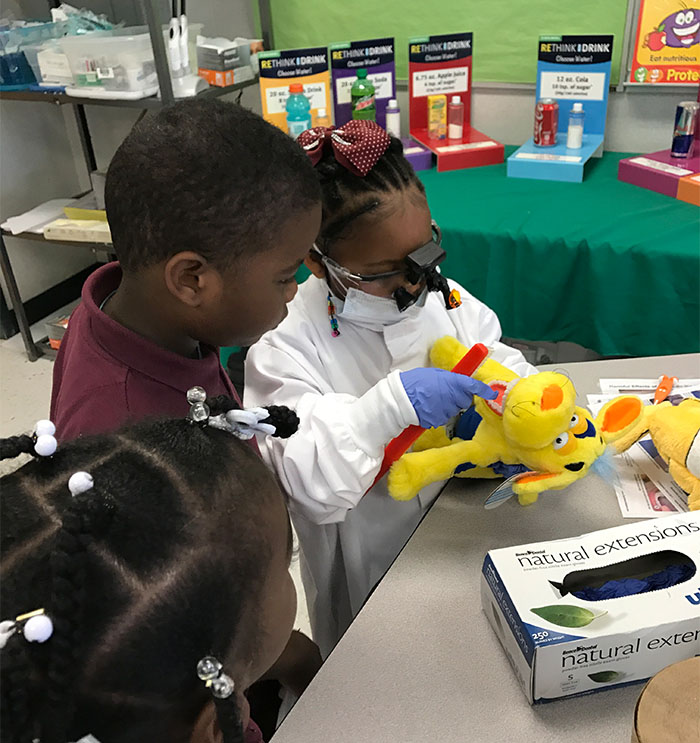 Shield a Smile Sealant Program is funded in part by the Michigan Department of Health and Human Services.  If you are interested developing a partnership with your organization, please contact us.
Learn about our other community-based learning and outreach initiatives on our website.