On August 14, Detroit Mercy Dental kicked off Orientation Week, officially welcoming the Dental Class of 2021.  During the five-days of programming, incoming students embarked upon their dental education by learning about their role as students, as well as get to know each other.
Throughout Orientation Week, the incoming dental students met with staff from various departments at both the School and throughout the University.  They attended sessions with Public Safety, University Ministry, IT, Financial Aid, and the Registrar, to name a few. They learned about student organizations and opportunities for involvement at Detroit Mercy Dental. Students received their laptops, learned their class schedule, learned their way around the building, set up E-Portfolios, and completed their CPR certification. There was also a panel of upperclassmen who answered questions posed by the new first-year students, which was insightful and encouraging as they began their first days of school.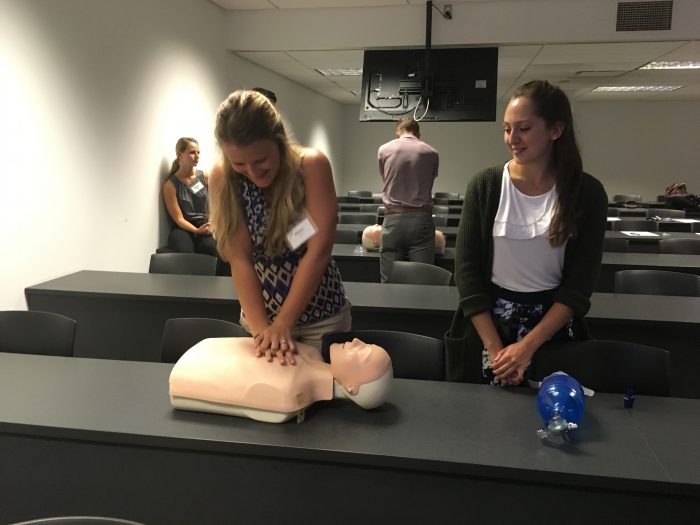 In addition to acquainting students with the University landscape and learning environment they will be part of over the next four years, we also created opportunities for them to begin developing relationships among one another.  One evening, students dined via food trucks right here on-campus; another night, they relaxed on the rooftop at Bookie's Bar & Grill where they mingled with classmates, faculty, and administration. The week was capped with Who's Who at the Zoo, an event sponsored by Alumni Relations intending to connect alumni, incoming students, and their families.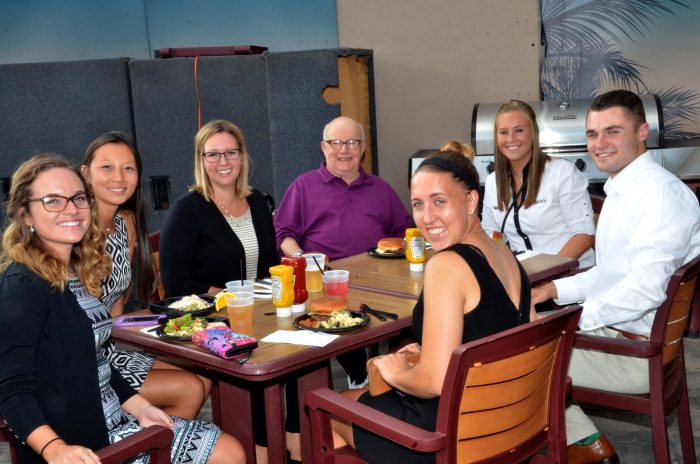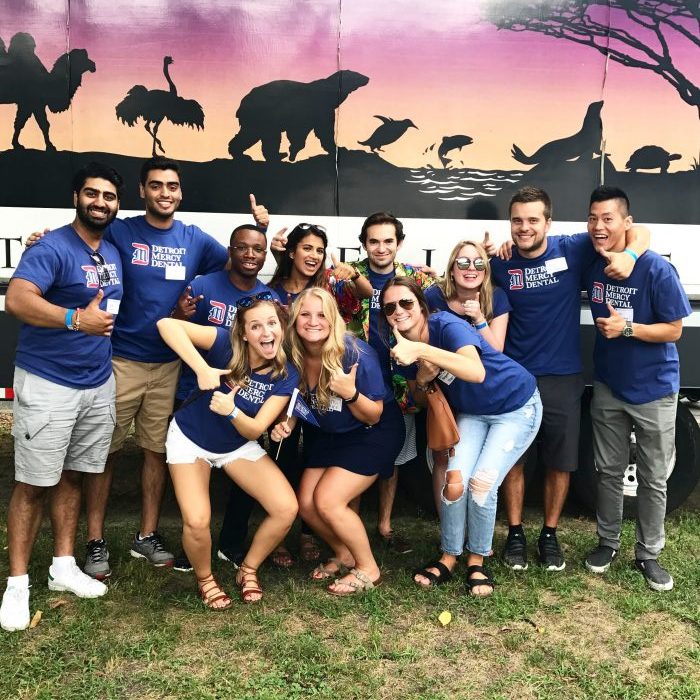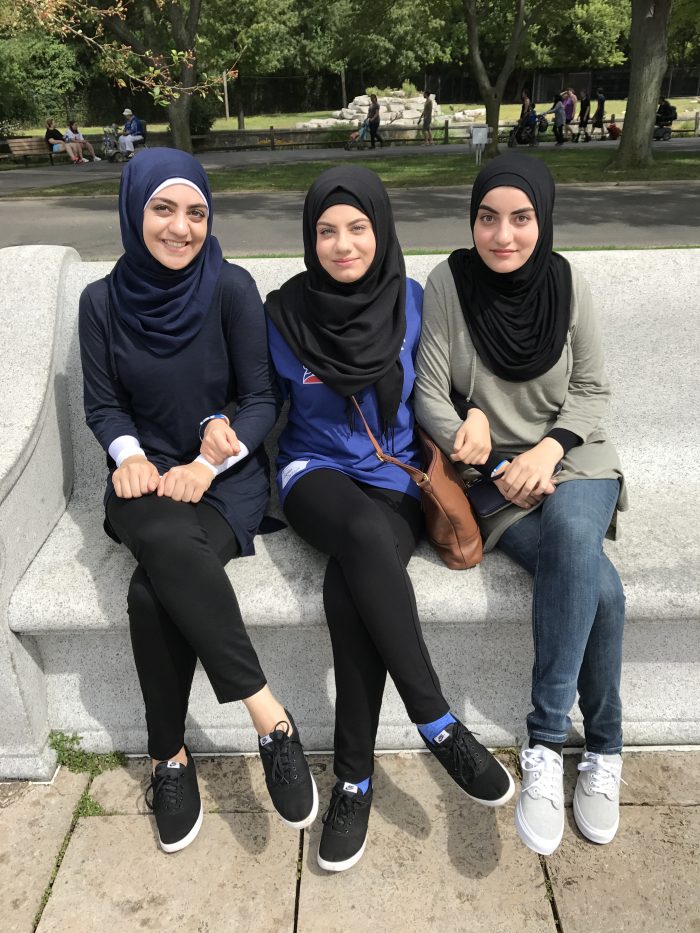 On Sunday, the Dental Hygiene Class of 2019 and Dental Class of 2021 attended the White Coat Ceremony held at the Fitness Center at the McNichols campus. This year, Dr. Karl Haden, the president of the Academy for Academic Leadership, delivered the keynote speech.  Students celebrated entering the dental profession by receiving their white coats and reciting the professional oath which was led by Dr. Alyssa Cairo '01, interim-president of the School of Dentistry Alumni Board.  It was a wonderful celebration for incoming students and their families as they recognized this distinct accomplishment.  For a full album of White Coat Ceremony photos, visit our Facebook page.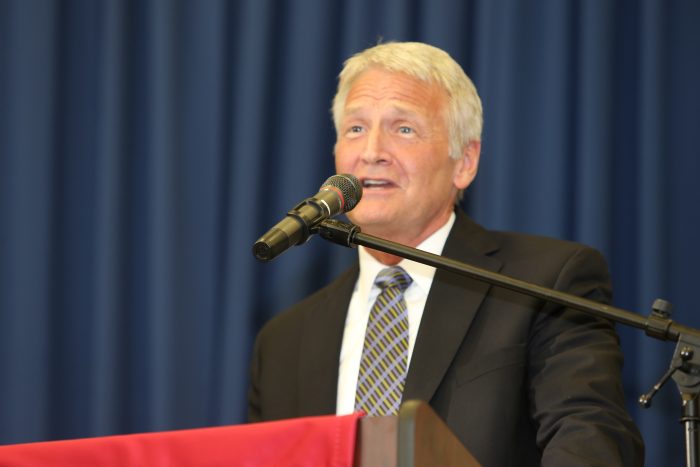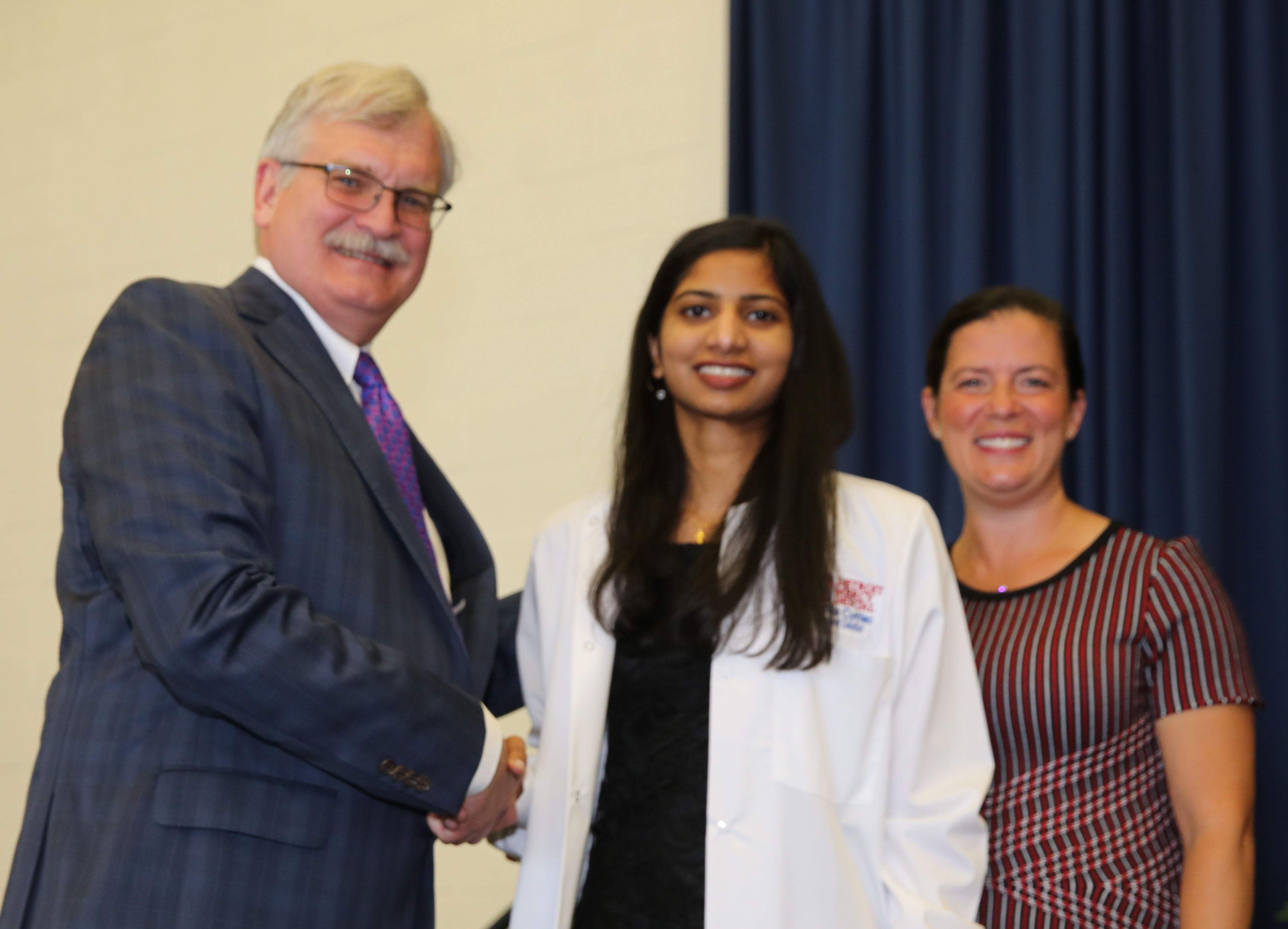 Special thanks to all faculty and staff who made Orientation Week a success; it was truly a team effort!