Everyday, there are special achievements and newsworthy headlines happening at the School of Dentistry. In effort to give proper acknowledgement and share these successes, please tune in for the monthly Dean's High 5 as we acknowledge those responsible for the top 5 stories happening at Detroit Mercy Dental.
Congratulations on your hard work – you make Detroit Mercy the place to lead and learn.
The American Board of Orthodontics presents the O.B. Vaughan Special Recognition Award to Dr. Richard Kulbersh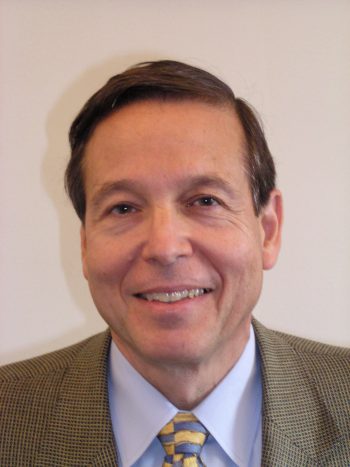 The American Board of Orthodontics (ABO) awarded Richard Kulbersh, D.M.D., M.S., associate professor, the O.B. Vaughan Special Recognition Award on Saturday, May 5 at the annual luncheon of the College of Diplomates of the American Board of Orthodontics, which was held in conjunction with the 2018 Annual Session of the American Association of Orthodontists (AAO) in Washington, D.C.
Dr. Kulbersh commented on receiving the award, "Dr. Vaughan was an icon in orthodontics who made unique contributions in research, education and leadership positions in our specialty. He was an accomplished, gentle giant with a captivating smile whose warmth and charm made everyone feel welcome. I am humbled to receive this award which carries the name of such a respected and revered role model and professional."
Dr. Valmy P. Kulbersh installed as Secretary/Treasurer of The American Board of Orthodontics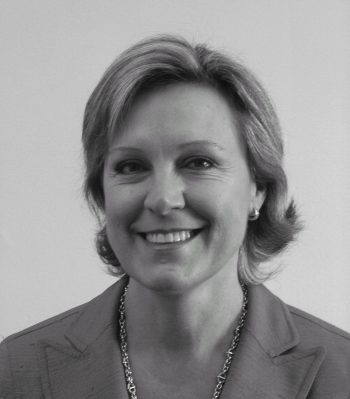 The American Board of Orthodontics (ABO) installed Valmy P. Kulbersh, D.D.S., M.S., adjunct professor, as 2018-2019 secretary/treasurer. The installation ceremony was held at the ABO President's Dinner on May 8 during the 2018 Annual Session of the American Association of Orthodontists (AAO) in Washington, D.C. Congratulations to Dr. Kulbersh on this achievement and honor.
Dr. Tarik Shounia presents at Academy of General Dentistry Annual Session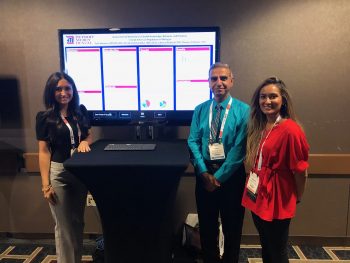 In June at the Academy of General Dentistry Annual Session in New Orleans, Tarik Shounia, B.D.S., M.S., D.D.S., clinical assistant professor, and alumnae Sabrina Wadood D.D.S. '18 and Morgan Clolinger D.D.S. '18, presented their collaborative research to attendees. The project, titled "Assessment of Dental & Oral Health Knowledge, Behavior, and Practices in Arab American Population in Michigan," studied the dental and oral health knowledge, attitudes, and practices in the Arab American population of Dearborn, Mich. Project results revealed an evident need for community educational programs to promote proper oral hygiene, the importance of primary teeth, regular dental visits, drinking fluoridated tap water, and proper home care.
Summer Enrichment Program celebrates six years of success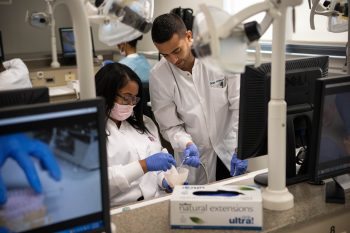 For the sixth time the Office of Diversity and Inclusion hosted the Summer Enrichment Program (SEP), which provides educational and professional development experiences to underrepresented minorities (URM) and/or disadvantaged students. SEP helps participants prepare for the dental education application process and successfully gain admission into dental school. For five weeks, 19 college students from across the nation learned about what it means to be a dental student, the oral health professions, Detroit Mercy Dental, and the city of Detroit. The program concluded on June 28, but we hope to see participants returning as applicants in the upcoming admissions cycle.
Thank you for your enthusiasm and participation in Patient Appreciation Week!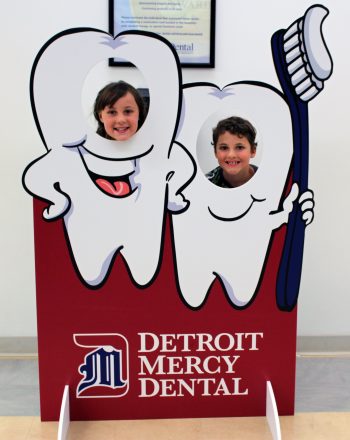 To show gratitude for our patients' commitment, patience and loyalty, we were excited to have hosted our first Patient Appreciation Week from Monday, July 16 through Friday, July 20. Our patients choose Detroit Mercy Dental as their oral health care provider, enabling us to provide diverse and valuable teaching moments to our students. The five-day celebration included giveaways, a visit from Tommy Titan, (sugar-free) popsicles, and special tokens of thanks. Thank you to everyone who made each patient feel valued and special – your enthusiasm was noticed!