Everyday, there are special achievements and newsworthy headlines happening at the School of Dentistry. In effort to give proper acknowledgement and share these successes, please tune in for the monthly Dean's High 5 as we acknowledge those responsible for the top 5 stories happening at Detroit Mercy Dental.
Congratulations on your hard work – you make Detroit Mercy the place to lead and learn.
Professor Hsu chosen for prestigious fellowship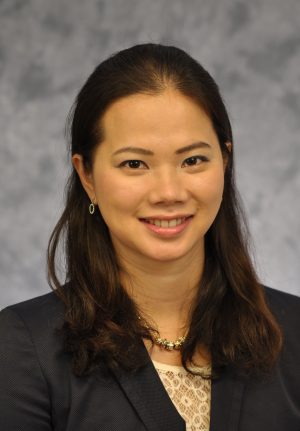 Congratulations to Yung-Ting (Lizzy) Hsu, D.D.S., M.D.Sc., M.S., clinical assistant professor.  In October she was named recipient of the prestigious Nevins Teaching and Clinical Research Fellowship from the American Academy of Periodontology Foundation. Eligible recipients include full-time periodontal educators who have been teaching one to five years and are board-certified in periodontology. The Nevins Fellowship is a $20,000 Fellowship paid over two years. The Fellow receives $10,000 at the end of each of two years of full-time academic teaching experience.
Ford Community Corps grant to fund STEM learning activities for girls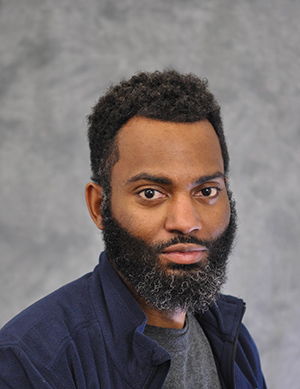 The Office of Diversity & Inclusion was recently awarded a grant in the amount of $5,000 from Ford Community Corps. In partnership with Mercy Education Project, an after-school program will be developed to include STEM learning activities for economically disadvantaged girls in grades one through 12 in southwest Detroit. This area is home to a diverse community of Latinos, African Americans, Middle Easterners, and Caucasians. The goal is to introduce dentistry as a potential career path and provide dental care services and oral hygiene instruction to the children. Participants will be exposed to dental education including simulation activities and primary care exposure. Thank you to Melvin Lunkins, Diversity & Inclusion Coordinator, who wrote and submitted the grant.
Ms. Kathy Metzger receives ACE Award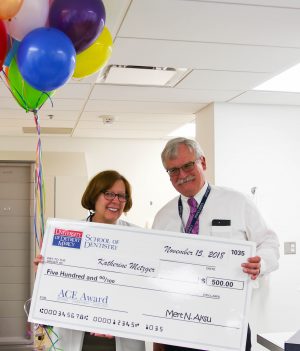 We are excited to announce the most recent recipient of the School of Dentistry ACE Award, Kathy Metzger, clinic staff assistant. Colleagues describe her as someone who, "cares deeply for patients, doing her best to assure that they have the best treatment and a positive experience," and "has very high standards for patient care." The ACE Award program recognizes School of Dentistry staff members who consistently demonstrate commitment to the University of Detroit Mercy values and standards of service, and is designed to acknowledge the exceptional employee, not merely the employee who consistently meets the expectations of their job responsibilities.
New partnership with Oakland University William Beaumont School of Medicine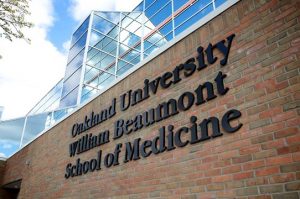 The School of Dentistry and Oakland University William Beaumont School of Medicine have partnered to launch a new interprofessional course to educate medical and dental students about the benefits of interprofessional collaboration. Beginning in March 2019, first-year dental students will learn instructional skills and patient encounters side-by-side with first-year medical students at OUWB's Clinical Skills Center at Beaumont Hospital, Troy. This enhancement to curriculum creates opportunities for students to learn together and understand how collaborative management of the patient can improve health outcomes.
For more information on this partnership, click here.
Dental hygiene students network in Lansing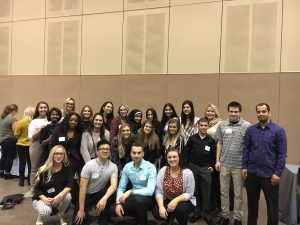 On October 26, first- and second-year dental hygiene students attended the Student Member
Dental Hygiene Association Day Conference in Lansing. There, they learned about organized
dental hygiene and networked with students from dental hygiene programs throughout Michigan.