While running a thriving practice to the stars in Manhattan, Robert DiPilla, D.D.S. '89 would read with enthusiasm news about the revitalization of Detroit, the city he calls home. He decided he wanted to be part of that.
Now he runs a growing practice in the heart of downtown and is making his mark in another way: As the team dentist for the Detroit Pistons.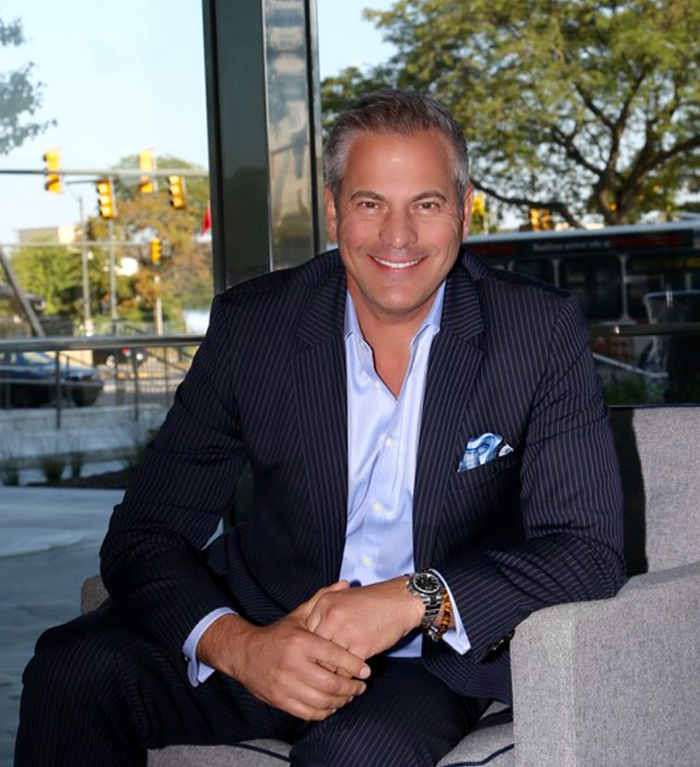 The opportunity came upon receiving a star recommendation by a patient affiliated with the team; having a practice located downtown close to the court made it an easy decision.
He started the position at the beginning of the current season and says he is enjoying sports medicine.
"It is an honor and an exciting opportunity," he stated.
As team dentist, his responsibilities include making mouthguards for each player and attending every home game to care for Pistons players and the away team in case of a dental emergency.
Aside from a pre-season game when the Pistons' Zach Lofton took a hit to the mouth requiring stitches, it has been an uneventful season for DiPilla.
Should there be an emergency, care is provided onsite in the Detroit Red Wings medical suite at Little Caesers Arena; a dental unit and all materials are available to DiPilla.
"When athletes aren't on the court, they are seen in the Detroit office for routine care," he explained, adding "Yes, they fit in the chairs."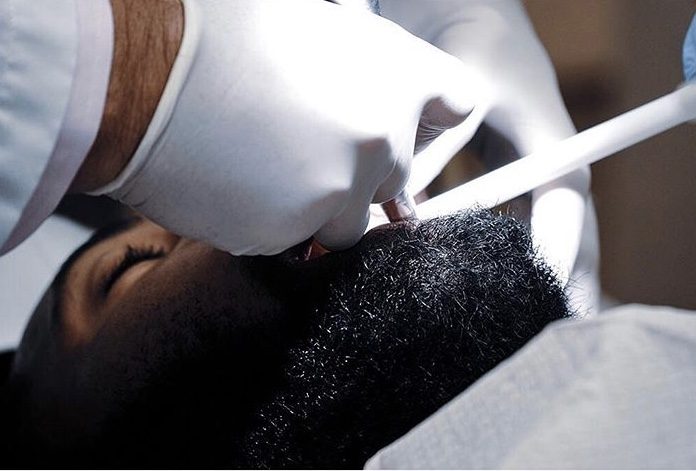 His Detroit practice makes it convenient for players to receive care, as well as those living, working and spending time in the city.
The office is located at One Woodward, exactly across the street from the Spirit of Detroit statue and Hart Plaza and overlooking the Detroit River. In addition, it is an all Detroit Mercy practice as fellow associates include two alumni, his nephew, Nicholas DiPilla, D.D.S. '17 and Stephen Bryson, D.D.S. '16.
"I love being part of the city's revitalization," DiPilla said. "People live and work downtown and they don't want to leave the city for appointments. Patients love the convenience of our office, often making visits during the workday."
DiPilla is currently focused on making appointments even more convenient for patients by expanding his practice. Soon he will open DiPilla Specialists in the suite across from his Detroit office.
"There will be an endodontist, oral surgeon and periodontist so patients can have services completed at one location," he explained.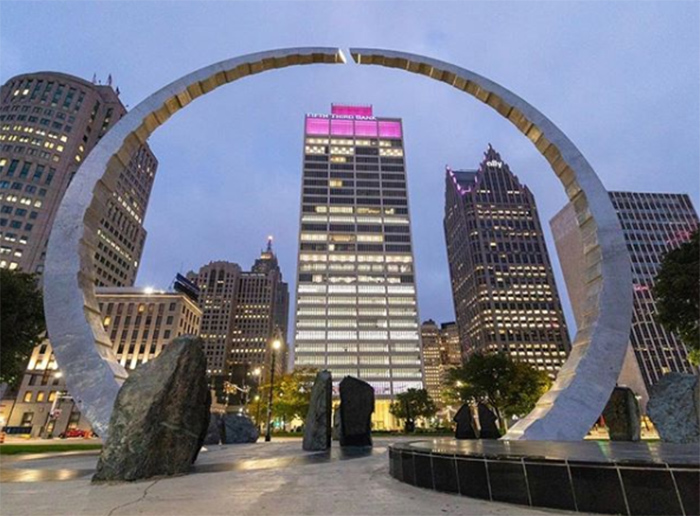 DiPilla keeps a busy schedule but prioritizes mentoring the younger generation of the profession. Of all his professional accomplishments, he says mentorship makes him proudest.
"Seeing those I've mentored mentor others — it is just a wonderful feeling to impact the lives of others and to see the chain of effect it has."
He manages a mentorship program that focuses on elevating clinical knowledge to achieve a greater level; more than 20 dentists currently participate.
Two participants in the program and mentorship relationships close to his heart, include DiPilla's associates Bryson and Nicholas DiPilla.
"My uncle was a great mentor to me as a dental student and when I was transitioning into practice. His advice and guidance were a huge help along the way," Nicholas DiPilla said.
He maintains an office in Birmingham, Mich., established in 2002, and continues to practice in Manhattan.