At the University of Detroit Mercy School of Dentistry, we are proud of our outstanding alumni who continue to make a positive impact in their communities and professions. One such alum is Dr. Richard Nykiel '78, who has recently been honored with the 2023 Alumni Achievement Spirit Award for the School of Dentistry.
A Journey of Discipline and Resilience
Nykiel's journey began at Adrian College, where he excelled in athletics and demonstrated qualities such as discipline, resilience, and teamwork – all of which would become instrumental in his professional life. He then went on to earn his Doctor of Dental Surgery degree from the University of Detroit in 1978.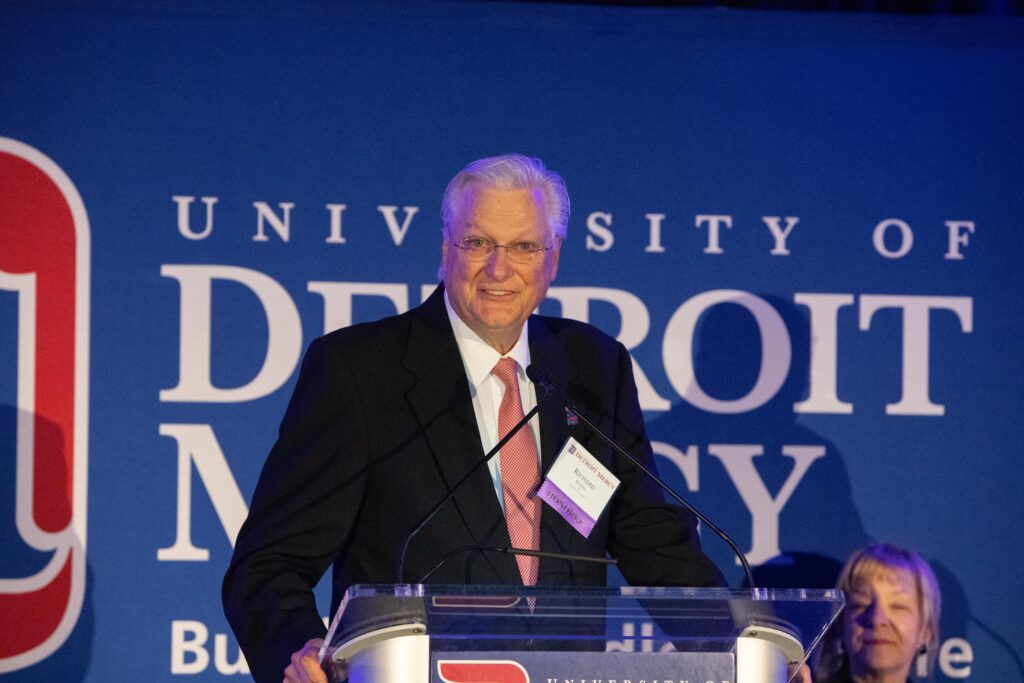 A Dedicated Practitioner and Leader
Throughout his career, Nykiel has shown a strong dedication to dentistry, evidenced by his long-standing practice and active involvement in various dental associations. He is a respected member of the Academy of General Dentistry, the American Dental Association, the Michigan Dental Association, and the Detroit District Dental Society. In addition to his memberships, he has held multiple presidencies in these organizations, showcasing his leadership qualities.
A Commitment to Excellence and Giving Back
Aside from his successful career as a dentist, Nykiel's impact goes beyond the walls of his practice. He has served as President of the Detroit Mercy School of Dentistry Alumni Board of Directors for multiple terms. He has played a vital role in securing a portion of the national Academy of General Dentistry Annual Session 2014 at our Corktown Campus. This opportunity allowed us to showcase our institution and city on a national platform during a critical phase of Detroit's revitalization.
Nykiel's commitment to excellence has been recognized with his achievement of a Fellowship in the Academy of General Dentistry, an honor only attained by 6% of dentists. This accomplishment reflects his relentless pursuit of knowledge and dedication to providing the best care for his patients. But beyond that, he is also dedicated to mentorship and helping others feel acknowledged and valued.
What sets Nykiel apart is not just his professional accomplishments but also his character. He is a dedicated Rotarian and has spearheaded initiatives to create a school-based dental clinic in Chinandega, Nicaragua – where he continues to return and provide his services and care. Furthermore, he has an exceptional talent for helping others reach their full potential through mentorship, fostering relationships, and offering leadership advice.
An Inspiring Example
Nykiel truly encapsulates the essence of a leader, a mentor, and a humanitarian. He shines as a beacon of inspiration, reminding us that true success lies in personal accomplishments and uplifting others, contributing to our community, and leaving the world a little better than we found it. Congratulations again to Dr. Richard Nykiel! We are honored to have him as an alumnus and pridefully celebrate his achievements.