With Allison Carron R.D.H., M.S.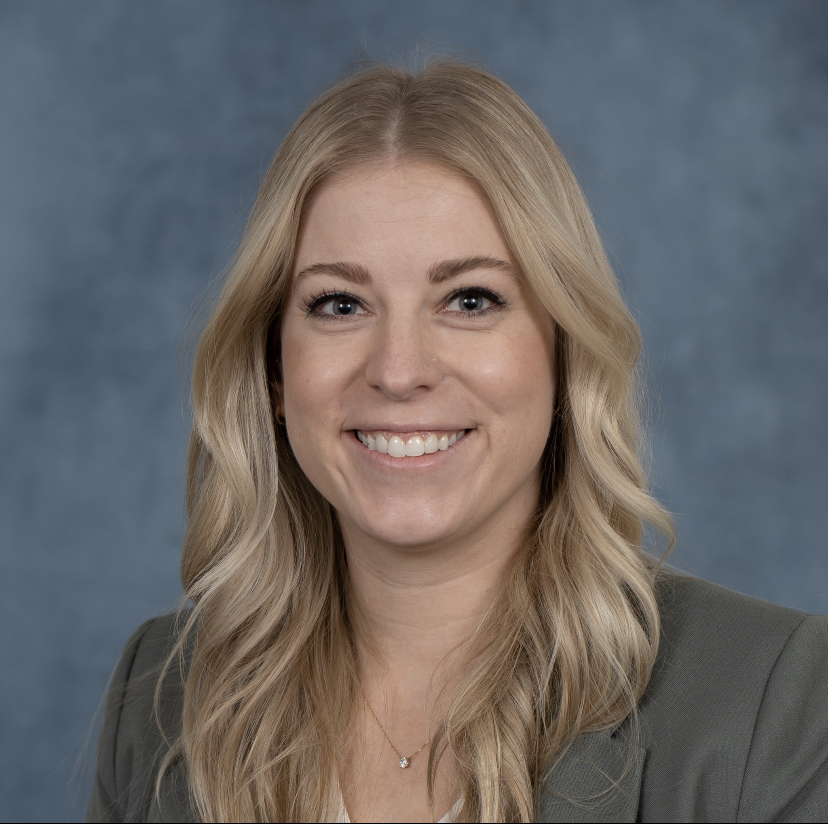 Today is #MeetMeMonday, and we are excited to introduce Dental Hygiene Clinic Coordinator and Associate Clinical Professor Allison Carron, R.D.H., M.S. We recently had the opportunity to ask her some questions about what makes her, her. Read more on how Prof. Carron's commitment to herself was transformational.

What is your hometown?
Rochester Hills, MI. I've lived in 4 states though! Michigan –> Texas –> California –> Michigan –> North Carolina –> Michigan
What is a fun fact about you?
I have a twin sister! We look nothing alike 🙂 She's a few inches taller than me, dark brown hair, and athletic as can be!
What led you to the dental profession?
I did not have a traditional route into dentistry/dental hygiene. I actually have my first degree in fine arts (BFA), where I focused in performance art. After working 7 years in administration at different universities across the country, I decided to go back to school for dental hygiene (something I had always been interested in, probably because I had braces for almost 9 years!). While working full-time at UM, I started taking pre-requisite classes and eventually began my BS program in dental hygiene at the University of Michigan. Several months into the program, I knew I wanted to become a professor of dental hygiene. With that goal in mind, I moved to North Carolina to complete my MS in dental hygiene education at the University of North Carolina-Chapel Hill. I absolutely LOVE teaching and to look back from the start of this journey until now is just incredible! I feel like I finally found what I was meant to do after many years of being so unsure.
Do you have any hobbies?
I'm a big runner! I love running on trails in the Ann Arbor area. I go for speed, not distance. I'm also a huge music fan and love finding new bands and going to concerts (and have even been known to be in a mosh pit or two). I've been on a big psychedelic rock kick lately.
What is your favorite procedure to do?
Scaling and root planing! I'm all about perio…the more advanced the perio case, the more interested I am! While I was getting my MS, I was able to work with the Grad Perio residents and complete the scaling portion of open flap debridement surgeries, which was an amazing experience to be able to see the bone loss and calculus present. Have an interesting perio case? Come tell me about it!
Have you learned anything about yourself this past year?
I really enjoy working with novice students and beginners. It's really amazing to see lightbulbs go off when they understand something!
Who do you look up to?
There are several people in my life that I look up to – I have a few strong women in my life that I really value and see as mentors and role models. The thing that I value the most in them is their kindness and support of others – showing kindness to others can make such a positive difference in someone's life, and I want to do the same.
What motivates you to work hard?
I've always been a perfectionist, so that motivates me in many ways. But I've found that working on things that I feel strongly about and truly care about pushes me to work extra hard.
What is your favorite movie?
The Shining – I love horror films!
What is your favorite holiday?
Halloween! Probably not too surprising given my love of horror films. October is also known as scary movie month to me.
What is your favorite family tradition?
My family spends a lot of time at Harsens Island on Lake St. Clair in the summer. Lots of good memories of going out on the boat and just exploring!
What are you most proud of?
I'm most proud of returning to school as an adult and achieving my goal of becoming a professor. Before I finally decided to go all in and go back to school, I really questioned whether or not I could do it (financially, mentally, emotionally, etc.). There were many times that I thought I was "stuck" on my life's path at the time. But once I finally committed to the idea, there was no looking back, and it was the best decision I've made in my life so far. I'm so thankful for all of the support I've received over the years to help get me where I am today. I wish I could tell everyone to take the risk and go after what they really want! I hope it comes across to students in the classroom and in the clinic just how much I want them to succeed and how fulfilling it is to see them grow as clinicians and professionals.
What are your future plans? Who knows! I've learned that you never know where life will take you! The only concrete future plan is getting a dog ASAP 😋
Please join us in welcoming Prof. Allison Carron to Detroit Mercy Dental!