On Tuesday, April 12 the Student National Dental Association (SNDA) hosted their annual Taste of Diversity. The event featured food from around the world, free henna, and showcased some of Detroit's most talented artists.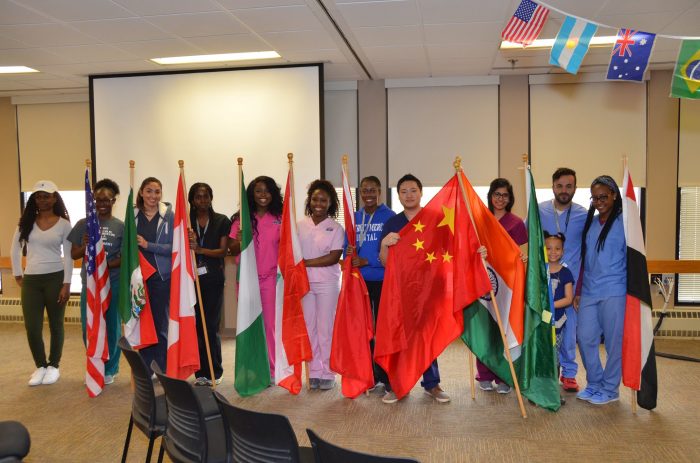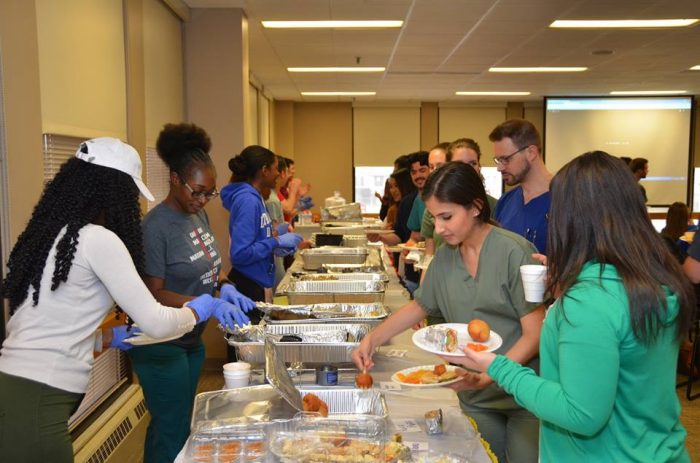 Performances included a singers, poets, Tahitian dancers, steppers and presentations about the African Diaspora.
SNDA would like to thank all those who helped make Taste of Diversity a success, including the Hispanic Student Dental Association, members of the Detroit Mercy Dental community, as well as the following sponsors for their generous contributions:
Marios Restaurant
4222 2nd Ave, Detroit, MI 48201
Phulkari Punjabi Kitchen
27707 Dequindre Rd, Madison Heights, MI 48071
Go Sy Thai
4240 Cass Ave, Detroit, MI 48201
They Say
267 Jos Campau, Detroit, MI 48207
Steve's Soul Food
1440 Franklin St, Detroit, MI 48207
Motor City Soul Food
24790 Greenfield Rd, Oak Park, MI 48237
Kola Lounge
32523 Northwestern Hwy, Farmington Hills, MI 48334
Captain Jays
17171 Livernois Ave, Detroit, MI 48221
Evie's Tamales
3454 Bagley Ave, Detroit, MI 48216
Charles H. Wright Museum of African American History
Wayne State University, 315 E Warren Ave, Detroit, MI 48201
Motown Museum
2648 W Grand Blvd, Detroit, MI 48208
The Detroit Institute of Arts
5200 Woodward Ave, Detroit, MI 48202
The Arab American Museum
13624 Michigan Ave, Dearborn, MI 48126
Petit Zinc French Café
1055 Trumbull Street, Detroit, MI 48216
More photos from Taste of Diversity are posted on our Facebook page.