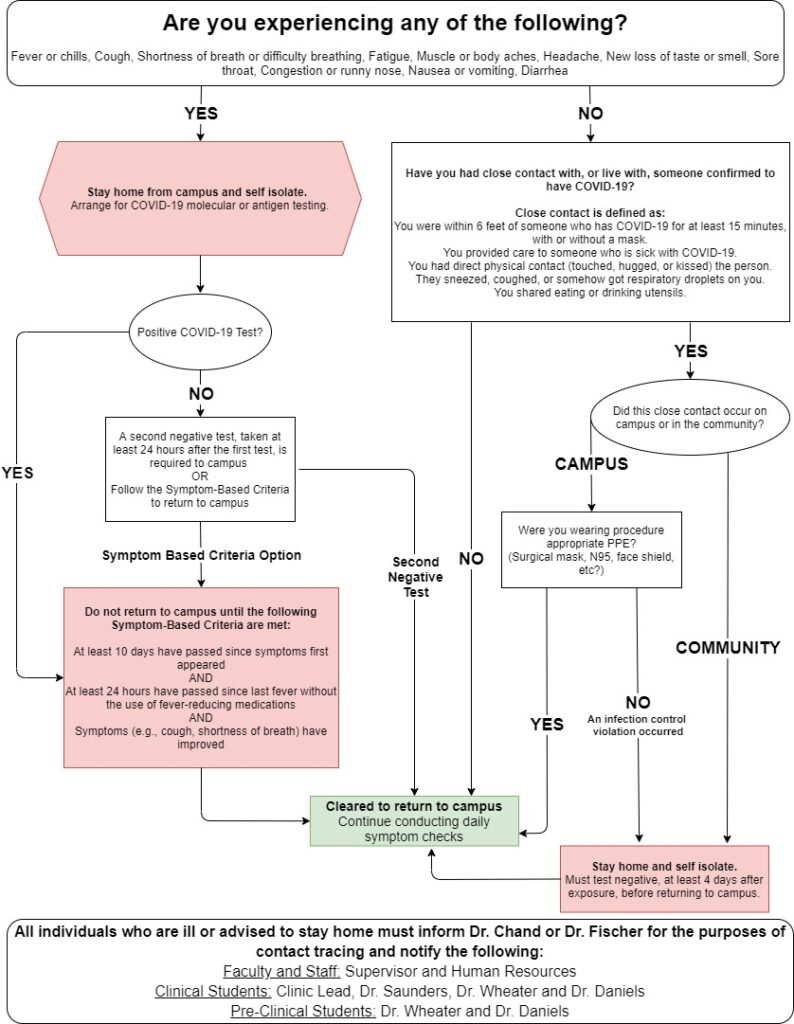 As the new semester begins and we welcome the Dental Class of 2024 and Dental Hygiene Class of 2022 to campus, it is important that we remain vigilant in protecting ourselves and our school from the spread of COVID-19.  
All Detroit Mercy Dental Faculty, Students and Staff are urged to check themselves daily for COVID-19 symptoms and use the above flowchart to determine if it is safe to come to, or return to, campus.
This information was provided by Assistant Professor, Faculty Assembly Vice President and Interim Director of the Division of Integrated Biomedical Sciences, David Fischer, Ph.D.