Every day, special achievements and newsworthy headlines are happening at the School of Dentistry. In an effort to give proper acknowledgment and share these successes, please tune in for the monthly Dean's High 5 as we acknowledge those responsible for the top five stories happening at Detroit Mercy Dental.

If you have news to share, click here to submit your story for a chance to be featured in an upcoming Dean's High Five!
---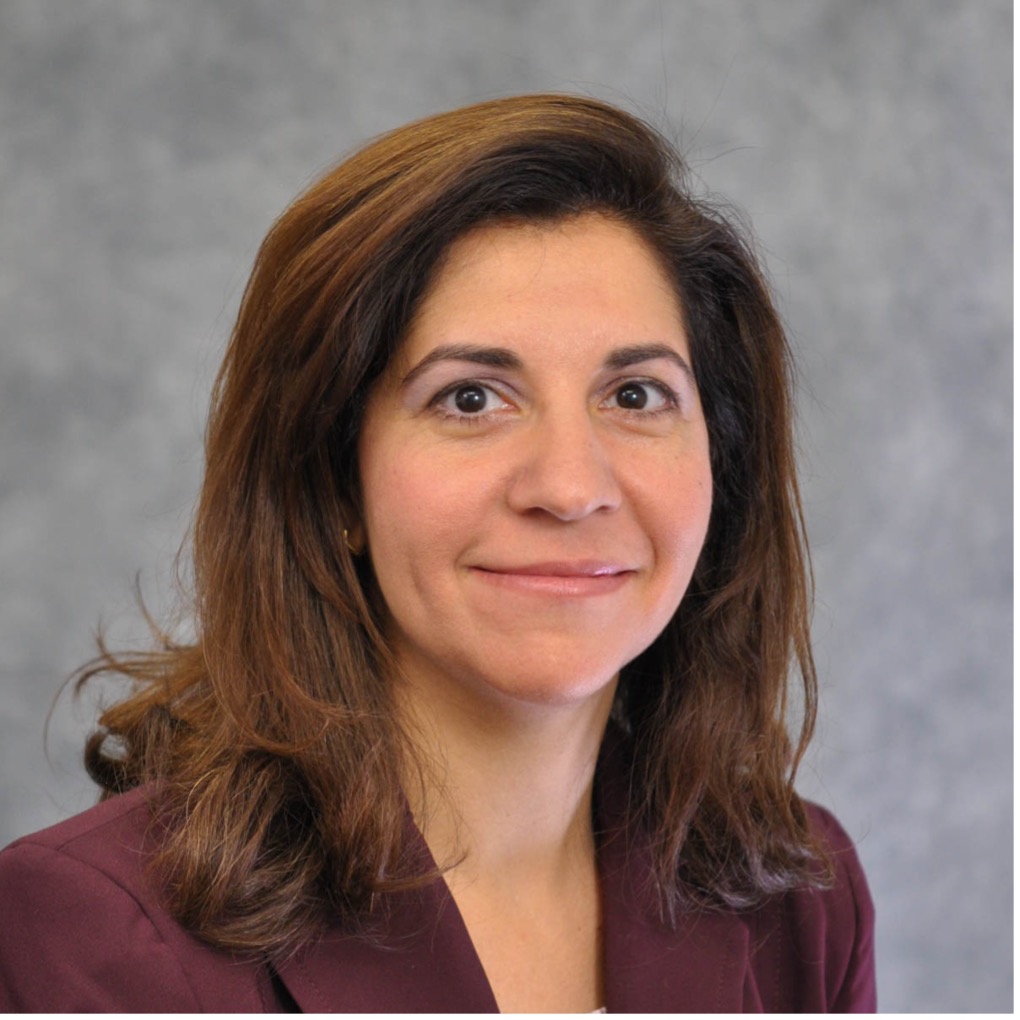 Reem Al-Abbousi joins the MDA Foundation Board of Directors
Clinical Associate Professor Reem Al-Abbousi was elected as a director of the Michigan Dental Association (MDA) Foundation Board.
The MDA Foundation advances the profession of dentistry through various scholarship opportunities and other assistance to dental, dental hygiene and dental assisting students.
Al-Abbousi is currently serving the first year of a two-year term.
Congratulations Professor Al-Abbousi!
---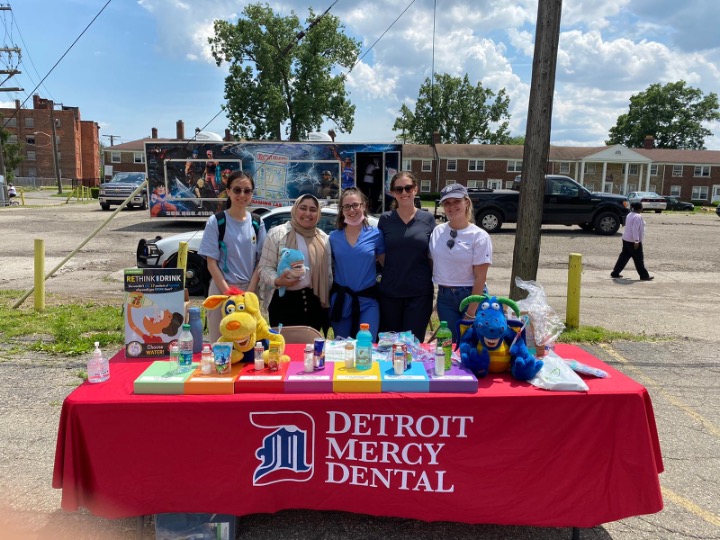 Pediatric Dentistry Club participates in community day
The Detroit Mercy Pediatric Dentistry Club participated in the new Detroit Unity Optimist Club community day. This free event gave community children valuable information about oral health, fire safety and bike safety.
Children received free dental oral health kits and were entered into a raffle to win free bikes and helmets. Additional event participants included the Detroit Public Library, Detroit Fire and Police departments, HAP Empowered and Round 1 Gaming Bus.
Mobile Programs Coordinator Latia Porter and Outreach Coordinator Theresa Williams coordinated this event. Congratulations on a job well done!
---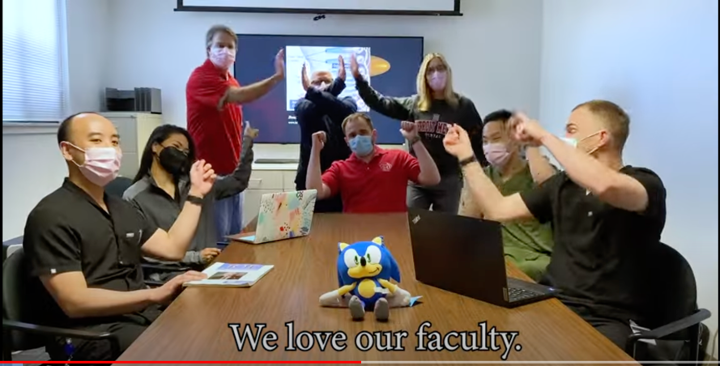 Graduate Endodontic residents and faculty profiled in AAE music video
Residents and faculty of the Graduate Endodontic clinic were featured in the official American Association of Endodontics (AAE) music video, celebrating a "banner Presidential year." The light-hearted music video is a compilation of various AAE members and staff submissions, set to the tune of "Boom da Yada."
The video was presented at the 2022 annual session President's Breakfast by AAE President Alan S. Law. Click the following link to view the video: https://www.youtube.com/watch?v=RA6M7c6zCxs
---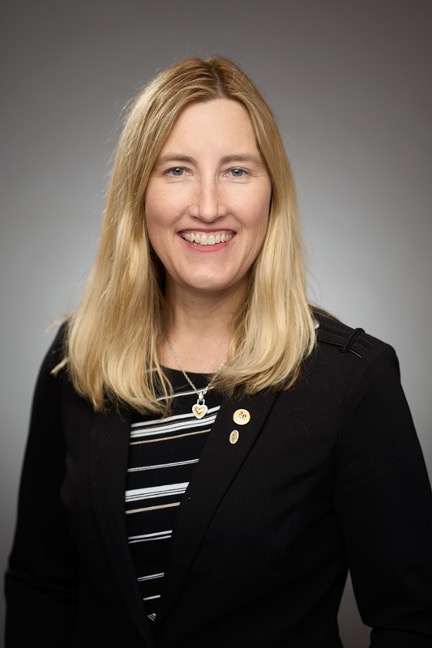 Susan Paurazas named chair of AAE Educational Affairs Committee
Clinical Professor Susan Paurazas has been named chair of the Educational Affairs Committee of the American Association of Endodontists (AAE). The educational affairs committee plans the AAE annual Educator Workshop for predoctoral directors, graduate endodontic program directors, and department chairs. Educators attend lectures and workshops to share educational resources and focus on advancing endodontic education.
Paurazas will serve as chair for the 2022-2023 term.
Congratulations Professor Paurazas!
---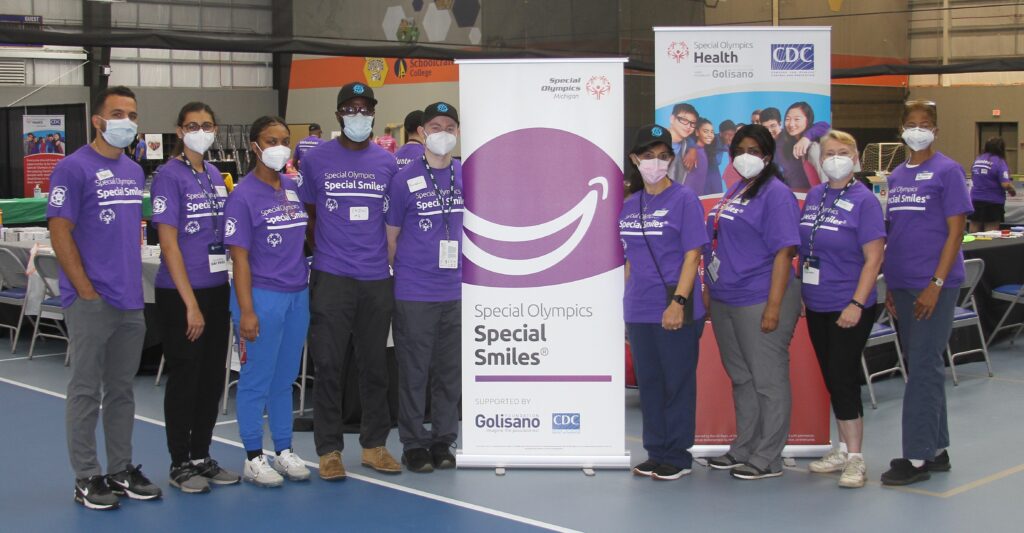 Detroit Mercy Dental volunteered at the Special Olympics
Detroit Mercy Dental is proud to have participated in the Special Olympics – Unified Cup 2022.
Special Olympics welcomed delegations to Detroit from over 24 countries around the world to compete in the world's largest unified soccer competition. Unified competitions are where more than 50 percent of the teams have intellectual disabilities.
Our faculty, staff and students volunteered to perform basic dental screening, patient education, fluoride varnish, and custom-made mouthguards on the athletes.
Thank you to all of our volunteers!